What are the 10 Best Work-Life Balance Jobs in the USA?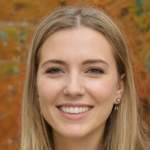 By
Samantha Clark
Apr. 15, 2022
One of the greatest hopes for job seekers is to get a job that strikes the perfect balance between work and life. Some even decide on a career transition in search of a better work-life balance. For those who don't know, a work-life balance job is where you do not spend a lot of your time working and miss out on other pleasures of life.
Getting such a job with a good work-life balance rating comes with loads of benefits. For example, you will be more satisfied and flexible at work and have better working relationships with your coworkers.
Are you looking for the best work-life balance jobs in the USA? To begin with, the list below might be more common than you would have expected. Some might even be available at companies you know, while others are limited to remote work.
However, most of them made it to the list because they provide flexible work options, enabling employees to spend quality family time and other non-work-related activities.
According to numerous editor picks, below is a list of the USA's 10 best work-life balance jobs.
Also read: What Are 8 Ways To Increase Employee Loyalty?
Data Scientists
Data scientists have full-time jobs to proactively mine data, analyze it, and draw meaningful conclusions. Most of the data presented to the scientist are directly or indirectly related to the company they work under. After analysis, they might also be prompted to build AI tools to automate several processes in their companies.
One of the primary qualifications for this job is a Bachelor's Degree in Data Science. It also has one of the best work-life balance ratings.
Don't mistake this job for the Big Data Engineer job. Data scientists are part scientists, part hackers, and part software engineers. Like a UI designer, the actual skills' ratios will vary depending on the field they work in and the various tasks involved.
A data scientist is a high-paying career. Even better, their demand is projected to continue rising compared to the past year as more data becomes available and vital in business settings.
The career is relatively new in the market, such that the BLS is yet to profile it in its Occupational Outlook Handbook. However, the profession is a legitimate and interesting one. With above-average flexibility, you can even work remotely. You will most probably get more time for yourself.
Also read: Ways In Which You Can Show Employees You Are Thankful
Graphic Designer
A graphic designer does everything involved with the entire process of visualization, requirement-defining, and creating graphics. They come up with illustrations, layouts, charts, related images, and even company logos. They are also responsible for shaping any visual aspects necessary in the website, magazines, books, etc.
A graphic designer has a vital role to play in the success of their companies. All their design has to be perfect and relate to the industry. Moreover, they have to capture the viewers' attention and communicate the intended message. They have to be creative enough to express whatever message is intended in their designs.
A graphic design job allows for more time in your personal life. In some industries, most of their work is season-based; they put in a lot of work for some time and then relax during the off-season. They can even work on a freelance basis.
Technical Account Manager
Technical account management generally has a good work-life balance rating. It involves maintaining healthy relationships with current clients, looking for opportunities to grow the customer base, and correcting any technical problems affecting the client-business relationships. They are therefore dedicated to maintaining a healthy working relationship with customers.
As such, technical account managers have to be well conversant with the requirements, vision, and goals that the business wants to achieve. They use this knowledge to expertly introduce the products from the company to the public.
Some of their primary duties include:
Assisting customers with their technical requests and handling all their technical issues

Establishing "unbreakable" working relationships with key stakeholders, investors, and sponsors.

Act as a client manager

Handling technical support issues

Improving customer experience to achieve customer satisfaction

Studying market trends to see what customers expect

Leading their companies to achieve sustainable growth with better marketing strategies. They can come up with a marketing project too!
A technical account manager might be the perfect definition of a jack of all trades. However, their tasks aren't quite demanding, so they don't have to dedicate hours of work and overtime to achieve their targets.
Also read: 10 Employee Incentive Programs That Will Massively Engage Your Team
Orthodontist
It is important to know the difference between a dentist vs. orthodontist. Even though both work on the teeth, an orthodontist has additional residency to allow them to provide specialized care to their patients. For example, an orthodontist will straighten your teeth, treat malocclusion, and use appliances such as retainers and braces. They also have a better work-life balance rating; you can have flexible schedules.
Many dentists further their studies by trying to establish an orthodontist career. An orthodontist has a relatively low-stress job. For example, it is rare to find people experiencing emergency teeth problems that require special care. Therefore, an orthodontist can efficiently work through their regular hours and retreat to their personal lives later. Better still, no one will follow an orthodontist home over the weekend or at night demanding their immediate attention.
What's more interesting, it is one of the highest paying jobs in the USA. Imagine earning huge sums with enough non-working hours to do what you enjoy!
Also read: Employee Motivation Strategies
Research Engineer
Research Engineering is one of the best jobs with a high work-life balance rating. It is a broad career spanning different industries. Some of the leading sectors covered include:
Mechanical engineering

Product engineering

Biochemical engineering
The main task of a research engineer is to develop and design new products and technology that can make work easier in the workplace or industry as a whole. Therefore, the career is centered around searching for and implementing new knowledge in a specific field. Their work scope also covers the entire manufacturing process in the vehicles and robots industries.
Even though it might seem that research engineers have a lot on their hands, they often get time to enjoy their personal life. They are not always on the move, especially when nothing is at fault.
Additionally, some of their experiments might take a long time to conclude. Also, they can come up with cutting-edge technology that significantly reduces their workload. Lastly, they mostly work on one project at a time, providing plenty of work-life balance.
Statistician
In addition to being one of the best work-life balance jobs, a statistician post is also a top choice for people looking to work in the STEM industry. Their high demand is expected to rise further since their expertise is precious in most critical sectors, such as healthcare and public safety.
Statisticians are different from data scientists. As we have already seen, data scientists use the available data to create value and draw meaningful conclusions. On the other hand, a statistician starts by collecting any relevant data.
They then analyze it, present it, and report any findings made. They can also recommend the necessary steps to follow after working with the company's data. For better understanding, below are some of a statistician's responsibilities.
Creating surveys, opinion polls, and other collection methods (e.g., on social media platforms or offline)

Review previous methods of data collection and determine the ideal one to use for future purposes

Determine the type of data required to solve a specific problem

Train people under them how to properly analyze data and interpret it

Use different statistical methods to solve problems for their companies
It is evident that the job typically has high flexibility and low-stress rates. For starters, statisticians do not work under immense pressure. They can incorporate a flexible schedule. Also, they have to take their time not to miss anything. Working at their pace, which is essential for accurate results, makes it an excellent work-life balance job.
Also read: The Right Way To Onboard Remote Employees
DevOps Engineer
Yeah, you guessed it right. Some of the best jobs revolve around computer science-based careers. A DevOps engineer is primarily concerned with the constantly-evolving experience and practices when managing the testing, development, and support process of a company's software. Such approaches improve the overall working conditions, such as
Managing their development

Deploying tools

Testing

Increasing productivity and speed
Under this category falls the DevOps Engineers. Even though they have such a critical role in a project's success, the perfect balance between work and life is just outstanding. They can write code, re-engineer processes, and much more.
Recruiting Coordinator
These people work in the human resource department. They identify new opportunities, attract, and conduct interviews with prospective employees. It is safe to say that a recruiting officer is involved with the whole hiring process, from identifying staffing needs to filing them. Such tasks make them an essential part of the hiring process.
Notably, there is a difference between corporate recruiters and recruiting coordinators. The former mainly focuses on interviewing procedures when departments require employees, whereas the latter facilitates the entire recruitment process (they even handle the movement of candidates through the process).
Below are the main functions of a recruiting coordinator.
Designing letters and job postings offering open positions

Scheduling interviews

Coordinating candidate travel

Handling any scheduling changes

Conducting background checks before hiring candidates
Their tasks reduce as the recruiting process goes by and ends once the new employees fill their respective positions. That suffices to say that their workload reduces significantly when no new talent is required in a workplace, making it one of the best work-life balance jobs. Be sure to get some vacation days.
Mobile Developer
A mobile developer job is among the few occupations you can easily bag without a Bachelor's degree. Just perfect one language in coding, polish on a few others, and you are good to go. A mobile developer uses different programming languages and skills to develop, create, and test mobile applications. You can find them in popular OS environments such as android.
A mobile developer is also an expert in UI/UX principles. They have skills similar to a UI designer.
Like computer programmers, mobile developers also fix bugs in their respective creations. However, most of their work requires sitting behind a computer and reviewing codes.
It might not be the most popular job globally, but it has the best work-life balance. Better still, they can even get remote work or opt to operate on a freelance basis and still deliver! You will be acting more or less like a web designer.
Nail Technician
Also known as a manicurist/pedicurist, a nail technician works flexibly to clean, shape, and color other people's nails. Most nail technicians are employed in spans, nail salons, barbershops, and related premises. However, there is still a huge chunk of such technicians working on a self-employment basis.
In addition to trimming, cutting, and shaping nails, these technicians also recommend the best treatments for clients. For example, they can discuss whether or not to apply artificial nails, moisturize nails, or offer additional nail-beauty services. They have to be talkative and possess relevant social skills to interact with people from all walks of life.
The self-employed can work within their own schedule to allow more personal time.
Takeaway
The best jobs are the ones manageable within working hours. A good work-life balance rating is a vital aspect of a healthy working environment. Getting a flexible job will significantly reduce your stress levels, prevent burnout, and increase productivity.

Using our pay stub generator you can ensure that you are receiving quality pay stubs on a regular basis.
---
Frequently Asked Questions
Part-time and freelance jobs can offer more flexibility and control over your schedule, potentially improving work-life balance. However, this may depend on individual preferences and financial needs.
Resources for improving work-life balance may include books, online articles, webinars, and workshops focusing on time management, stress reduction, and setting boundaries.
Yes, industries like technology, healthcare, and non-profit organizations are known for having better work-life balance opportunities.
Yes, you can try discussing your needs with your supervisor, setting boundaries, prioritizing tasks, and utilizing any available flexible work options or employee assistance programs.
Not necessarily. The relationship between salary and work-life balance varies depending on the job, industry, and company culture. Some high-paying jobs may offer excellent work-life balance, while others may not.
To find a job with a good work-life balance, consider researching companies and industries known for promoting balance, using job search platforms, and networking with professionals in your desired field.
Examples of jobs with good work-life balance include Data Scientist, Mobile App Developer, Registered Nurse, Occupational Therapist, and Fitness Manager.
Factors that contribute to a balanced job include flexible working hours, remote work options, supportive work culture, manageable workload, and job security.
Work-life balance refers to maintaining a healthy equilibrium between professional and personal life, ensuring that work doesn't interfere with personal time and vice versa.
Work-life balance is crucial for reducing stress, preventing burnout, maintaining mental health, and ensuring overall well-being and happiness.
Create Your Paystub in 2 minutes