How to Onboard New Employees Remotely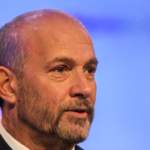 By
James Wilson
Sep. 16, 2021
Onboarding new employees can be tricky. Along with coordinating with various people, handling moving parts, and dealing with scheduling conflicts, you have to ensure the entire process seems seamless and effortless for your new hires. It's challenging enough when everyone is in the same office. However, if you have new employees joining your remote workforce, things become even more complicated.

Whether you are onboarding at-home workers, remote employees at a new branch, or satellite office workers to your team, you need to ensure you create a warm and welcoming environment. Even if you aren't doing it in person, first impressions still matter. According to one study, up to 90% of remote employees decide if they will stay with the company long term within the initial six months of being hired.

As such, streamlining your onboarding process with the information below will help you retain happy, hard-working remote employees.
Also read: Branding Your Business For 2022
Important Information About Remote Onboarding
Before diving into the specifics of making the onboarding of remote employees simple and seamless, you may have some basic questions. Some apply to new employees in general, while others are specific to remote employees. Creating a remote onboarding checklist and sharing it via the company intranet may help with the process, too.
Understanding the Importance of the Right Process for Remote Employee Onboarding
Employee onboarding refers to a series of tasks and activities that help a new employee get to know the company, their team, and more. Onboarding a remote team is similar to the in-person process. The only difference is that you welcome your new hires virtually. You'll need to check in the remote work and how the remote employees feel about the process.

From the perspective of a new employee, onboarding programs are the chance to become accustomed to a new working environment, other departments they will interact with, and more. For employers, it's a valuable time to share the various elements that will assist new employees in being successful as they learn about their new role in the company. It's worth noting that your new employee onboarding methods can be a mix of informal and formal processes. Usually, companies will implement both these approaches, so the new teammate joining is fully ramped up and ready to go.
Formal vs. Informal
The formal process for onboarding employees ensures they understand the remote work environment. Resources typically include various exercises, video conferencing tools, training sessions, and workshops for your new employees. With informal onboarding, the process is more of an ad hoc situation. It may include shadowing someone else on the team, getting to know who the company stakeholders are, and understanding the company conventions.
It can be helpful to create and use a remote employee onboarding checklist for your team of new employees.
Remote Onboarding vs. Orientation
You need to understand the difference between onboarding and orientation.
Orientation
Orientation refers to a single event. The goal is to welcome a new employee or group of remote employees to the company and introduce them to the various company resources available. It also offers the space for them to learn about the company's mission, history, culture, and vision in a collaborative learning environment. In some orientations, there will be a period where new hires must fill out all required documentation, learn about the benefits they will receive, receive the employee handbook, and review safety policies.
Onboarding
With onboarding, though, you have a series of events that extend over several days or weeks. Onboarding is also role-specific. In some cases, onboarding includes an orientation, but it isn't limited to this.
The Timeline for Remote Onboarding
The timeline for a new hire can last for just a few weeks up to three or more months. The exact time depends on the complexity of your employee's role, the maturity of your company, and several other factors. For example, a content creator may not need as extensive of an onboarding process as a new content marketing manager.

For some remote organizations, completing the onboarding in two weeks or less makes sense and is feasible. However, this isn't the case for everyone. In some cases, extending the process to a year can improve overall employee retention and help ensure your new remote team members feel like members of the team.
Also read: 5 Ways To Keep Track Of Your Businesses Income And Expenses
The Challenges of Onboarding Remote Employees
Onboarding is one of the most important factors in the overall employee experience. Suppose you have an effective onboarding process in place. In that case, you will see (on average) 1.9 times the profit margin and 2.5 times revenue growth compared to businesses that don't have effective onboarding strategies in place. While this is true, creating an effective onboarding process isn't an easy job. Like many other things related to new remote workers, onboarding requires more documentation compared to co-located teams. Since there is no physical work environment, which is a huge part of the traditional hiring process, you must find unique ways to make your new hires feel welcome.
Getting the Steps Right
It's important to list every step of the onboarding process to ensure that your new hires don't get lost in the barrage of information. You also need to help new hires find the right channels for asking questions and finding the information they need - especially if your distance team members are in a different time zone.
A huge challenge is being able to build an emotional connection with your new team. If you are not in the same location, it is common for your new hires to feel completely isolated from the team. It's up to you to create a foundation that encourages more informal moments. These "little things" will build a strong company culture for your business and help you retain the remote talent you find and hire.
Also read: Use A Customised Invoice For Your Business
Practical Tips for Onboarding Remote Employees
Now that you know the basics, it's time to learn what steps to take in the remote onboarding process.
1. Start the Process Early
When you decide to hire someone, send them onboarding materials and information immediately, even if their official start date is still several weeks away. Invite them to your Slack group, share the company mission statement and vision, provide information about the company culture, and offer examples of projects they will work on.

It's also a good idea to send videos (if available), a link for company swag, schedule video chats, and even put employees in touch with a mentor. The goal of starting early is to get your new employees acclimated with your business and give them a sense of what they will be doing.
2. Give them a Proper Welcome
You should use the same process for in-office and remote teams. Ensure you have a checklist and timeline to handle different parts of the process. Include information about learning modules, a welcome letter, official start date, and how to handle video calls in your employee's information packet. These resources can ensure remote employees understand all the protocols and know what to expect. Also, check-in often to see how hires feel about everything. Many companies don't do this, and it shows in employee turnover rates.
Some other tips and tools you can use to make remote employee onboarding as seamless as possible are found below.
3. Help Remote Employees Establish Relationships in the Company
In virtual settings, you can't rely on spontaneous and organic relationship building as it occurs in a traditional office setting among your employees. Because of this, you must be intentional and proactive when it comes to setting up informal and formal one-on-one interactions between the new remote worker and other members of your team.

Also, you should set up a mix of group discussions so employees learn about the team dynamics. Remember, a risk of virtual work is that it is easy for leaders or employees to work in a silo, only interacting with the same people. Creating a strong core network and a broader network throughout your organization helps ensure long-term success for everyone, including your new remote employee.
4. Streamline the Onboarding Process
A new hire has around 54 activities or tasks to handle during the onboarding experience. This high number of things to do may slow down the starting period. In the long run, this could make it more challenging for them to learn the needed skills and handle the tasks they have been hired for. If your onboarding program prevents the employee from doing their job, it can cause stress, self-doubt, and anxiety. This is going to increase the likelihood of early turnover.

While engagement and information sharing are crucial components of the onboarding process, you must balance it with the individual's professional development goals, learning behaviors, and personal motivators. Try to look at the process realistically. If possible, streamline the number of tasks and activities to ensure long-term engagement and satisfaction for an employee.
You can use various online tools to help, such as videoconferencing and video chat platforms, internal communication technology, and scheduling software to ensure the crucial onboarding meetings occur virtually. While this is important, you also need to take steps to ensure the meetings remain engaged, productive, and focused. Try not to venture off-topic too much.
5. Start New Remote Employees with Small Projects
Create a concise plan for your new hire's initial 30, 60, and 90 days. These can help ensure you are both fully aware of the role's expectations. Clear expectations will help your new remote employees feel like part of the team and get off to a great start in their home office. Be sure to provide the new hire with an exercise that requires cross-team collaboration, in-depth knowledge discovery, or project management in the first week or two. This method will help them better understand how things work.
6. Handling New Hire Paperwork
Online services, such as Hellosign and DocuSign, are legally binding and legitimate, making them great options for onboarding new hires and handling all the paperwork needs. It's important to understand that in some states, such as California, you must physically verify the original documents to complete Form I-9 fully. The good news is, there are plenty of services that offer this. You can always hire a notary to handle this for you. If you are also looking to streamline your paystubs be sure to check the number 1 pay stub generator out there!
7. Initiate a Personal Growth and Professional Development Plan from the Beginning
Up to 67% of all remote workers are searching for additional training related to their job. Ensure you offer plenty of opportunities for your new hires to access online courses before, during, and after their orientation. They should also receive a stipend for the professional and personal development they choose.
8. Ensure Managers Know the Importance of One-on-One Time with New Hires to Improve Company Culture
Studies have shown that approximately 20% of all new hires will resign within 45 days after taking on a new remote role. If you are onboarding new hires virtually, it's even more important to ensure a smooth and seamless process. This means you need to encourage collaboration and the use of communication tools when building relationships with many employees.
Also read: What are the most easy business processes to automate right now?
9. Manager Education
One way to ensure this happens is by educating your managers about how vital one-on-one meetings are with new hires and existing employees. These meetings can make a huge difference in your onboarding process and improve overall people operations.
Encouraging One-on-One Time
Having one-on-one time with a direct manager is crucial for any onboarding or pre-boarding process. The bad news is that most HR teams overlook this because they believe the leaders or managers know this is something they should be doing. However, leadership is an iterative process and can't be ignored in your onboarding experience for distributed teams.

HR must educate and involve team managers and other employees in the critical components of a successful onboarding process. Knowledge sharing and education need to flow effectively and openly on both sides.
Can You Have One-on-One Meetings Virtually?
It does not matter if the one-to-one meetings occur virtually. About 80% of existing business owners already have video meetings with employees using video conferencing software. Also, about 78% are reliant on video for team meetings and standups. If you plan to do this, make sure you have the right technology solutions in place to ensure the process moves smoothly. This way, meetings are effective and provide remote employees with the information and one-to-one attention for ongoing employee success.
10. Request Feedback
If you don't have prior experience managing remote employees, you may experience some speed bumps along the way. Be sure that you ask your remote employees to think about the process and what was effective for them and what wasn't. With this information, you can continue to improve the process for future hires.

Along with general feedback, ask for specific information from your employees about things that can be improved or adjusted, such as the employee handbook, working hours, virtual onboarding process, interview process, video call quality, and more. A new team member can help provide insight into your processes.
The Ins and Outs of Remote Employee Onboarding
If you plan on hiring and onboarding remote employees, knowing the right steps to make them feel like part of the team is crucial. This process will not only help them do a great job, but it will also lead to better remote employee retention and ensure the company's long-term growth and success. Use the tips and information above to get started and add your own methods along the way. You can feel confident the new hires you find will stay with your company.

With reduced employee turnover and a streamlined onboarding process, you can minimize the time, effort, and money you have to put into finding and hiring new team members. Now, you can spend more time running your business! You might also enjoy reading some employee engagement strategies.
---
Frequently Asked Questions
Set expectations regarding work hours, encourage taking breaks, and promote the use of vacation time and personal days.
Provide them with the required tools and equipment, ensure they have access to relevant documentation and software, and offer any needed support or training.
Encourage participation in virtual social events, promote the company's mission and values, and facilitate team-building activities.
Start by arranging a virtual welcome meeting with their team, provide a welcome package with company swag, and assign them a buddy or mentor to help them feel connected.
Regularly acknowledge their achievements, provide feedback and recognition, and involve them in decision-making processes when appropriate.
Clearly outline their job roles and responsibilities in writing, set up a meeting to discuss and clarify any questions, and provide ongoing support as they get acquainted with their tasks.
Use project management tools to track progress, create a standardized onboarding process, and assign a point person to oversee and assist with the onboarding of all new hires.
Set clear performance goals and objectives, track progress using project management tools, and schedule regular performance evaluations and feedback sessions.
Utilize video conferencing and screen sharing tools, create interactive training materials, and set up regular check-ins to assess their progress and provide support.
Set expectations regarding communication channels, establish regular check-ins and meetings, and encourage an open-door policy for any questions or concerns.
Create Your Paystub in 2 minutes