The Full Guide on How to Ask For a Promotion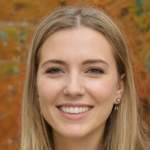 By
Samantha Clark
Feb. 19, 2022
If you are looking to take on new responsibilities within your job, and feel that you have the skills to do so, then you are probably currently thinking about asking for a promotion.
Whilst it might make you feel super anxious just thinking about it, it is also really exciting. It is important to want to step up the career ladder so you can move forward within your role at the company.
Promotions are standard when progressing in a field of work, but most of the time they are not handed out, so you will have to ask - just make sure you are ready, and that your work shows how capable you are.
If you are ready to move forward, then take a look at this guide for some simple tips to build up confidence and get that promotion.
When receiving your pay stubs you may also consider alternative pay stub generators and how they can help you when it comes to your payroll queries.
Also read: What To Ask HR About Pay Irregularities
Before We Go Ahead
Asking for a promotion is a big deal, and one that should not be taken lightly. If you have made a significant impact at work, and feel like you could thrive with an increase of responsibility, then it is time to ask.
If you go back and forth wondering whether a higher level of work might not be suitable for you, or perhaps you have not quite shown your boss 100% commitment to the job, then maybe the time is not right.
Otherwise, let us get straight to it!
Also read: What You Need Before Asking For A Raise
Think About the Role
Asking for a promotion is not just about doing something different for a company, it is a way to progress your career. It can potentially give you new opportunities and add a higher level of responsibility.
Visioning yourself in a new role can help you decide what you want to gain from it. To put it simply, the role is to help you develop professionally, and this means it can be challenging and different to what you do now.
Not only that, it needs to benefit the company as well, otherwise it will not help either party. Whatever it is you see yourself doing to climb up the career ladder, you will have to make sure it makes sense.
Also read: Prepare Your Business For Workers Compensation Claims
A Specific Job Opening
If there is a role you are after and it is available, now is the time to go for it. Just like the above, you will need to show why you are suited to the job and can take on the extra work.
Even though you are not asking for a promotion directly, you can ask about the role and put yourself forward.
Sometimes you may be asked to go through the standard interview process again, but this is not a bad thing. It means you can show your company why you are suitable for the position, plus they have firsthand experience with you.
Also read: Payroll Success For Small Business
Make a List of Your Achievements
Now that you are fully aware you want to move up a step, make a list of all the achievements you have done during the years you have spent at the company.
Whilst it will make you feel good, it will also show how much of an impact you have had doing the job. The list may also be useful for when you speak to the boss, though do not just read off a list - remember to store some of the facts inside your head.
Even though personal achievements are fine, you will want to make a record of what you have done to help the company, for example, perhaps you had a role in increasing their revenue because of a task you did.
This list will help you to identify how you have gone above and beyond to help the company.
Start a Conversation
Never go in blind and ask straight-up that you want a promotion. It can seem too eager and forward. Whilst that might not seem like a bad thing, sometimes it can have the opposite effect.
Informally speak with your manager about your next steps, and where they might see your career going. What is the next stage for you?
What you are looking for is them to help you find out how to get there, and what they think of your current performance. They might start to feel the vibe that you are looking to progress in your career, so make it clear how dedicated you are to professionally growing at the company.
Also read: 8 Steps To Create An Effective Employment Development Plan For Your Small Business And Its Benefits
Timing is Crucial
Even though it might not seem like there is a perfect time to ask for a promotion, doing so after a glowing review of your work may just be the answer you are looking for.
If you find that you have just been congratulated on a good piece of work, whether in a team or as an individual, you can use that as a stepping stone to booking a meeting with your manager.
They will know about your recent hard work which you can use to your advantage, and hopefully it will make you feel more confident too.
Prepare Your Research
Once you have booked a meeting with the manager, you will need to research the new role as much as possible to be able to show them that you have thought of every nook and cranny, and why you are suitable for the role.
If it is a role that already exists within the company, then outline why you are an ideal candidate. Tell them about the skills that you have, and why you will benefit the team.
If you are hoping to open up a new role, then tell them why you are the person for the job, and what advantages the company will gain through this new position.
Have Confidence
Once you have made it to the meeting to talk about the promotion, make sure you have confidence. This is in the way you hold yourself, as well as talk about your professional skills.
Never approach the question by demanding that they give you the role, and instead keep it conversational and honest.
Asking for a promotion is all about showing an employer that you can do more than what you currently are, and that you feel you could be an asset elsewhere in the company.
Final Words
Whether there is a higher job opening within the company, or you want to create a new role for yourself, asking for a promotion can be a daunting experience.
It actually does not have to be. If you want to step up the career ladder and progress professionally, then asking to move up in the company can be advantageous for you.
The worst thing that can happen is that they say no, but that does not mean you are not good enough. If you feel that you make a big impact within your current role, then it is always worth asking, no matter what the answer may be.
From having the confidence, to doing the right research, the process might feel long, but being prepared for the meeting and knowing your own strengths can all have a positive influence on the outcome.
Good luck!
---
Frequently Asked Questions
Continuously improve your skills, take on additional responsibilities, and demonstrate your value to the company. Network with colleagues and stay informed about the company's goals and direction.
Dress professionally, be confident, and provide a well-prepared and researched pitch. Make sure to stay focused and avoid making it a personal plea.
Give your manager time to consider your request and follow up every few weeks. If they give you specific tasks to complete, follow up as soon as those tasks are completed.
Research the market value for your role, gather evidence of your accomplishments and contributions, and practice your pitch.
If you feel that your career progression is limited at your current company, it may be time to explore other opportunities. However, consider all factors such as job security, company culture, and personal growth before making a decision.
Yes, but only after you've made your case for the promotion. Be prepared with research on the market value for the new role and be open to negotiation.
Evaluate the counteroffer based on your career goals, personal situation, and whether it is competitive with the market value for your role. Weigh the pros and cons before making a decision.
If your manager is not supportive, ask for feedback on areas for improvement and set a plan to reach your goals. Consider looking for opportunities within the company or outside if necessary.
The best time to ask for a promotion is when you have a performance review, have completed a major project, or when the company is going through positive changes.
Highlight your accomplishments, demonstrate your value to the company, and explain why you're the right fit for the new role. Be specific and use data if possible.
Create Your Paystub in 2 minutes