How To Prepare Your Business For Workers Compensation Claims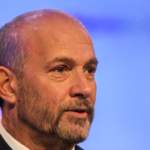 By
James Wilson
Dec. 11, 2021
If any of your employees become ill or injured on the job, workers' compensation insurance should cover all the expenses incurred and the benefits included in the program. States have different regulations for workplace injuries and occupational illnesses indemnification.
To make sure your business fulfills all its liabilities for workers' compensation claims, understand your responsibilities as an employer and how the program works.
What is the workers' compensation law?
As mentioned, workers' compensation laws protect individuals who become sick or get injured on the job. This regulation provides ill and injured employees with financial compensation and other benefits to help prevent a potential lawsuit. Additionally, these laws offer remuneration for family members of workers who died due to work-related accidents or occupational illnesses. It protects employers, too, by limiting the amount of compensation a sick or injured worker is supposed to claim.
Federal employees are subject to the Federal Employment Compensation Act (FECA), while state workers' compensation laws cover workers of private companies and other organizations. The majority of provisions in the FECA are similar to most state-administered workers' compensation laws.
Besides individual claims and federal employees, the Office of Workers' Compensation Programs (OWCP) under the U.S. Department of Labor oversees the provision of compensation for workers covered by specific statutes such as:
Merchant Marine Act, which covers seamen in case of employer negligence.
Black Lung Benefits Act, providing indemnification for miners diagnosed with pneumoconiosis, otherwise known as 'black lung.'
State and private company workers injured on the job or develop work-related illnesses must contact their employers or state workers' compensation board for questions about the rules and the claims process.
Take note that workers' compensation rules, such as employee coverage, types of injuries, and statutes of limitations, vary from state to state. For instance, Texas stands out as the only state that doesn't require employers to purchase workers' compensation insurance. However, all employees in the state have to receive compensation with primary benefits, including medical costs, income replacement, and death benefits.
How does workers' compensation work?
Workers are crucial to business growth. Without them, organizations won't be able to function properly. As the main drivers for success, employees' well-being must be a priority for all businesses.
Like most workers' compensation programs, injured and sick employees may qualify for the following generic benefits in all states:
Wage repayment

Medical treatment

Work-related rehabilitation
Workers' compensation claims only apply to workplace injuries and occupational illnesses. In hospitalizations due to work-related accidents, employers or third-party insurance companies are liable for paying medical bills and rehabilitation costs. The law also requires employers to provide retraining opportunities to disabled workers along with two-thirds of their monthly payments while they're recuperating. Permanently injured workers may receive higher remuneration, especially if they have dependents.
The law also covers deaths resulting from work-related incidents, where employees' family members will receive financial remuneration, on top of funeral and burial expenses reimbursements.
Also read: How to Create an Employee Compensation Plan that is Effective
How to prepare your business for workers' compensation claims
Employers who refuse to insure their workers may face criminal and civil liabilities, including hefty penalty fees. In New York, for example, breaches to the workers' compensation laws can cost organizations as high as USD$2,000 for every ten days their workers don't have coverage. Meanwhile, California fines non-complying employers with at least USD$10,000 or imprisonment of up to one year, or both. Unlawfully uninsured employers may also have to pay up to USD$100,000.
That said, businesses must understand state compensation laws and follow employer liabilities stated under regulations. Companies can prevent a potential lawsuit and substantial penalty fees by performing the activities below:
Properly understand your legal responsibilities as an employer

Check state rules about insurance coverage

Purchase a policy for each qualified staff

Establish an accurate and efficient claims management system

Inform employees with the correct information about workers' compensation eligibility and the filing process

Report or forward insurance claims as early as possible

Swiftly conduct an investigation following a workplace accident

Appropriately classify workers and their injuries or illnesses

Monitor all claims and work on these as soon as possible

Prioritize return-to-work or re-training initiatives for sick or injured staff
Apart from providing employees with guidance on which forms and supporting documents to submit, companies must collect details and investigate workplace accidents. The investigation includes going to the accident site and interviewing witnesses. Doing so will give more weight to the claim.
How to file a workers' compensation claim as an employee
While states have different workers' compensation rules, filing a claim follows the same general process, which includes employees doing the following:
Report the incident to the employer: States have different reporting time requirements, but you shouldn't wait long before informing your supervisor about the injury. Taking time to report to your employer may raise potential questions about the integrity of your injury or sickness claim. Moreover, late filing will void your claim. So, regardless of how much time your state demands, your best bet is to relay the injury as soon as possible.
Seek medical attention: Immediate medical attention is vital for emergencies, but non-emergencies can be tricky. Some states require employers or insurance companies to choose the physician for you, while other jurisdictions provide workers the liberty to choose their own medical professional. Ask your human resources department which laws are applicable in your state.
File a claim: Your employer should provide you with all the required forms, with additional instructions on attachments that need to be submitted, if deemed necessary.
Your employer forwards the forms to the insurer: Once your documents are complete, the company will submit them to the insurance company. Employers may need to present an injury report form to the state's workers' compensation board in some areas. In some territories, your papers only need to be transmitted once the insurance firm rejects your claim and you want to question the decision.
The insurer launches an investigation: The insurance company will conduct their investigation before deciding to approve or reject your workers' compensation claim. There are many reasons why an application may be disapproved, including late filing or questions about the illness or injury being work-related. In these instances, you may consult an attorney or file an appeal with the workers' compensation office in your state.
On the other hand, federal employees are subject to different rules and would need to get in touch with the OWCP or check the website for forms and filing instructions.
How to check the status of your workers' compensation claim
Ideally, your employer should provide you with the insurance agency's contact numbers so you can check the status of your claim. Once your claim is submitted, it's up to the insurer to determine whether you're qualified to receive compensation for your injuries or illness. The company should inform employees of the status of their claims within a month or so.
In some cases, though, you can try asking your employer, as they're partly responsible for ensuring that the claims processing system pushes through without any snags. Additionally, some states that require compensation claims to be filed with the state board will update their database, which means workers can check their claim status online. In Ohio, the Bureau of Workers' Compensation site allows registered users to access their claim forms and claim status, among many other functions.
As mentioned, states have different time frames for workers' compensation filing, submission, and processing. Generally, the decision to approve or reject a claim is out between two weeks to one month. If you don't receive a response for about two months, contact the insurance company.
Some states allow insurers to request an extension, especially if the case requires further investigation. Penalty fees await insurance providers that fail to come up with a decision after an extension. Meanwhile, other states will consider a workers' compensation claim approved if a decision isn't released within the prescribed period.
Also read: Employee Motivation Strategies
How does workers' compensation affect the employer?
Workers' compensation laws impact employers in many ways. If done well and according to state rules, it sends a clear message that organizations value their human resources. This, in turn, will improve the brand's reputation in the eyes of the community and could help keep your worker insurance premiums at reasonable rates.
On the other hand, non-compliance to compensation laws will result in substantial penalty fees and jail time. Work productivity and efficiency will also be affected as the company struggles to replace the injured employee. While paying for the benefits of the injured staff, the employer may need to spend more in training a new staff member.
Ensuring that all workers have insurance coverage helps businesses avoid paying high costs in the event of workplace accidents. It's only a fraction of the price employers have to pay for hospital bills, rehabilitation costs, and other related expenses.
How long can a workers' compensation claim stay open?
Once you've received your workers' compensation claim benefits, they'll remain open for five years. Within this period, you may be able to file for additional claims, especially if your injuries or illness takes a turn for the worse. Additionally, medical treatment claims will remain active, whether you need to file an additional claim or not. These rules will only be inapplicable in cases where the injured or sick worker and the insurance company agree that the latter will no longer be responsible for any medical treatments down the road.
The qualifications and time for filing additional claims differ from state to state. Generally speaking, though, you can request a case reopening if you have additional medical proof that your condition has worsened after receiving the compensation. A closed workers' compensation claim may also be reopened if there was a substantial legal error or the insurance company engaged in anomalous practices, and you have enough evidence to support the allegation.
Also read: 6 Employee Engagement Strategies
Final Thoughts
While state laws and regulations differ, workers' compensation laws are universal in protecting both employees and employers. These statutes legally compel organizations to protect their workers' well-being while providing insurance coverage in cases of workplace accidents. Similarly, workers' compensation regulations safeguard employers by setting specific amounts of remuneration for employees who become injured or ill on the job.
To optimize the benefits provided by the state, employers must be fully aware of their responsibilities under the law and convey the information accurately to their staff.
Pay stubs may be needed as evidence when claiming for compensation so it is important that you keep your pay stubs safe.
Also read: How to Get Free Pay Stubs Online
Also read: 7 Advantages Of Creating Custom Check Stubs
Create Your Paystub in 2 minutes