What Does A Human Resources Administrator Do? - What To Know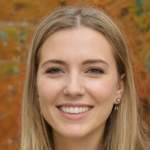 By
Samantha Clark
Sep. 19, 2022
A human resources administrator works in the human resources department and is usually the first step onto the HR ladder. Perhaps you're looking to start your career in HR and you're looking for more details about the role of a human resources administrator. This article will help you understand what a human resources administrator does and what skills are required for the role. Read on to find out whether this role is right for you!
Also read: What Are 8 Ways To Increase Employee Loyalty?
Role Overview
An HR administrator is in charge of the daily documentation and administrative tasks that are required of the human resources department. They also act as the first point of contact when dealing with HR-related queries. HR administrators provide administrative support to the HR managers where it is necessary, helping to set up meetings, take notes and prepare data.
HR administrator's are in charge of inputting data into the system. They are also required to prepare documents that are needed for meetings, such as return to work meetings or disciplinaries.
Also read: A Guide On How to Continue Hiring During a Pandemic
Skills Required For The Role
An HR administrator is the first stepping stone on the path to a career in Human Resources, and there is a lot of room for progression and development in that career. There are many skills needed to secure a role as an HR administrator. To excel at this role you will need to have great communication skills, allowing you to liaise both internally and externally. You will also need strong analytical skills. You will need to have strong time management, great attention to detail and strong organizational skills. These are the important skills needed for a role as a Human Resources Administrator.
Communication skills

Problem solving

Management skills

Time management

Research and analysis skills

Attention to detail

Microsoft office skills
HR Department
Every organization and industry requires a human resources department. Smaller organizations may have one HR administrator, while larger ones will have many administrators who may specialize in different areas. For instance, you may work for a small company and have experience across employee benefits areas, as well as payroll. However, in larger organizations, you may get a role as an employee benefits administrator, where your sole focus would be on that sector in the HR department. This is because their HR department looks after more employees.
The HR department has a lot of different things that fall under their workload. They are in charge of processing new starters, uploading and managing data for their employees and looking after the well-being of their staff.
Also read: Ways In Which You Can Show Employees You Are Thankful
HR Administrator
So, now that we have a basic understanding of the role, let's dive deeper into what the role of HR Administrator entails. You can get full time or part time human resources administrators. The primary role responsibilities for a human resources administrator are:
Prepare documentation for newly appointed staff, such as employment contracts and starter paperwork.

Assist your team in recruiting new staff if they are needed. This may include promoting the jobs, holding recruitment events.

Keep up to date on the company policies and review them once in a while.

Create presentations if needed.

Liaise with external partners and pass them onto the appropriate teams where necessary.

Arrange travel where needed, making sure you are completing expense forms where it is applicable.

Keep a track of information such as absence of employees, overtime worked, schedules and schedule changes and annual leave. This is to inform the payroll department and to ensure that your employees are being paid correctly.

Update the system with any changes of information.

Assist the HR manager wherever it is needed.
While this is quite a detailed list of the requirements of the role, the list of duties goes on and is dependent on the company and the needs of the human resources department. You should check the specific job specification for the role that you are applying for in case there are any major differences.
Also read: The Most Effective Employee Retention Strategies for Keeping Your Best Talent
What Does The Role Look Like On A Daily Basis?
Sometimes, looking at a list of the role requirements of a job doesn't give a very clear picture of what you'll be doing day to day. Usually, as a HR administrator, you will be working along a tightly knit team where you each pitch in to help with the running of the HR department. Your HR manager will ask for your help and support where needed, so always turn to them if you are looking for your next task.
Working Hours
Usually, the standard working hours for an HR administrator are full-time. The job can sometimes require you to work extra hours when it is busy. There is a range of office-based, hybrid working and home-based working roles available, so look at each individual job advertisement to find this out.
There are some part-time HR administrator roles available, so have a look out for those if you are looking for hours to fit around your family.
Where Will You Work?
Most companies that you can think of will have a HR administrator on their books. It is a necessary role, especially in the developing climate.
While there is a large amount of competition, organizations are really searching for competent and efficient workers who can effectively carry out their roles. Companies are also under a lot more pressure to create a supportive work environment, with employee benefits to try to maintain their employees and lower turnover rates. Because of this, there is more demand for successful HR administrators.
Final Thoughts
An HR administrator has a lot of different tasks to do on a daily basis and it is a role that offers a lot of variation, as well as opportunities for career progression. The HR departments in organizations are becoming increasingly integral to the running of the companies, and, because of this, there are plenty of opportunities available for jobs in the area.
If you're looking for a new role, or simply wondering what your friend the 'HR administrator' does, you should now have all the information you need for a full understanding of the role.
Through using our paystub generator software, which makes the process simple to do. Use it to distribute all required pay stubs, along with tax paperwork, to the team no matter where they live.

Also read: What To Ask HR About Pay Irregularities
---
Frequently Asked Questions
Yes, they often manage employee benefits such as health insurance, retirement plans, and paid time off, ensuring employees understand their benefits and addressing any questions or concerns.
Yes, they ensure that all company policies and procedures are up-to-date, compliant with relevant laws and regulations, and well-communicated to employees.
While a bachelor's degree in Human Resources, Business Administration, or a related field is often preferred, some HR administrators may have other educational backgrounds. Certifications like PHR or SHRM-CP can also be beneficial.
They may develop and implement diversity and inclusion initiatives, provide training on unconscious bias, and ensure that recruitment and hiring practices promote a diverse workforce.
They may develop and implement training programs, track employee performance, and help employees create individual development plans to achieve their career goals.
They address employee concerns, mediate conflicts, and investigate complaints, ensuring a positive work environment and promoting the company culture.
Daily tasks may include posting job ads, screening resumes, scheduling interviews, maintaining employee records, managing employee benefits, and handling personnel issues.
A Human Resources Administrator is responsible for managing various HR-related tasks, including recruiting, hiring, onboarding, training, employee relations, and maintaining company policies and procedures.
They typically oversee the entire hiring process, from creating job descriptions and posting job ads to conducting interviews, extending offers, and onboarding new employees.
Skills required include strong communication, interpersonal, organizational, and problem-solving skills, as well as knowledge of employment laws and regulations.
Create Your Paystub in 2 minutes