A Guide On How to Continue Hiring During a Pandemic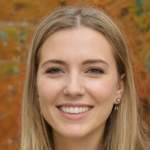 By
Samantha Clark
Oct. 28, 2021
With a global health crisis caused by the pandemic, many companies continue to go through tough times.
The COVID-19 pandemic brought negative financial news to the financial markets, as many companies sent workers home. The HR industry and tens of thousands of job candidates continue struggling with the new way of working remotely.
All companies, recruiters, and HR professionals must adapt moving forward. The new talent acquisition process includes different HR tech needs, video interviews, and even text communication when asking for important candidate information.
In this article, you'll learn how to pivot from in-person hiring practices to the mostly virtual process when hiring during pandemic times.
Also read: Work From Home Tax Deductions Due To Covid-19
Times of Pandemic Include Uncharted Hiring Waters
As a recruiter or employer looking to conduct talent acquisition, it's important to understand how the pandemic will impact both the candidate and your company going forward.
Candidates are still adapting to an inability to come in for in person interviews. They're unfamiliar with many of the remote work tools required when conducting interviews virtually. Many people have become passive candidates as they remain unsure about navigating how companies hire in a post pandemic world.
To thrive while continuing the hiring process, you need to make sure candidates feel comfortable walking into unchartered territory. At the same time, your team of recruiters and HR people needs to change existing paradigms to successfully navigate new practices for hiring during pandemic times.
Help Job Seekers Through the Remote Hiring Process
The big shift that occurred for many companies during the COVID-19 pandemic is the need for installing a remote recruiting process.
Take a proactive approach to guiding your candidates through the systems you've put into place. Remain cognizant of the above-mentioned feelings new employees have toward the current state of applying for remote work.
Provide detailed instructions about how their virtual interview will work. Make sure they understand how to get on the call without difficulty. Help their well-being by including language in your communications that show how you're open to all questions that might solve candidate anxieties.
Tell them to email you if they have any concerns about navigating the HR technologies you're using for the interview. You can't assume they'll feel comfortable. Prepare them to show up confident and ready to present themselves in the best light possible.
Include detailed instructions so candidates know what to expect
Give them the proper interview link
Clearly state the date and time of the remote work interview
Give them the name of the person they'll interview with (include a link to the interviewer's bio to create additional feelings of familiarity)
HR Professionals Must Learn How to Conduct Remote Interviews
COVID-19 shelter-in-place orders and lockdowns created a need for hiring managers and recruiters to adjust the way they run interviews.
It's more difficult to understand whether new candidates possess all required qualities and skills when in person interviewing isn't relevant anymore. Part of the solution is becoming good at asking better questions of candidates while conducting virtual recruiting.
Remain willing to invest extra time in remote work interviews. Ask probing questions of candidates. Brainstorm several customer service situations, for instance, and ask potential hires how they would handle each challenge.
If you're hiring for a sales position, do the same thing. Talk through imaginary scenarios and have your candidate walk you through their personal solution to typical situations.
It's imperative that you gain a sense of whether new hires can think on their feet. Ask yourself if they possess the ability to navigate tough situations with the correct attitude that results in successful outcomes for both customers and the company.
Two tools from third parties that work well when conducting virtual interviews are:
Zoom
Skype
Zoom is a virtual meeting place that enables you to conduct a 100% virtual interview. It includes the ability to record video and audio of both interviewer and candidate. There's an option for you to share your screen so candidates can see what you need to show them. Zoom also provides unlimited access when several people need to attend group interviews.
Skype is a free service that's easy to download and install. It lets you eliminate phone calls as you conduct video interviews instead. You can use it to share screens and other visual elements with candidates. File-sharing capabilities give you the opportunity to exchange documents and other necessary employment materials.
Use Video to Narrow the Candidate Field
Since you can't easily bring candidates into the office for in person interviews, create a new recruiting strategy around video technology. You can ask potential hires to go through a battery of tests on video to figure out whether they have what it takes for the open position.
For example, go through your customer service ticketing software system and pull out typical questions a new customer service person might encounter. During the hiring process, have them create a video answering each question.
Provide them with a range of situations during your recruiting process. Get them to answer relatively easy questions, challenging questions, and extremely difficult ones as well.
A video response that forces them to insert themselves into real situations might give you a better perspective than getting perfect answers as they sit across from you during an in-person interview.
Recruiters and hiring managers can do this for any number of positions. Develop situations for sales, customer service, coaching, product development, operations, and other such roles that you need to fill.
Get your team to watch each video response individually and rate each candidate in three to five categories. You might measure the talent pool for things such as people skills, technical knowledge, ingenuity, and other factors you deem critical.
Then, hop on a Zoom call to discuss which potential hires to cut and which candidates should continue through the virtual recruiting process. Hiring during a pandemic isn't easy. However, if you and your team get creative, you might come upon interesting solutions that possibly work more effectively than in-person meetings.
Focus on Soft Skills
While navigating a virtual hiring process, you may want to lessen the focus on technical skill requirements. Place a strong emphasis on finding candidates with outstanding soft skills.
Finding employees with high emotional intelligence is critical when hiring during pandemic situations. Think about what you're asking a remote team to do. You can't pop into their office to make sure they're working hard. It's impossible to find the slackers who hit the break room for frequent coffee breaks.
As the global head of your hiring needs, shift your focus from specific technical job skills in favour of people with a high degree of talent for figuring out problems on their own.
Sift through potential hires until you find those people with inner drive. Working from home isn't easy for people with a tendency to go into cruise control mode. A person with high technical skills who can't think for themselves or tends to wilt when problem-solving in isolation will become the weak links on a remote team.
Using this knowledge, go beyond the video strategy from the previous section and add in written tests. Propose open-ended challenges your candidate might encounter in their new role. Ask them to write out how they would "figure it out" to gauge who rises to the top.
Nothing frustrates a manager overseeing remote employees more than people who constantly ask, "What do I do?"
It's a given that new people must receive the proper training at first to thrive in their role. However, you need to uncover people who reveal an ability to solve higher-level problems once they've worked beyond their probationary period.
In summary, think about placing a greater emphasis on "soft skills" as opposed to "hard skills" when hiring during pandemic times.
Look for Culture Fits
Don't forget to focus on your company's culture as you interview candidates to work remotely. You might discover potential candidates with all the proper qualifications that give you the green light for hiring.
However, you must ask yourself if their overall personality seems to fit the culture already existing within the team they'll join. For example, is the team full of light-hearted, yet hard-working individuals who like to joke and cut loose a bit while remaining productive?
If so, you might want to pump the brakes on bringing a new person with a stuffy, business-like personality. They could throw a wrench into the overall team culture.
Get the Team Involved to Identify Candidates Who Fit Company Culture
One way to discover if a person fits well into company culture is to include other team members in the process. After you narrow the available candidate pool down to the finalists, arrange a Zoom call between the candidates and the team members they'll potentially join. This can be a great way to get employees engaged, which boasts a host of benefits.
Provide your current employees with a spreadsheet that includes the following information.
Candidate name
One or two of the videos sent in by the candidate
Three to five questions team members can use as guides to ask during the call
After the call, ask each team member to rate the candidates based on whether they're a good fit for the key role you're filling. Compare those ratings against one another to narrow down the candidate pool to those people who fit company culture best.
Doing this includes a side benefit of making your entire team feel empowered about who enters the company.
Pivot to More Flexible Roles
Consider rounding out your remote staff with contract workers and part-time roles as you adjust for hiring during pandemic times. Look for candidates who would rather work in freelancing positions as opposed to obtaining W2 employee status.
If you're feeling concerned about making mistakes with new hires as your team refines its remote hiring interview system, mitigate potential problems by hiring people you can let go of easily.
You can tell candidates that they're coming in as a contractor at first. If everything works out well for both sides after three to six months, a discussion for transitioning into an employee with benefits position can happen.
A strategy like this helps to remove the anxiety that both employers and prospective candidates feel in a post pandemic world.
Look for Savvy Candidates During Talent Acquisition Efforts
The last thing you want to do is to fill a remote workforce with people who don't show a little savviness and ingenuity during the interview process.
For example, you might enjoy hearing the following response after requesting reference letters, resumes, video links, or writing samples.
"Sure, I'll text those right over to you."
That's a savvy candidate showing resourcefulness and a willingness to adjust to the current situation. Place that person higher up on the list of job candidates.
Don't be afraid to introduce savvy methods such as texting directly into your remote hiring process. Texting gives you a chance to immediately gauge personalities, energy, and responsiveness while navigating the available candidate pool.
Do your potential candidates take care to respond with thoughtful text responses? Did they check their punctuation, grammar, and spelling? Do they use emojis in ways that seem to reflect an understanding of your organization's culture?
Look for Another Form of Savviness
Watch for immediate problems that might surface within your candidate pool as you introduce them to your chosen tech platforms.
For example, did you notice a great deal of frustration pop up when job candidates hopped on your Zoom link? Did they seem flustered by the technology or make comments that lead you to believe they're unwilling to use the tech?
Look for people who become visibly irritated while navigating through company chats you've set up as part of your hiring practices. Can you imagine the challenges they might cause your management team if you bring them into the company?
Remember, you want to hire people with a willingness to embrace this new way of working. Let those who can't get past the situation weed themselves off your list of qualified candidates.
Adjust Onboarding Processes
Go into this process for hiring during pandemic times with an increased focus on overhauling your onboarding process.
Remote onboarding is different from onboarding employees inside a brick-and-mortar situation.
Here are ideas for successfully onboarding new remote employees.
Create Onboarding Documents
For each remote candidate you hire, create a welcome packet.
Include the following documents in this packet:
Onboarding calendar that's linked to your company's Google Calendar.
Onboarding checklist that contains items such as "Get set up with Slack," or "Complete I-9 documentation" so you can quickly check off the boxes on these documents when they're completed.
Onboarding email templates with subject lines ("Onboarding Welcome Email" or "Welcome to the Onboarding Process") so you have them on hand when sending out new hire information.
Announce the New Hire to the Company
Immediately announce the new employee inside the remote software your company uses. For example, give a shout-out to the new person in Campfire if you're using Basecamp.
Tell the entire company why you're excited to have the new person on board. Provide a quick synopsis of what your new employee will do within the company. Then, let the rest of the company take over and start welcoming the person in.
Record a Welcome Message
Ask your new hire to record a two to three minute video introducing themselves to the rest of the company. They might include where they live, some background information, and why they're excited to join the company.
Introduce the New Hire at the Next Company Meeting
Every Monday, do you have meetings where various departments give updates? Take a few minutes to introduce the new hire during that time slot. They might talk about what they did at their previous gig or what they hope to explore within the company.
Help a New Hire Become Integrated Into the Team
Make sure your new hire feels like an integral part of the team. Connect them with the manager they'll report to early in the process. Introduce them to all team members within their specific department.
Encourage New Employees to Become Active
Again, using Basecamp as an example, let your new employees know your company culture for interacting in Campfire. Is the culture humorous and lively? Does everyone join in for virtual happy hours? Or, is it more business-like and reserved?
Encourage them to become active in Campfire after helping them understand what's appropriate and inappropriate. The sooner they start this process, the sooner they'll start feeling like they're part of a team while working alone at home.
You might go so far as to assign a mentor to the new person who helps them understand company culture on a deeper level. Do everything you can to make new people feel comfortable interacting with others remotely without embarrassing themselves.
New Technologies to Help You Recruit Virtually
You should research the various online recruiting software platforms that make it easier to discover the best job candidates. Let's review several that deserve your attention.
Workable
Workable is one of the best recruiting software platforms for small business owners. With Workable, you can search for top priority candidates by job function, location, and experience.
You can access thousands of resumes on Workable to find remote talent quickly. On each candidate's profile page, you'll find sections dedicated to their work history with links to LinkedIn profiles and portfolios where applicable.
In the work history section, you can see which companies they've previously worked for, what positions they held, their start date, end date, title, and more.
Workable also has a built-in applicant tracking system that organizes candidates based on qualifications for the open position.
On your Workable dashboard, you can also see analytics. The analytics data reveals how many applicants visited the job listing page. It also shows how many times they've viewed the company's profile.
Zoho Recruit
Zoho Recruit works well for staffing agencies needing to put up job postings online. A convenient search bar helps you to find qualified candidates by searching specific criteria like location, education level, and other fields that matter to your company. Zoho Recruit even has a built-in chatbox where you can contact candidates directly.
The software provides scheduling calendars, timesheets, and a jobs vs temps report for temporary workers. Other features include resume tools, supervisor management, and integration with social media such as LinkedIn.
Using Zoho Recruit, you can also assign tasks to employees, track their hours, and keep costs down.
Monday
Monday is a software company that created its own hiring tools for recruiters and small businesses looking to post open positions. On Monday's website, you can discover the best talent with customized search filters based on skills, location, and candidate experience level.
With Monday, you can create and manage job postings that list health care, financial services, and other benefits. On the candidate's profile page, you can also see which jobs they are currently applying for, as well as recent activities.
The software provides you with applicant tracking systems, calendar management tools, and analytics on how many people have viewed each job listing, candidate profile, or application submission.
Manatal
Manatal offers most companies and HR leaders tools for social media recruitment. It uses artificial intelligence systems to make candidate pool recommendations for your company.
On the Manatal software platform, you can set up automated hiring workflows so that qualified candidates automatically receive notifications when open positions become available. By using this tool, companies save time tracking down and vetting the best talent, without having to do much legwork.
On Manatal, you can also manage candidates in your system and track their job search activities at all stages of the recruitment process. The platform even sends out automated emails to candidates with qualifications relating to your job listings.
Manatal's Chrome extension lets you track your favourite candidates on LinkedIn or Facebook. The software will send an email notification to you with updates on their status including new job opportunities they apply for, new co-workers they connect with, and anything else of interest.
BambooHR
BambooHR is a popular software platform that offers company management and human resources tools for companies of all sizes. On BambooHR, companies can set up applicant tracking systems to manage employee onboarding and day-to-day tasks.
Some other features offered by this software include benefits administration, PTO, open enrolment, time-off tracking, and more.
The software provides you with reports on how many applications you've received, as well as the average time it takes for your team to fill a position and manage open jobs.
Other important BambooHR features include worker calendars, payroll tools, and simple contact management for candidates and employees.
Breezy HR
Breezy HR is software built specifically for small businesses. It provides great human resources tools including an applicant tracking system, onboarding calendars, and time-off management.
The software even has a social media recruiting tool. With this feature, companies can easily post jobs to social media sites like LinkedIn and Facebook. Job seekers can then search for jobs using location, job title, and any other keywords that describe the roles you're looking to fill.
Other Breezy HR features include PTO, professional development reports, an internal social media platform called AirPair, and customizable reports for payroll and time-off tracking.
ClearCompany
ClearCompany is a robust human resources software suite designed for companies of all sizes. The ClearCompany platform allows you to easily organize and streamline your workflows so that you can focus on finding top talent in any industry or geographical location.
You can build step-by-step job postings with the recruiting tool, hiring workflows, and automated onboarding workflows.
Other ClearCompany features include recruiter reports with analytics on hiring trends in your industry or location as well as contact management for candidates and employees.
Pinpoint
Pinpoint includes social media advertising, job board multi-posting, automation, employee onboarding, interview scheduling, and customized workflow functionality.
On the platform dashboard, it shows how many people viewed your postings and other information about future hires.
Pinpoint helps recruiters manage their workflow with customizable email templates to send out to qualified applicants. The software works especially well for companies hiring remotely or looking for part-time employees.
On Pinpoint, you can schedule interviews with candidates or set up automated interview requests for qualified applicants you want to meet with in the future.
Pinpoint also helps recruiters keep track of job postings and when they expire. A feature like this saves you from wasting time reaching out to expired postings.
Recooty
Recooty is a piece of software designed by recruiters for recruiters. On this platform, you can manage all of your candidate activity with the click of a button.
While Recooty helps you find talent quickly, it also helps you organize potential hires in one place. The benefit to this is that you don't need to search through hundreds or thousands of job applications.
The Recooty software makes it easy to see which candidates qualify best for your open positions. You can sort applicants based on their experience and education.
Using the Recooty platform will allow you to save time when managing workflow activities or scheduling interviews. Some other features offered by this tool include tracking resumes, text messaging, social media monitoring, and extensive reporting.
Tools for Internal Company Systems
Don't forget to research and use the systems that help your remote workforce, as well as recruiters and hiring managers, to connect. We also recommend
We also recommend that you encourage your employees to invest in whatever software they can that may boost their productivity. Please see our best productivity apps available on ISO for some inspiration.
Help Scout
Recruiters can use Help Scout to save time when managing their interview process. The software allows recruiters to get organized with simple contact management features so that they can stay on top of all of their candidate interactions.
Some other important features offered by this tool include automated email templates, internal messaging, reporting tools, and more.
You can also use Help Scout to handle internal and customer centric email communication in a way that's completely customizable to your company's needs.
Basecamp
If you're looking for a communication tool that's popular among remote workers, then Basecamp is an excellent platform to try.
Some of the features offered by this tool include group messaging, file sharing, task management, and so on.
With Basecamp's messaging system, everyone on your team has one place they can go to receive updates and communicate with other remote employees. It also helps the team to stay up-to-date on current projects.
Slack
Slack is an app used mainly for messaging and communication to increase employee engagement.
Some of the features offered by this platform include chat rooms, file sharing, customized notification settings, direct messaging, group chats, video conferencing, search functions, and more.
Using Slack will allow your remote employees to communicate with each other in real-time so they're always up-to-date on projects, updates, and so forth.
ClickUp
ClickUp is an app designed for project management and collaboration.
Features offered by this platform include task management, calendars, custom boards, checklist creation, file sharing tools, email integration, time tracking functionality, and more.
Recruiters can use ClickUp to organize workflow processes with drag-and-drop actions so that the process for managing candidate activity remains streamlined and efficient.
ClickUp also features an advanced search function that allows recruiters to look up candidates with ease, as well as filter out people who don't meet the requirements.
Asana
The Asana app features a clean interface that's easy to use for everyone on your team.
Asana's main purpose is project management. It offers many of the same types of features as other apps listed here, including task management tools, calendars, file sharing functionality, and more.
The one unique feature offered by this platform is a dashboard that allows users to look up a specific project and view a graphical representation of its progress.
Using this type of dashboard is especially effective with remote workers, as it gives them one place to track their work on each assigned task or project.
ThePayStubs
You need a way to cut pay checks to your remote workforce. Through using our paystub generator software, which makes the process simple to do. Use it to distribute all required pay stubs, along with tax paperwork, to the team no matter where they live.
Obviously all things relating to payroll are important to your business, so if you would like to know more about software like this, then check out our guide to the best payroll software out there on the market.
Also read: Payroll Success For Small Business
Conclusion
Do you feel more secure about hiring during pandemic conditions? Whether you're based in San Francisco, London, or New York City, you need to work on ever evolving recruiting efforts like so many other companies. There's no doubt that it's challenging when hiring during a pandemic. However, if you use the tips shared here, you'll navigate it well.
Create Your Paystub in 2 minutes