What Is the Human Resources Career Path?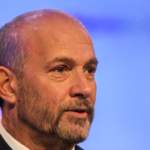 By
James Wilson
Aug. 17, 2022
While HR professions are both rewarding and challenging, they are quite simple to get started in. You can work in human resources even if you have a bachelor's degree in business administration. You can advance your career by earning a Master's degree in HR and applying for higher-level roles.
Even if you're not already employed in HR, you may be able to make a lateral shift into the sector if your firm allows it.
Also read: The Most Effective Employee Retention Strategies for Keeping Your Best Talent
Why You Should Work in Human Resources
Makes a Difference
Seeing how your job affects people's lives and the success of an organization can give your work significance and pride. A position in human resources can offer you that amount of influence.
By developing a team culture, you'll collaborate with and shape the work experience of every individual in the business at every stage of their careers.
Opportunity for Growth
Once you get your foot in the door and begin your human recourse career, you will be met with a lot of opportunities to grow and develop in the future. You will also have peace of mind that the demand for human recourse roles is only growing so there will plenty of roles that you can move up into.
Also read: Ways In Which You Can Show Employees You Are Thankful
It's Flexible
As working remotely grows more common, technology and online tools will become increasingly important in the onboarding, training, and development of remote employees.
According to the research, this flexibility, combined with excellent evaluations for work stress levels and upward mobility, gives human resources expert employment high marks for job satisfaction.
Variety
Human resources departments today are typically responsible for a variety of tasks in their support of the workforce, including benefits and compensations, employee training and development, recruitment, hiring, information systems, and employee assistance. There is no such thing as a typical day in HR.
Also read: A Guide On How to Continue Hiring During a Pandemic
Human Resource Career Path Next Steps
HR Assistant
The HR officer or HR assistant is entry-level employment that typically requires a bachelor's degree, but does not have to be in a field of study connected to human resources. The HR assistant's role is to assist with a variety of HR processes. Carrying out administrative paperwork for new hiring, arranging benefits plans, termination, and other assigned chores are examples of this.
HR assistants are also in charge of dealing with regular workplace difficulties such as absences, salaries, overtime, and other issues.
HR assistants earn an average of $39,000 per year. Some organizations will pay up to $47,000 per year, although there may be severe education and certification requirements.
HR Specialist
When you reach the HR specialist level, you've formally specialized in human resources. This is where you begin to concentrate on a single HR function. You could work as an HR clerk, a payroll specialist, a training and development manager, or an employee relations manager, for example.
Your individual skill sets come into play at this time. Benefits, training, employment, and payroll are just a few examples.
You may be asked to assist with everyday HR operations and other organizational procedures in addition to your specialist responsibilities. At this time, you should have at least a bachelor's degree and three years of experience in human resources.
The average salary for an HR professional is roughly $51,000. Before reaching the rank of HR generalist, larger businesses elevate HR specialists to senior HR specialists. HR professionals in senior positions might make up to $65,000 per year.
Also read: Promoting A Culture Of Accountability At Workplace - How Can Businesses Achieve It?
HR Coordinator
HR coordinators, often known as recruiters, are primarily involved in the recruitment process. Their responsibilities include assisting the HR department with recruitment, payroll processing, personnel records, and administrative support.
HR coordinators are responsible for finding people, setting up interviews, checking applicant references, keeping track of their files, and leading onboarding sessions.
The typical salary for an HR coordinator is $49,000, but it can reach $60,000.
HR Generalist
An HR generalist can be thought of as a stepping stone toward becoming an HR manager. Rather than hiring a manager directly, companies typically hire an HR generalist and elevate them to an HR manager.
HR generalists are in charge of almost everything: hiring, training, payroll, compliance, and a variety of other tasks.
The qualifications for becoming an HR generalist are comparable to those for becoming an HR expert. However, the typical HR generalist income is $53,000.
Also read: 8 Steps To Create An Effective Employment Development Plan For Your Small Business And Its Benefits
HR Director
The HR director might have a variety of responsibilities, such as overseeing many departments or simply supervising HR managers.
HR directors are required to operate as strategic partners to all of a company's employees and may be faced with day-to-day issues and complaints relating to HR processes.
A master's degree and more than ten years of experience are typically required for this post. The typical HR director pay is roughly $82,000, with senior HR directors earning up to $110,000.
How to Progress Through the Human Resource Career Path
Be a Leader
Sharing your opinions and experiences with your peers, especially early in your career, can be intimidating—and sometimes risky. However, doing so will assist you in making new connections, learning from the experiences of others, and establishing yourself in the field.
Inform Yourself and Continue to Learn
Whatever path you take in human resources, it's important to understand and be aware of the obligations of each position. This knowledge provides you with a complete picture of how the business operates.
Stay Empathetic
Human resources is about much more than just managing people; it's also about getting to know the people who will be affected by the rules and procedures you design. Make time to stroll around the workplace and meet the personnel in person.
Every day, your employees bring their own distinct viewpoints on their hobbies, objectives, and aspirations to work. HR professionals should be treated similarly. You will become a more approachable and compassionate leader if you show your staff who you are beyond your job position.
Summary
The human recourse career may not be for everyone, especially if you are prone to feeling drained from working with a lot of different people every day. There are also a lot of tasks that you will be responsible for that can change day to day.
However, if you do like the sound of the exciting opportunities that come with working in human resources then you will be happy to know that you do not have to jump through a lot of hoops in order to get started. All of your hard work will prove worth it once you reach the top and enjoy all of the benefits that come with it.
HR is a vital part of any company and it is important to keep it managed currently. Pay stubs are also vital for a company and to ensure they are distributed properly you would use something like our pay stub generator.
Create Your Paystub in 2 minutes