Starting Your Own Business During Covid 19 : The Guide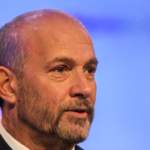 By
James Wilson
Dec. 12, 2020
If you were considering starting your own business or asking yourself "is now a good time to start my own business?" Should you move ahead with your plans? The COVID-19 pandemic has changed a lot of people's plans and expectations. The answer might just surprise you. While many people's instinct might be to put their grand ideas on hold, it might just be a good time to finally take action on your dreams.
It might seem impossible to start a new business during this tumultuous time. However, what you need is a sensible, no-nonsense guide to show you how you can make it happen. Don't let limits from COVID-19 hold you back. Here are seven essential tips for starting your business the right way.
Also read: A Guide On How to Continue Hiring During a Pandemic
1. Start With Your "Why"
Knowing your "why" is core to any business' success. That goes double when you start a new business during this unprecedented time. We know that you want to hit the ground running. Just like an athlete needs to stretch before a big game, you need to warm up with this important exercise. When you think "why do I want to start my own business?", sit down and think about why you really want to create your new company.

Money can't be the only driving factor because your "why" will keep you going when the money isn't there. Write down all of your reasons for creating your startup and all of the values that you want it to represent. Use these as your north star and you'll always find success.
2. Understand The Landscape
Things have changed during the pandemic. Staring a venture now isn't the same as it was even a year ago. That isn't necessarily a bad thing. You can turn disadvantages into advantages if you understand the new landscape of businesses. For example, you might have wanted a brick and mortar location with staff on hand.

Allowing your team to work from home, generating pay stubs for remote workers, and selling online is much more viable and in many cases necessary. Here's another exercise that can help you manage unfamiliar territory to start a new business. Write down "when I start my own business, I might face these challenges" and come up with a way to overcome them and face up to our changed reality.
3. Secure Funding
Money is tight for everyone. Your customer base might not be there at the beginning and it could be leaner times than usual for any new business. There are still ways a small company can scare up funds to start a new business during this difficult time. You have to be creative and do some homework, but it will all be worth it once you've got a financial cushion behind you.

Check out what loans or grants are available for small businesses like yours. There could be federal, local, state, and private options. If you go with venture capitalist funding or angel investors, see what metrics they're looking for. That way you can decide how to make investing in your idea appealing to them -- and also decide if they would be a good fit for your start-up.

Talk about "why I start my own business and why I'm a good investment". Practice your pitch before you go in front of investors to build your confidence. Financial issues can keep any business owner up at night. Search out these options in order to give yourself space to focus on growing your business.
4. Reduce Waste
After you get funding, it's important that you respect every dollar you've got. With a tight budget and possible slow growth ahead, you need to make every penny count. Go over all of your processes with a fine-tooth comb. Is there anything you can streamline, combine, or eliminate? You might find that not only will you get rid of inefficient processes, but you can also make things easier on yourself.
Adapting to changing times will give you a competitive edge in the marketplace.
Also read: Ways In Which You Can Show Employees You Are Thankful
5. Build Your Brand
To make an impression on any potential customer, you need to get your branding right the first time. It might seem frivolous, but taking a day or two to really make sure you make the biggest impact will pay off in the end. The things you need to consider include brand colors, logo, and any keywords you want to be associated with your goods or services.

Certain colors or fonts elicit different reactions from your customers, so do your homework and get it right.
6. Invest In Social
Wouldn't it be great if there was a form of marketing that reached potentially thousands of people and was completely free? Well, it exists in the form of social media. If you're not social-savvy, you need to bring someone on board who is. With many people staying home and entertaining themselves on social media, you need a strong presence on the most important platforms.

Not all social media platforms are created equal. Run an analysis as to which platforms your customers are most likely to be on when starting your own business online. For example, Facebook skews older but newcomers like TikTok reach a younger audience. At the same time, Facebook is such a heavy hitter that you can't afford not to be on it.

Decide which platforms have the best chance of reaching the right people. Maintain a consistent presence online and don't focus on selling, offer content that entertains.
7. Give Your Customers A "Why"
You've got your own "why". You need to give your customers one, too. A customers' "why" for going with you versus your competitors involves what you have to offer. Why is your product or service better than any of the others? The thing is, priorities have changed after COVID-19. What worked in the past "why I want to start my own business" might not work in today's world.

Always test out different ad campaigns and go over the analytics to gain better insight into your customers' actions. Use what you learn to tailor your business to better suit them and give them the "why" they need to spend their money on you.
Starting Your Own Business During COVID-19
Starting your own business at any time can be anxiety-inducing. With the pandemic, you'll have a few more bumps in the road than usual. Don't let these challenges deter you. Your dream of starting a business can still happen, even during this unprecedented pandemic. You don't have to do it alone. There are tools you can use to make things easier on yourself that allow you to pour your energy into your startup.

We're here to help. Check out how easy it is to generate the paystubs you need for you and your employees. Simply fill in one of our easy to use pay stub templates and begin streamlining your payroll process just like that!
---
Frequently Asked Questions
Consider offering online sales, virtual services, or delivery options. Communicate changes clearly to customers and employees.
Create a user-friendly website, establish social media profiles, and utilize digital marketing strategies such as SEO and email campaigns.
Include a risk assessment and contingency plan for pandemic-related issues, address current market trends, and plan for potential changes in consumer behavior.
Implement strict hygiene measures, enforce social distancing, provide personal protective equipment, and offer remote work options when possible.
Monitor updates from government and health organizations, subscribe to industry newsletters, and join relevant online communities.
Offer valuable content, maintain a strong online presence, and provide excellent customer service through email, phone, and social media channels.
Online businesses, delivery services, remote consultation services, and home-based businesses are ideal during this time.
Many governments and organizations offer grants, loans, and relief programs for small businesses affected by the pandemic. Research options available in your area.
Join online forums, attend virtual events, and engage with professional groups on social media to connect with others in your industry.
Project management software, communication platforms, and time tracking tools can help you collaborate and stay organized while managing a remote team.
Create Your Paystub in 2 minutes