1099 Pay Stub: Should Independent Contractors Receive A Pay Stub?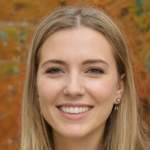 By
Samantha Clark
Jan. 16, 2019
The number of self-employed people in the United States is forecasted to triple by 2020, and your company may be currently using independent contractors, or is thinking about doing so in the near future. If your company currently has independent contractors, or individuals not on the payroll or who don't receive benefits, you may wonder how you issue them a pay stub.
In the United States, self-employed or individuals who contract with your company typically receive a 1099 form before the tax year is up, but, is the 1099 pay stub required? How do you create one? In this article, we'll answer some of the more frequently asked questions when it comes to issuing 1099 forms.
Also read: How Often Do You Get A Paycheck?
Who Is A Self-Employed Or An Independent Contractor?
While this may seem clear-cut, but the answer isn't always as simple as it seems. Many companies have individuals who are technically self-employed but still work for a company full-time. This can make it difficult to tell who is an employee and who is a contractor. Sometimes, it is incredibly clear cut who is a contractor. This may include someone you have hired for an ongoing, but temporary job.
This may have been something akin to working with your team to consult on a specific issue or to repair technology but other times, the line is a bit blurred. This is especially the case when people work near full-time hours with your company, or even full-time, but are still technically independent contractors.

Typically, employees will receive a set salary, as well as benefits for being part of your team. These benefits may include perks such as health care or dental care. Self-employed individuals, or independent contractors, may receive a set salary, but they don't get any benefits for their work beyond payment.

Self-employed individuals will also usually set their own hours. You may require them to be available at certain times of the day for meetings or for other reasons, but they can typically take days off any time they wish beyond these requirements. They will almost always perform some sort of service for your company.

For example, your company may contract with freelance writers, journalists, or artists. They will be paid for specific jobs, but won't receive any benefits. They may also typically quit at any time without repercussions. Similarly, you may terminate your relationship at any time.
What Is A 1099 Pay Stub?
A 1099-MISC form is a form, typically initiated by a company and given to to their contractors. This will tell them how much they earned in a given year. Your company will not be responsible for withholding anything, as an independent contractor must do this themselves. However, this gives them a concrete idea of what they have earned so that they may report it to the IRS when they do their taxes for the previous year.
It also helps your company keep track of what you have spent on independent contractor salaries. This is important for both budgeting and tax purposes.
Also read: Free Paystub Generator for the Self-employed
Does A Company Have To Create A 1099-MISC Form For Independent Contractors?
This is not a requirement for your independent contractors that work for you, but, many accountants recommend it. This is, as mentioned above, to help you keep track of your spending in relation to contractor salaries and payments. It is also beneficial for the contractors.
Also read: Pay Stub for an Auto Loan
Why Are 1099-MISC Forms Important?
These forms are important because it gives independent contractors concrete proof of how much they earn. This allows them to do things like purchase homes, take out loans, purchase cars, and rent apartments or homes. Those who work as standard employees will have this proof by using the standard W-2 form.
Also read: How to Get an Unemployment Pay Stub​​​​​​​
How Does My Company Create A 1099-MISC Form?
Luckily, this is relatively easy. There are several websites that create the forms for you. You'll only need to fill out a few parts of the form, such as the contractor's name and social security number. You should have this information from when you began to contract with them. With form generation, you can then email the forms to your contractors if they work remotely. You can also print them out and distribute them in person.
What Do Independent Contractors Do If They Don't Receive A 1099-MISC Form?
Receiving a 1099-MISC form is not necessary in order to pay your taxes. You need to pay your taxes quarterly in order to avoid a fine. This is done as estimated federal taxes, at a rate that depends on your total earnings. As an independent contractor or self-employed individual, you should be keeping records of the money you earn.

You should also be setting aside money for tax purposes so that you can pay the taxes yourself. If you do not receive a 1099-MISC, you can still generate one for yourself. This can be used to help you prove your income or for you to keep records. It's also a good thing to have if you work with an accountant, or if you're the head of a small company and self-employed.
Final Thoughts On The 1099 Pay Stub
While a 1099 pay stub is not required, it is still a good way to help you keep track of where your money is going. Most accountants would recommend that you use them either for your independent contractors or for yourself.
Create your payslip today with our paystub maker and see how easy it is to get started!
Create Your Paystub in 2 minutes