Use A Free Paycheck Stub Template: The 7 Best Templates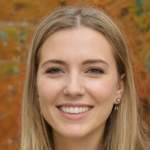 By
Samantha Clark
Jan. 23, 2019
It's that time of the month again-the end of a pay period. That means you've got to issue those paychecks again. Using a professional and well-designed paycheck stub shows that you're dedicated to quality and providing your employees with all the information they need. Does your current paycheck stub do that?
If not, you should probably look for something else. Luckily, there are plenty of free paycheck stub templates for you to follow.
Also read: Paystubs Online For Your Business
A Note About State Laws
The state(s) wherein your employees reside may require certain things to be on your paystubs. Make sure you're aware of, and following all applicable laws as you consider new paystub options. Your needs will differ based on which benefits you provide to employees, as well, so these are some general examples. Always choose one that covers all your needs.
1. The Basic Paystub
Most paystubs won't be too different. If you'd like a pretty basic paystub, go with something like this. Include information on the pay period. You can do this by including the start and end dates. Make sure all hours worked within the pay period are shown. Gross and net earnings should be shown as well. All required federal and state taxes should be included and shown as deductions.
Tax-free and taxable deductions should be shown on separate lines. If you'd like to, you can include information regarding time off. This will remind the employee how much time they have available. This is a required field in some states. To keep things simple, you could also include the employee's number of exemptions. This paycheck includes all the basic information your employee is likely to want or need.
Also read: 6 Situations You Need A Pay Stub
2. The Spreadsheet Paystub
You don't have to use a fancy template when giving paystubs to your employees. You could use something as simple as a form created in a spreadsheet program. Include field headings for all important information, then fill in the information required. Spread headings out horizontally so you won't have to use a bunch of lines going down the page.
This type of paystub can take up much less space than a traditional paystub with several different areas for information. The spreadsheet format keeps it all neat and orderly but also compact. This is a great option for anyone who's printing their paystubs since it uses less ink than some other templates.
3. The Document Paystub
Perhaps even simpler is the paystub created using word processing software. This offers a nice, clean-cut paystub where everything is easy to find and read. Include your company name and contact information at the top. Under that, include employee and invoice number information. Then, insert a simple table, outlining what was paid and why (hours worked). At the bottom add a total amount and leave a place for notes.
Click Here to Create Your Paystub in Less Than 2 Minutes
4. The Irregular Hours Paystub
If your employees work random hours, you may choose to use a paystub that shows a summary of the hours they've worked. This would include fields for dates and when hours were worked and how much. This is also a good option for employees who manually track their time instead of clock-in using a predetermined system.
With these fields, you'd also include other important information, such as your contact information, the pay period dates, gross pay, net pay, etc.
Also read: 5 Reasons Why Your Small Business Needs Pay Stubs Right Now (2021)
5. The Contractor Invoice Paystub
If you'll be paying contractors for various jobs, or even regularly, an invoice may be more what you're looking for. At the top of the paystub, include an invoice number and date. Then include client information. Below those fields, a table showing services performed, a description of services, the hours worked, and the agreed-upon rate should be included.
Don't forget a field showing the totals for each service. At the bottom, include the overall subtotal, taxes, and total.
6. The Hourly Wage Employee Paystub
Hourly employees won't need to have as much information reported as full-time salary employees will. You won't have any benefits or insurance information to include. All you'll need is a report of their hours worked and some other very basic information. At the top of the stub include your company name and contact info.
Below that, show the employee's name, pay rate, the pay period, hours works, and earnings amount.You'll still need to include deductions for federal withholdings, Medicare, etc. At the bottom, show the employee's gross earnings, total deductions, and net earnings.
If your paystub will be made electronically, you don't necessarily have to worry about fancy tables. Instead, provide instructions on how your employees can access their paystub information. Include everything they'll need to get to the right site, log in, and access their paystubs. Once they log in they can see all the required information.
If you do need or want to provide a printable version, you will need to have a paystub that looks good when printed.
Use These Free Paycheck Stub Templates
Whether you're looking for a simple or a detailed template, there's a free paycheck stub template that will suit your needs. It only takes a little research to find the right one. Always make sure you're including all the required information. Check with state governments to ensure you know what the requirements are. Once you've chosen a template, you'll be set to provide your employees with all the information they need.
Do you want a paystub that is tailored to your specific needs? Create your own today with our pay stub maker!
---
Frequently Asked Questions
Yes, most free paycheck stub templates are fully customizable, allowing you to add your company logo, adjust fields, and modify the layout to suit your needs.
Most free paycheck stub templates are compatible with popular software like Microsoft Word, Excel, or Google Sheets. Be sure to check the template's compatibility with your preferred software before downloading.
Yes, you can save your completed paystubs as a digital file and print them for distribution to your employees. Some templates may also allow you to email the paystubs directly to your employees.
Yes, most paycheck stub templates accommodate both hourly and salaried employees. You may need to adjust the fields accordingly to reflect the appropriate pay structure.
Yes, most paycheck stub templates include a section for additional deductions and benefits, such as health insurance, retirement contributions, and other employee benefits.
While some templates may include built-in calculations for taxes and deductions, you may need to manually input this information based on your employees' tax filing status, exemptions, and other factors. Be sure to consult with a tax professional for accurate calculations.
Using a reputable source for your free paycheck stub template should be secure. However, be cautious when entering sensitive employee information, and ensure you are downloading from a trusted website. Always keep backups of your files and protect your data with appropriate security measures.
A paycheck stub template is a pre-formatted document that allows employers to create paystubs for their employees. It typically includes fields for employee information, pay period dates, hours worked, deductions, and net pay.
You can find free paycheck stub templates on various websites, software programs, and office suites like Microsoft Word and Excel. Some popular sources include Template.net, formswift.com, and Vertex42.
Using a free paycheck stub template saves time and ensures that your employees receive accurate and professional-looking paystubs. It also helps maintain consistency in your payroll process and reduces the chances of errors.
Create Your Paystub in 2 minutes