Must you pay back FAFSA if you drop out of college or after you graduate?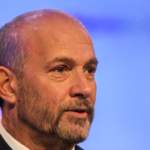 By
James Wilson
Jun. 28, 2021
The Federal Government offers a lot of financial aid to students and parents in the form of FAFSA. This is a free application for student aid that any student can apply for. But the main question on every student's mind is, do you have to pay back FAFSA? We'll be exploring everything there is to know about FAFSA, including how to get it and what happens afterward, in this blog post!

The FAFSA form is a long, tedious process. You have to be patient and take your time to fill it out correctly. If you're a student who filed for FAFSA or the parent of a student who has, this blog article is for you. We'll be covering everything you need to know about the form, from eligibility requirements and deadlines, as well as all those pesky questions that come up when completing it - Let's dive in!
The Ultimate Question - Must You Pay Back FAFSA?
This all depends on the type of aid you've received. Let's break it down.
Also read: What Is FUTA Tax - All You Need To Know
Grants
Do you have to pay back FAFSA grants? In short, no! Grants are actually considered as a type of gift aid. Gift aid is financial aid based mainly on financial need and so doesn't need to be repaid. The good news is that you are automatically considered for these grants when you file your FAFSA. Grants are meant to provide financial assistance to those who require it the most without paying it back.

Under normal circumstances, you don't have to pay back your grant, and they don't incur any interest. However, there are a few special circumstances where you'll have to pay back your grant. If you withdraw from college or your enrollment status changes (this could be reducing your student status to part-time from full-time, for example), you'll have to pay back your grant. You'll also have to pay back a grant if you've received any outside scholarships or grants that reduce your financial need for a federal student grant.
Loans
Do you have to pay back FAFSA loans? Unfortunately, you are required to cough up the cash for these federal student aids. Unlike grants, loans aren't classed as gifts. There are three federal student loans for students - Direct Subsidized Loans, Direct Unsubsidized Loans, and Grad PLUS Loans. While these loans offer lower interest rates, you have to pay them back and incur interest.

The Direct Subsidized Loan doesn't accrue interest until after you obtain your degree, and you're given a six-month grace period to prepare yourself after graduating. However, the Direct Unsubsidized Loan and Grad PLUS Loans accrue interest straight away and don't offer any grace periods.
Work-Study
Work-study is slightly different from both grants and loans, as you have to work for your money. Work-study programs are offered to graduate, undergraduate, and professional students in need of extra financial assistance. Students have to work part-time to get financial aid, but thankfully, you don't have to pay the money back.

Now let's get up close and personal with what FAFSA really is if you're eligible, and how and when you should apply.
Also read: Are Home Improvements Tax Deductible?
What Is FAFSA?
FAFSA stands for Free Application for Federal Student Aid - and it's precisely that, a form that students can fill out and send off for student aid. The FAFSA is required to be used by all schools as a way of awarding federal student aid. If you want any form of federal aid: loans, grants, or work-study, you must complete a FAFSA.

As FAFSA can offer students thousands of dollars worth of financial aid, it's not just a simple form. Filling out the FAFSA is a complex process; the paper version of the FAFSA has more than 100 questions! While there is an online FAFSA that can save you some time, there is no general amount of time it takes to complete the FAFSA.

Once you fill out your first-ever FAFSA and receive your federal student aid, it doesn't stop there. If you want to continue receiving aid, you'll have to fill out the FAFSA form each college year, along with continuing to meet the eligibility criteria.
Also read: Are GoFundMe Donations Tax Deductible?
Who Is Eligible?
While there is a set criterion to be eligible for federal student aid, anyone can apply. For certain aid, you'll be required to have financial needs - so you shouldn't be applying for any financial aid if you don't need it. But this doesn't mean if your family is well off, you won't receive any form of support; there is no specific income cutoff, and different types of aid have different awarding criteria, so you could still be eligible.

FAFSA isn't just for born-and-bred US citizens. If you're a legal permanent resident, refugee, or anyone with an Arrival-Departure Record from US Citizenship and Immigration Services showing certain designations, you're also eligible to apply for federal student aid. If you already have a bachelor's degree or a first professional degree, you won't be eligible for particular aid such as Pell or FSEOG.

As soon as you have one of these degrees, you'll also no longer be eligible. Here are some of the criteria you need to be eligible for federal student aid:
You must be a citizen or eligible noncitizen of the United States.

You'll need a valid Social Security Number - however, students from the Republic of Palau, Federated States of Micronesia, and the Republic of the Marshall Islands are exempt from this requirement.

You must have a GED certificate, a high school diploma, or have completed homeschooling - however, if you were enrolled in college or career school before July 1, 2012, you could still be eligible.

You'll have to be enrolled in an eligible program as a full-time student working towards a degree or certificate.

You must not owe a refund or be in default on federal student grants and loans.

You need to maintain satisfactory academic progress.

You must not have a conviction relating to the possession or sale of illegal drugs that occurs while you're receiving federal student aid - if a conviction like this does happen while you're receiving aid, you'll have to complete a Student Aid Eligibility Worksheet to determine if you are eligible or partially eligible for aid.

If you're a male and not currently on active duty in the US Armed Forces, you'll have to register or already be registered with the Selective Service System - however, students from the Republic of Palau, Federated States of Micronesia, and the Republic of the Marshall Islands are exempt from this requirement.
How Do You Fill It Out?
You can fill out your FAFSA online or by paper, but the general favorite is the online method. This is because the online FAFSA is usually quicker, and you can use extra tools to help you fill them out. If you'd prefer to fill out a paper copy, you're looking at over 100 questions to answer manually. You can fill out the FAFSA online, or you could download a PDF to print out or request to have a hard copy delivered to your address.
When Should You Fill It Out?
It's imperative that you fill out your FAFSA on time, as missing a deadline could mean you lose out on your aid. There are both school deadlines and the federal due date to take note of. The FAFSA is available to complete as of October 1, every academic year - this is the earliest possible date you could file your FAFSA.

The federal due date for FAFSA is June 30, but school priority filing dates are often way before this deadline - some have been known to be as early as December 1 If you miss a priority filing date, you'll likely miss out on potential aid like grant money. To stop yourself from missing out, it's best if you research all of your potential school's priority filing dates and file your FAFSA by each one of those filing dates.

There are three main deadlines to note: school deadlines, state deadlines, and the hard-fast federal deadline. Of course, deadlines for state aid can vary, and they can sometimes offer aid on a first-come-first-serve basis, too, so it's always good to know the opening date and deadline. There are currently 14 states that offer a first-come policy - Alaska, Illinois, Kentucky, North Carolina, Oklahoma, South Carolina, Utah, Vermont, and Washington.

If you live in one of these states, the sooner you can file your FAFSA, the better.
What Information Do You Need?
When filling out a FAFSA form, you'll need plenty of information handy. The FAFSA asks questions about your parents, family, and household income - factors like assets and demographics are common. This information is needed to calculate the expected family contribution (EFC), determining your student aid eligibility.

Students will need their tax information, such as records of untaxed income, current bank statements, current investments, along with their Social Security number and state ID. You'll also need the list of schools that you're interested in attending. For the parents of the students, you'll need your tax information.

Any records of untaxed income, current bank statements, and net worth and investment information will all be required - you can find this information on your paystubs. If you don't have one, create it with our check stub maker. To lessen any confusion about which tax information to file, the FAFSA asks for prior year information. Prior year tax information is verified tax returns from two years prior.

For example, a family completing a FAFSA form for the 2021-2022 academic year would need to submit their 2019 tax return. If your parents cannot or refuse to provide information for the FAFSA, you have other options; however, this could seriously affect your aid. You can select the "I am unable to provide information about my parent(s)" option on the application form, which lets students report any exceptional circumstances or a reason as to why you're omitting parental information.

If your EFC can't be efficiently calculated, it can affect your ability to receive aid. There are two things you'll need to file the FAFSA:
FSA ID
Before you can fill out the FAFSA, you'll need to create an FSA ID. This ID allows students to log in to complete the FAFSA online and is also used as an electronic signature for your application.
To create your FSA ID, you'll need your Social Security number, date of birth, and your name as shown on official documents. If you want to file your FAFSA online, then you'll need an FSA ID. Both parents and students will need to create their own FSA ID, which you can do through the Federal Student Aid website.
Online FAFSA Form
For parents who don't have a Social Security number, you won't be able to create an ID. Instead, you can use the online FAFSA form, students can enter all zeros for the parent's Social Security number before selecting the option to print a signature page. Unless you're considered an independent, all students aged 24 and under seeking a bachelor's or associate degree will need a parent FSA ID.

To be classed as an independent, you must be married, a veteran or current member of the armed forces, homeless or at risk of becoming homeless, an orphan, an emancipated minor, a parent who provides more than half of the financial support for a child or dependent, or have received foster care after the age of 13.
Conclusion
Do you have to pay back FAFSA - well, that depends on which aid you receive. The bottom line is that you should only apply for financial assistance if you actually need it. While all federal student aids help ease students in financial need, it's always best to avoid seeking financial help you don't need.

If you're a current student struggling with your finances, there are plenty of other ways to boost your income - so maybe before you file that FAFSA form, you should try to exhaust some alternative funding methods instead!

Are you looking to find out more about thepaystubs check out the many templates we offer and get yourself started.
---
Frequently Asked Questions
Yes, in some cases, you may qualify for loan forgiveness, cancellation, or discharge. These situations may include working in certain public service professions, becoming permanently disabled, or the closure of your school.
Yes, if you continue your education or enroll in an eligible graduate program, you can apply for an in-school deferment to postpone your loan repayments.
Yes, part-time students can still receive financial aid through FAFSA, but the amount you receive may be less than what you would receive if you were a full-time student. It's important to check with your school's financial aid office for specific eligibility requirements.
Yes, you can still apply for FAFSA even if your parents don't support you financially. However, you may need to provide your parents' financial information on the FAFSA form, unless you meet the criteria for independent student status.
It depends on the type of financial aid you receive through FAFSA. Grants, such as the Pell Grant, do not need to be repaid. However, loans, like the Direct Subsidized and Unsubsidized Loans, must be repaid after graduation.
Yes, if you have received loans through FAFSA, you will need to start repaying them after dropping out, even if you didn't complete your education. Grants, on the other hand, do not need to be repaid.
To apply for FAFSA, you should complete and submit the Free Application for Federal Student Aid (FAFSA) form online at fafsa.ed.gov. The application becomes available on October 1st each year for the following academic year.
There are several repayment plans available, including income-driven repayment plans, which can adjust your monthly payment based on your income and family size. Additionally, you may be eligible for deferment or forbearance under certain circumstances.
FAFSA stands for Free Application for Federal Student Aid. It is a financial aid program provided by the U.S. government to help eligible students pay for their college education.
For most FAFSA loans, there is a six-month grace period after graduation before you need to start making loan repayments. However, this period may vary depending on the type of loan.
Create Your Paystub in 2 minutes