What Qualifies As Proof Of Income? - The Ultimate Guide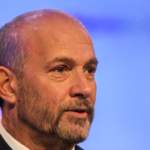 By
James Wilson
Jan. 21, 2022
Several people and organizations will require proof of income, including landlords, banks, and lenders. The amount that you earn affects many things, such as your health insurance or how much you can borrow for a loan. You should always know how much you're earning and what that number does for various areas of your life.
If you're wondering how you can prove your earnings, keep reading. We'll cover what you can use as proof of income, as well as the different documentation you can use if you live in an apartment or are self-employed.
What Does 'Proof Of Income' Mean?
As the name suggests, proof of income is official documents that prove how much money you earn. People like landlords or lenders can ask for these documents, as these can affect your capability to pay on time.
This may look like a proof of income letter. This proves your income and employment status on paper. You may be able to write this letter yourself, but depending on your situation, you may have to ask an employer, social worker, accountant to write one up. It should include your main income information that displays how much you earn. You can put down your yearly salary, hourly wage, and your average working hours. You may also include how you believe you'll keep earning that figure in the future, such as if you've had regular raises in the past and foresee raises in the future.
You may also be asked for supporting documents alongside your proof of income letter. We've included some potential documents you may be able to use below.
Also read: Payroll Tax Vs Income Tax - The Ultimate Guide
What Can I Use As Proof of Income?
Some documents are viewed as more certified than others, though this does depend on the person or organization asking. Some entities may require a simple pay slip, while others need a payslip and a copy of last year's tax returns. The list below isn't a full list by any means, but it should help you understand what kind of documents are suitable and where to get them from. In most cases, these documents will need:
Your full name

Other identification information (social security number, date of birth, etc.)

Date

Total income

Employer's name
Also read: Do You Have To Pay Back FAFSA?
General Proof Of Income Documents

Your Employer
Any documents from your employer will take into account any differences in earnings over the last year. These records will show the most recent developments of your income, which can include:
Pay Stubs
Some organizations, like lenders, will need your pay period and pay frequency on your pay stub to prove your income. Giving them your most recent pay stub will show them a recent picture of your income.
Proof of Income Letter
A proof of income letter verifies your earnings, but if you have a good relationship with your employer, it may also act as a letter of recommendation.

Tax Documents
As tax documents are legal documents, copies of these tend to be known as reliable sources. If you don't make copies of these after the tax season ends, they can be hard to find.
Nevertheless, compared to a recent pay stub, tax documents don't provide an accurate picture of one's income, as taxes are filed once yearly. These won't display raises or extra income that's been added after the last tax season. In this case, bank statements or pay stubs may provide a more recent understanding of one's income.
Also read: How to Review Your Paychecks Before Filing Income Taxes
Tax Return from Last Year
This document includes all of your sources of income. Always have a copy of this paper available, as it's a good way to prove income and other useful information.
Wage and Tax Statement
If you want to provide the most precise idea of your income, you'll need W-2s from all of your employers. If you don't have this document already, you can ask your employer(s) for a copy.
Also read: A Full Breakdown of W2 And 1099 Filing Specifications
Unearned Income
Some of the documents listed here are ones from the government. These can be trustworthy sources for lenders, but don't depend on these as proof of income, as these sources aren't always in line. For instance, worker's compensation and unemployment benefits will end in due course.
If you need to prove your income for a short amount of time, these forms may be helpful. However, take note that once your short stream of income ends, you'll need to find a more stable source of income.
Social Security Proof of Income Letter
You can easily print this form online, but if you're unable to do so, contact your local Social Security office.
Annuity Statement
You can agree with an insurance company to exchange a single payment to receive a fixed source of money. This is known as an annuity. Your insurance agent will be able to provide you with an annuity statement.
Court-Ordered Agreements
This category includes child support and alimony agreements. If needed, you can ask for a copy of these from the court.
Unemployment Benefits
Unemployment benefits give some unemployed workers temporary financial aid. These individuals must meet specific requirements which are set by the state they live in. You can request a copy of these from your state's unemployment office.
Workers Compensation Letter
Those who have been injured at work can get worker's compensation. This can include medical treatment costs or wage replacement. If needed, you can ask your insurance company or the court that dealt with your case for a copy.

Proof of Income for Self Employed People
If you are self-employed, it's important to keep organized, as it can be difficult to prove your income if you don't have the right documentation. Here are some of the documents that can prove your income if you are self-employed.
Wage and Tax Statement for Self Employed
This is a legal document that is considered to be one of the most trustworthy proofs of earnings available. These statements can prove your taxes and wages if you are self-employed.
Profit and Loss Statement of Ledger Documentation
This contains an overview of your expenses, costs, and revenues that can prove your income to lenders.
Bank Statement
If you regularly make consistent deposits, bank statements can prove that you have a stable income flow. Always keep another account for business expenses so that you don't mix up any transactions with your spending.

Proof of Income for Apartment Occupants
In most cases, renters and landlords will request proof of income to prove that you can pay. You will at least be asked for documents that verify your earnings for the remainder of your lease. For instance, as long as your landlord agrees, you may be able to provide a mixture of payslips and bank statements. Here are some forms that your landlord may ask for.
Pay Stubs
A recent pay stub can display an up-to-date picture of your earnings. Our online pay stub maker allows you to generate pay stubs using an easy but simple method.
Proof of Income Letter
These letters have the advantage of giving your landlord extra information about your history.
Last Year's Tax Return
This is a lengthy document that can provide a complete picture of last year's income. This contains all of your sources of income, which can make it easier for your landlord to handle.
If you have shorter-duration jobs, your landlord may refuse documents for short-term income sources. This is because temporary cash flow isn't an indicator of whether you can pay in the future. When you're preparing your rental application, always double-check with your landlord to ensure that you match the income requirement and that you have the correct documents.

The Bottom Line
It's a good idea to keep copies of important documents so that you can easily hand them over if you're asked for proof of income. Lenders, banks, and other institutions often check for proof of earnings.
This amount is also reported to the IRS and noted down in tax documents, such as your 1040 form. This number is easily proven and tends to come from legal documents, so some entities feel more at ease with this number.
Along with your verified income, you should also have a good idea of your credit score and debt to income ratio, as this shows where you are financially.
---
Frequently Asked Questions
Yes, tax returns are commonly accepted as proof of income, especially for self-employed individuals or those with variable income.
Yes, bank statements can be used to demonstrate your income, particularly if they show regular deposits from an employer or other income sources. However, they may not be considered as reliable as pay stubs or tax returns.
Yes, if you have rental properties, you can provide rental income statements or lease agreements to demonstrate your rental income as proof of income.
To provide proof of income for Social Security benefits, you can submit your Social Security benefit statement or a letter from the Social Security Administration confirming your benefit amount.
Your proof of income documents should typically be no more than 2-3 months old, as most banks, landlords, and lenders require recent documentation to assess your current financial situation.
Documents that can be used as proof of income include pay stubs, tax returns, W-2 forms, bank statements, Social Security benefit statements, and rental income statements.
If you are self-employed or a freelancer, you can provide tax returns, profit and loss statements, or invoices as proof of income.
If you don't have traditional proof of income documents, you can provide alternative documentation such as a letter from your employer, a sworn statement of income, or documentation of government benefits.
Proof of income is documentation that verifies your earnings or sources of income, which is required by banks, landlords, and lenders to determine your financial stability and ability to pay back loans or meet rent obligations.
Providing proof of income is necessary to show that you have a steady and reliable source of income, ensuring that you can meet your financial obligations such as loan repayments or rent.
Create Your Paystub in 2 minutes