A Comprehensive Guide To State Of Emergency Work Laws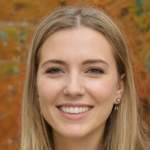 By
Samantha Clark
Apr. 22, 2020
While millions of Americans have been left temporarily jobless by the COVID 19 crisis, millions more are still working as usual. For essential workers, professional life is more difficult now than it has ever been. If you're still traveling to work every day, you may be wondering whether you're classed as essential. If you are, are you entitled to extra money or allowances? Read on as we explore state of emergency work laws.
Also read: A Guide On How to Continue Hiring During a Pandemic
What Is A State Of Emergency?
A state of emergency can mean different things depending on who declares it. Essentially, however, a state of emergency declaration provides for the mobilization of resources or the enforcement or relaxation of certain laws or provisions.
Also read:
Federal Level
A federal state of emergency is one declared by the US government. Coming from this level, it has the power to bring about responses from federal agencies. Some of these responses include:
Provision of financial aid (the CARES Act has done this)
Activation of emergency provisions in government acts
Relaxing normal requirements on state and local governments
President Trump declared a federal state of emergency in relation to the coronavirus on March 13.
State Level
States are free to declare individual states of emergency as they see fit though it is usually the governor who decides to make this declaration. The implications of a declaration of emergency will vary from state to state. Like federal declarations, however, they generally involve mobilization of resources and changes to the effects of legislation.
Employee Rights Under State Of Emergency Work Laws
If you're an employee, you'll want to know about your obligations and entitlements during a state of emergency. These will vary depending on whether your job is deemed an essential service.
Also read: 7 Tips On Starting Business During COVID-19
When Should You Expect Your Last Paycheck?
If you have been laid off but have not received your final payment in time, you may be entitled to immediate payment. This would be mentioned under state law, depending on the state you live in. Federal law does not provide for this.
Workplace Benefits
Many of the workers who have been deemed essential are receiving no extra benefits for their work. There are no federal laws in place to address this, which means that the granting of benefits is at the discretion of the employing company.
How Are Employers Affected By State of Emergency Work Laws?
Some employers are finding themselves in a especially tricky position during this pandemic. Business owners are being forced to choose between the health of their workers and the survival of their business in many cases. While the health of individuals is always of paramount concern, economic considerations must come into play at some point as well.
While the American economy was growing steadily before the onset of the coronavirus pandemic, many businesses were still struggling. The advent of online consumption has been catastrophic for many retailers. As retail is one of the areas most affected by movement restrictions, many of those who own retail businesses must either place their employees at risk from the coronavirus or face closure.
As with many other things, the laws for employers in relation to states of emergency vary from state to state.
Also read: Income Tax Working In Another State
Can Employers Accept Volunteer Workers?
The short answer to this question is yes. However, such work will come under the remit of the Fair Labor Standards Act (FLSA). This states that such workers must usually be paid minimum wage. Exceptions to this do exist, such as in the case of nonprofits.
What Are Employer Obligations To Employees Under Quarantine?
There are no solid rules in place in relation to this, as it is a new scenario. However, employers are encouraged to be flexible. Where possible, they should allow quarantined employees to work from home. Alternatively, they could offer more paid leave to these employees.
Can An Employer Request That Employees Work From Home?
Employers may require their workers to work remotely under the FLSA. The Act makes specific mention of pandemics and public health emergencies in this regard. However, in order to uphold the principles of equality, employers may not single out any employee to work from home. Employers also cannot lower the rate of pay in respect of those working from home.
They are usually required to pay the same hourly or weekly rate as applied for office work.
Also read: Cost Of Living By State In USA
How To Make The Best Of A Bad Situation
The challenges posed by the coronavirus can make the current business landscape look hopeless. However, there are ways to minimize the impact of this situation on your livelihood. As an employer, you need to focus on decentralization whenever possible. Whatever you can do without having to bring people together physically, is recommended.
One such idea is to begin using online pay stubs. Digitizing this process has a host of advantages, the pandemic notwithstanding. Taking this step now will promote safety from the virus, and will also put a reliable, sustainable pay stub solution in place for your business for years to come.
Getting The Law On Your Side
The virus pandemic has impacted every American's life to some extent. With the practical challenges it poses, employers and employees alike would be well-advised not to add to their troubles by venturing onto the wrong side of the law. By becoming acquainted with the state of emergency work laws, you can minimize your risk of getting into legal trouble at this time.
Do the safe thing and produce your paystubs online today from the comfort of your home.
Create Your Paystub in 2 minutes