Top 8 Best Ideas for Home Office Organization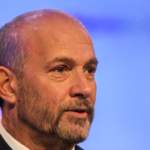 By
James Wilson
Jun. 27, 2022
Working from home offers many advantages, but it also takes a lot of discipline to maintain an organized and productive workspace within your home. It's easy to let your work overflow into the home's living space and vice versa.
Whether you have a dedicated room as your home office, have a corner desk in your bedroom, or use the dining room table as your virtual office, keeping your workspace neat and organized will help you focus and be more productive and efficient.
Did you know that a clean desk can help you be more productive? You'll save time by not constantly searching for misplaced items, help you concentrate, and improve your mood.
Paperwork can quickly multiply and get out of hand if it's not properly handled and sorted, and office supplies are easily misplaced and lost when they don't have a dedicated space. Control the chaos with a good organizational system. An organized space will help you focus on your work, be more productive and efficient, and, just as important, look aesthetically pleasing.
Keep the following home office organization ideas in mind to get the maximum benefits from your workspace.
Also read: 7 Employee Benefits and Compensation Ideas
1. Dedicated Work Space
Ideally, your home office should be dedicated to your work. Remove items unrelated to work from your office to limit distractions and clutter. Don't use your office as the storage room or dumping grounds for miscellaneous items in the house.
However, not everyone has the luxury of dedicating a full room in their home for their office. If your office does serve double-duty, create a visual separation to demarcate your office space. If your desk is in your bedroom, hide your bed from view to create a more professional environment - especially if you'll be participating in video conference calls.
Accordion room dividers are easy to set up and move around if your space is fluid. Use a furniture piece, such as a cube storage unit or bookcase for a more permanent solution. The furniture will serve a dual purpose by giving you additional storage space.
Sliding dividers that run across a track on the ceiling, or even ceiling hooks and a curtain, can serve as an efficient room divider.
2. Minimize Clutter
Too many items on your work surface and on display can be distracting. Keep your work surfaces clear, with only the necessary work essentials out. A clean, clear space promotes better focus and concentration on your work.
If you work primarily on a computer, you may not need more than your keyboard, mouse, and phone on your work surface. If you do need a notebook, pen, and other essentials within easy reach, keep just the items you are currently using out on the surface and store the rest away.
To keep the items that you are keeping on your desk tidy, use a penholder to hold your pen while you're not writing, and keep your papers in folders or paper filers.
Store extra pens, papers, and infrequently-used supplies in a desk drawer or cabinet. If your desk doesn't have built-in drawers, a stand-alone set of stackable drawers make a great alternative. You can also use a credenza, dresser, or a bank of cabinets. Be creative!
To reduce the number of items in your home office in the first place, reconsider the way you shop. Do you need to order your pens in bulk?
Although a box of 500 pens may come out cheaper than buying a pack of 10 or 20 at a time, think how long it will take you to go through the stock and whether it is worth your storage space. While extra pens don't take up much room, cases of paper and multiple backup pieces of equipment can cramp your space.
However, minimizing the clutter doesn't mean your office should be stark and sterile. It's just as important to have a pleasant working environment as it is to have a clutter-free one. Hang photos or artwork on the wall, put out a vase of fresh or dried flowers, or dress up the room with a chic rug, lighting, and office decor.
Also read: 8 Great Virtual Retirement Party Ideas
3. A Place for Everything
Spaces often become disorganized because there isn't a place to put the item. Go through all of your work necessities and equipment and assign a space for each item in your home office. If there isn't a place for it, create one.
Are you having trouble deciding where to store some items? Here are some tips to help you organize:
Store Similar Items Together
Storing items with similar functionalities together will help you find them easily when you need them. For example, keep all of your writing implements in one drawer or box, and stash your sticky notes and memo pads together.
Run through your daily tasks and evaluate how you use your office. You may want to set up stations, or centers, for specific tasks.
For example, if you spend time each day printing and filing papers, you may opt to set up a printer station for easy access, with storage underneath for your files, or set your printer on top of a small filing cabinet if you don't have the desk space for it.
Corral Small Items In Containers
Store small items such as paper clips, magnets, and batteries in small containers. Place the containers in a desk drawer or on a shelf. Never throw the items loosely into a drawer if you want to be able to find them when you need them.
Drawer dividers are another great way to contain small items. You can even use a cutlery drawer insert to separate your pens, highlighters, and miscellaneous office supplies. You can find desk drawer organizers in various styles, shapes, and configurations.
Keep books and large brochures on a bookcase, or install shelves if you don't have a bookcase. Organize the books by their topic to easily locate the right one. For a more aesthetic look, arrange the books by color and size.
Large and irregular-shaped items that don't easily store on a shelf or fit into a drawer can be placed in a lidded bin or container on the bottom shelf of a bookcase or in an empty corner of the room.
Also read: 7 Thoughtful Farewell Gifts for Coworkers
Printer and Scanner Placement
Printers, scanners, and other large pieces of home office equipment should be stored in a smart and practical place. If you frequently use your printer, make sure it is easily accessible such as on a table or eye-level shelf.
If the equipment is infrequently used, there's no need for it to take up desirable real estate space. Store the printer on a higher shelf or in a cabinet if you don't need to access it often, and use the space for more frequently-used items.
4. Sort out the Papers
Papers and mail contribute to the most clutter. Try these tips to keep the paperwork neat and organized.
Binders and Magazine Holders
Store documents that you're currently working on in magazine holders or ringed binders for easy access. Label each binder and magazine holder with the category of papers it holds.
Also read: Use A Customised Invoice For Your Business
Paper Organizer
If you handle a lot of paperwork or mail, a multi-tiered paper desktop or wall-mounted organizer will keep them organized.
Determine the categories of papers and mail that you deal with on a regular basis and make sure you have enough compartments to separate the papers, one for each category. Label each category and sort your paperwork accordingly, such as outgoing mail, bills, to file, important, etc.
File Folders
Hanging file folders are a great solution for storing important papers that you need to keep. Make sure to label each folder with the category of payments it contains. If you have multiple filing cabinets, group similar categories of files together in each cabinet or sort them alphabetically or chronologically. The important thing is to be consistent, whichever way you choose to arrange them.
You may also want to invest in a fire-proof box for critical documents such as birth certificates and social security cards if you store your personal paperwork in your home office.
Go Paperless
Consider going paperless if you don't need the original copies. Scan your documents, organize the digital files on your computer, and make sure it's backed up before shredding and discarding the papers. You can also request to receive many bills and mailings by email to eliminate mail and paper clutter. Banks, utility companies, and credit card bills can all send their mail electronically.
Also read: 5 Ways To Keep Track Of Your Businesses Income And Expenses
5. Organize Open Shelving
It's easier to keep your office looking neat when your papers can hide behind a cabinet door; open-shelving makes maintenance a little harder.
Keep your shelves looking neat and organized with these tips:
Use bookends to hold books standing upright and looking orderly. Slanting books look disorganized and messy.

Use magazine file holders to keep papers and thin brochures or books in place. Match the holders to your shelves and the room decor for a seamless look.

Use bins to store smaller items neatly on the shelves. Keep the bins monotone for a sleek and minimalist look, or go with a splash of color to add contrast and style to your office. Whichever you choose, make sure the bins are all of the same design and style. Bins on the same shelf should be the same size as well. Too much contrast will look messy and cluttered.

If you're using a bookcase for storage, you may be able to add cabinet doors to the lower shelves. The doors will allow you to hide some of the storage from view without adding a new storage unit.
6. Creative Storage
Expand your office storage space beyond the desk drawers with some of these storage solutions.
Built-In Units
If you have enough space and the budget for it, a custom built-in storage unit might be the best option for your office organization. Evaluate all of your storage needs and customize a solution for each item and office essential. An interior designer can help you plan and give you expert project advice.
Cube Storage
Cubicle storage units are very versatile and can match any office decor. Display items in the open cubbies or hide inventory and office essentials in coordinating square storage boxes. The storage units can serve double-duty by serving as a room divider to section off areas in your office.
As a bonus, cube storage boxes come in a large range of designs, materials, and hues to suit any space. Use them to add a splash of color and style to your office. Get matching bins in one color for a monochromatic look, or use coordinating colors for a sharper effect.
Vertical Storage
If your home office, like many others, is limited on storage space, look up. Vertical space is a commodity. You may not have the square footage for a storage unit or bookcase, but you can use the empty wall space for vertical storage.
Install shelves, cabinets, or hooks along the wall to increase your storage space in a small area. Pegboards are another great way to use your wall space. Hang small containers and hooks on a pegboard to organize your office supplies.
If your desk is against the wall, you may have dead space above the desk's surface. Take advantage of this seldom-used wall space to hang a small bulletin or corkboard and post important messages, treasured photos, or inspirational quotes to lift your spirits as you work.
Do you have additional empty wall space and don't need it for storage? Your home office might benefit from a whiteboard or even a chalkboard. Paint a portion of a wall with chalk paint and use chalkboard pens to write down your day's schedule and important reminders.
Toy Storage Units
Some of the most versatile and innovative storage units may have been designed for toys, but they are perfect for organizing and sorting your office essentials. Units with pull-out drawers are great for storing inventory, and cubby holes are useful for supplies. As an added bonus, they are usually more budget-friendly than office furnishings.
Don't walk away if you've found the perfect storage unit, but the juvenile colors don't mesh with your decor. You can easily paint or wallpaper the storage unit to match the rest of your office furnishings.
Storage Ottomans
Do you have large items to store away but no room to hide them? Try an ottoman or footrest that opens up for storage. These pieces are pretty and functional, provide an extra office seat or under-desk footrest, and conveniently store your gear.
Storage ottomans are ideal if your home office is also your bedroom or living room. They will fit seamlessly into the room's decor and will hide your work when it's off-hours.
Plastic Bins
You can organize your supplies even with limited space and resources. No room or budget for furniture pieces? Inexpensive plastic containers with lids are perfect for storage. They come in a variety of sizes and stack neatly. Label each container, so you'll know what each holds.
Utility Cart
For home offices in double-duty rooms, utility carts are the perfect portable storage solution. Organize your office supplies on a utility cart in small containers, mason jars, or bins. Wheel the cart to your workspace when you're working and hide it away after hours to turn your office back into your home.
7. Label It
Label your storage bins, file holders, and drawers to help you easily locate all of your office supplies. Use the same labels for each bin for a neat and streamlined effect. You may want to invest in a small label maker and print out chic labels. Then store it in a labeled bin or drawer!
For a trendy take on labels, or if your stock and inventory are constantly changing, try chalkboard labels. You can easily update the description with an eraser swipe.
Label wires, charges, and other tech accessories before you store them away. Don't assume you'll remember which wire matches each device. It will save you time, aggravation, and a collection of assorted neglected wires.
Finally, don't forget to label your paper files. There's nothing that wastes more time than searching through hundreds of files for an important document. Categorize all your papers into folders, label the folder, and label the drawer that holds them.
8. Trash It
Old, unnecessary, and obsolete items contribute to much of the clutter and mess in a home office. Toss the old papers, empty water bottles, and pens without ink immediately to prevent a pileup of garbage and cleanup job.
If you've gone paperless, there's no need to hold onto the printed documents once you've scanned and saved them - and confirmed that the digital files are being backed up. Shred the documents if they contain sensitive information and then throw them out.
For a neater appearance, get a trash can with a lid to keep the garbage out of sight. As a bonus, look for a can that matches your office decor. There's no reason why your trash can't be pretty too.
Maintenance
No matter how well you organize your home office, it won't go far if you don't maintain it. Be disciplined in returning all office supplies and papers to their proper places each day. Don't let the mess pile up, and wait until it's out of control before cleaning your office up. It's much easier to put each item back in its place the first time than to deal with the daunting task of a week's backlog.
Establish a short five-minute routine at the end of each day to tidy up the office, clear off your desk and surfaces, file your papers, and empty the trash. It will be worth it the next morning when you enter your neat and organized office ready to start the day.
Once a week, do a more thorough clean-up by sorting through the paperwork and mail and discarding any outdated documents that you no longer need. Take stock of your inventory and office supplies and replenish them as necessary.
Once a month, block off some time to go through your desk drawers and shelves and rearrange anything that has gotten out of place. If you notice a particular item that is consistently out of place, perhaps your organizational system isn't working for it.
You can reevaluate your system and change it to better fit your needs. You might use your scissors more often than you anticipate and need them in the top drawer, for example. The best-organized office is the one that makes it easier for you to do your work.
Final Words
It's crucial to keep your home office organized to help you work better, find your paperwork and supplies, and promote a calmer and well-run workspace. Use the home office organization ideas, including shelves, bins, and paper organizers, to work out an organizational system that works for you. And finally, make sure to maintain it.

Using our paystub generator you can make sure that your high organisation levels are maintained.
---
Frequently Asked Questions
A filing system helps you categorize and store documents in an organized manner, making it easier to locate and retrieve them when needed.
Having a designated spot for everything ensures that items are always returned to their proper place, reducing clutter and making it easier to find what you need.
You can utilize wall space by installing shelves, pegboards, or corkboards to store and display items, freeing up valuable desk and floor space.
Labeling helps you identify the contents of storage containers, files, and drawers at a glance, saving time and effort when searching for items.
Drawer organizers are inserts or dividers that help separate items within drawers, making it easier to find and access what you need. They help maintain order and prevent clutter from building up in your drawers.
Some additional tips include setting aside time each week for tidying up, regularly purging unnecessary items, and creating a daily routine to keep your workspace neat and organized.
1. Declutter your workspace 2. Use a filing system 3. Utilize wall space 4. Use drawer organizers 5. Label everything 6. Utilize vertical storage 7. Designate work zones 8. Have a designated spot for everything
Work zones are specific areas designated for certain tasks, such as a desk for computer work, a filing area for document storage, and a crafting area for creative projects. They help maintain organization and improve workflow by separating tasks into their respective zones.
Vertical storage refers to using the height of your room to store items, such as tall shelves or stackable containers. It maximizes your available space and helps keep your office organized and clutter-free.
Decluttering is important because it helps remove distractions, increases productivity, and creates a more efficient workspace.
Create Your Paystub in 2 minutes