How Do Banks Verify Income For An Auto Loan?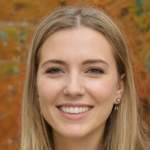 By
Samantha Clark
Dec. 18, 2018
Thinking about buying a car? Unless you're paying in cash, one of the first things you'll have to finish is getting an auto loan, but, do you qualify for one? Banks take time to look into your credit history and income to check if you qualify.

How do banks verify income for an auto loan in the first place? In most cases, they need to ask for your proof of income to ensure that you have the capability to handle your proposed car loan. As such, you need to present your pay stubs.

They'll verify whether the pay stubs are real or fake before you proceed. Read on if you want to know more about the entire income verification process.
Also read: Can You Cash a 2-Year-Old Check?
What Is The Verification Process?
When it comes to the actual process of verifying whether or not you have the right income, your lender handles its entirety. In most cases, the lender uses your proof of income for a car loan. However, if you give your current place of employment, they use an e-verify system to check whether you're actually part of the company you're employed in.

If you're self-employed, your lender might require you to provide your most recent tax returns to ensure the authenticity of your employment status. This can vary depending on the lender. If your lender is willing to work with you, you might get a no income verification auto loan.
Also read: How to Provide Proof of Income
How Do Banks Verify Income For An Auto Loan?
With Americans loaning an average of $31,000 for their dream cars, lenders will almost always ask you for income verification. You need to know what they need since it depends on the way you get paid for your employment.
Working full-time means you need to present them your most recent pay stub while independent contractors or 1099 employees need copies of their latest tax returns. Lenders are more partial to people who have stable jobs.

With this, they often need to see if you're employed in the same company in the last six months. They might even ask you for your work history in the past three years. Depending on these criteria, you might get a no income verification car loan.
1. Credit Score
Among all the criteria you need, credit score has the most impact when it comes to the income verification process. If your credit history is messy and bad, it's almost a certainty that your lender will ask you for proof of income.

In this case, they will require you to have a certain amount of income, ranging from $1,500-$2,000 a month before tax. The reason behind the requirements is for you to show that you're capable of paying the loans without compromising your living expenses.

Otherwise, if you have an excellent credit history and score, there is a high chance that you won't need to present your proof of income. Depending on your lender's policies, there might be some exceptions to these rules, so pick what works best for you.
2. Price of the Car
The market price of the car you want the loan for, can affect whether you need to present your proof of income. What this means for you is that the higher the car's price, the more likely your lender will ask for verification.

Luxury cars are often the pinnacle of vehicle prices, so expect them to ask for pay stubs and other forms of employment proof to proceed with the loan. Taking a loan to buy expensive cars will disregard your credit situation.

No matter how good your credit is, the lender will ask you for proof that you can handle the higher monthly payments that come with it. If you have a bad credit score, you might not even get your loan approved.
Also read: What is the 50 30 20 Rule?
3. Down Payment
When you're in a bad credit shape, the lender might need you to give them a down payment that can range from $1,000 up to 10% of the car's selling price in the market. Otherwise, having a good credit means that you're unlikely to give any sort of down payment to get the loan.

Giving a down payment when your credit is good has its own advantages. After all, this will help in lowering your payments each month. If you have extra cash to spend, you might as well pay it to ensure that the succeeding months will become more manageable for your budget.

Your down payment and income also affect your interest rate. As of today, the average interest rate for an auto loan is at 4.83% which is incredibly high in comparison to years prior.
Also read: Cash Back Credit Cards
4. Debt to Income Ratio (DTI)
The lender will calculate your Debt to Income ratio (DTI) by taking your bills every month and divide that using your income before the tax gets divided. If your DTI ratio is too high for their liking, the lender is liable to verify your means of income by asking for your pay stubs or other similar documents.

This helps your lender to check if the calculations are correct and determine whether you're qualified for a loan. Once your lender checks these four criteria, they may or may not ask for your income or employment verification. Some of them will check for verification no matter how well you do in these factors.

No matter what the case may be, always remember to bring in some documents so you're ready once they ask for it.
Get A Car Loan Today!
When you have a great credit score, you don't need to worry how do banks verify income for an auto loan. In most cases, they won't require you to show proof unless you buy mid to high-end luxury or sports vehicle.

Otherwise, when you're in a bad credit situation, you have more requirements such as personal references that will vouch for your character. If you want to make sure that your entire experience is great, understand these factors.

This will let you know whether you need to provide more means of proving your tenure at work and your capability to pay off your loans. Do you need reputable pay stubs for your income verification? Create a paystub easily today!
---
Frequently Asked Questions
While some lenders may offer "no income verification" auto loans, these typically come with higher interest rates and may require a larger down payment. Be cautious of potential scams and high-risk lenders.
Yes, self-employed individuals and freelancers can obtain auto loans but may need to provide additional documentation, such as bank statements or tax returns, to verify their income.
Yes, a co-signer with a verifiable income and good credit can help you secure an auto loan if your income is insufficient.
Yes, your credit score plays a significant role in determining your eligibility for an auto loan, as well as the interest rate you may be offered.
Banks typically verify income through pay stubs, tax returns, bank statements, and/or employer verification.
The income verification process can take anywhere from a few hours to a few days, depending on the lender and the documents provided.
Generally, banks require proof of income from within the last 30-60 days, but this can vary depending on the lender.
Common documents include recent pay stubs, W-2 forms, or tax returns. Freelancers may need to provide 1099 forms or bank statements.
Some lenders may accept alternative forms of income verification, such as a letter from an employer or a co-signer with verifiable income. However, this may vary among lenders.
Banks verify income to ensure the borrower can afford the loan and make monthly payments, reducing the risk of default.
Create Your Paystub in 2 minutes