What You Need to Know About States With No Income Tax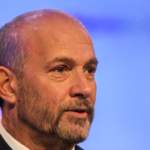 By
James Wilson
Jul. 17, 2019
Of 50 US states, there are 7 states with no income tax. If you currently live in a state that takes a substantial cut of your pay for income tax, moving to one of these other seven states may seem like a tempting option. That said, as the old saying goes, "you get what you pay for." While there are certainly benefits to having higher take-home pay, not paying any income tax leads to other costs.
Here's how to determine which option is best for your finances.
Also read: What Qualifies As Proof Of Income?
No Income Tax Creates A Pro-Growth Atmosphere
One of the main proponents for no income tax states is the ability to attract young employees who will promote growth. Since many young people carry serious amounts of student loan debt, the prospect of not having to give up another chunk of their pay can be enticing.
You, Will, Pay More In Other Taxes
Unfortunately, while states without an income tax may not take money out of your paycheck, they do collect taxes in other ways. For example, many states with lower income tax rates charge higher rates for sales taxes, gasoline taxes, or property taxes. These additional taxes can raise living costs above the savings gained from no sales tax.
Also read: Mandatory Deductions From Your Paycheck
What's Better For The Poor?
One of the benefits of income taxes is that they are considered a "progressive" tax. This is because individuals who make more money pay a larger percentage of their wealth in taxes than people who make less money. In this way, the income tax is a major way to redistribute income. By contrast, sales taxes are considered "regressive," because consumers pay the same amount no matter how much money they make.
As a result, poorer people will pay a higher percentage of their income in taxes than richer people. So, while a no income tax state might be better for a wealthy person, a person with a lower income might do better elsewhere.
Handling Income Earned In Other States
If you live in one state and work in another state, this will affect the way you report your income. So, if you live in a state with income tax but earn income in a state without income tax, you will still have to report this income in your home state. Likewise, if you live in a state without income tax, you will pay income tax if you work in a state with income tax.
Keep this in mind before you take a job across state lines. Working in another state could result in paying extra taxes, which may make any extra pay you're earning not worth it in the long run.
Handling Pay Stubs In States With No Income Tax
With these tips in mind, you can choose if you want to live in a state with income tax. Whether you live in one of the states with no income tax or not, you will still need paystubs for reporting your income for federal tax purposes. Let's get you started and help you create paystubs with the paystub maker in minutes!
Create Your Paystub in 2 minutes