How To Write a Business Proposal - The Full Guide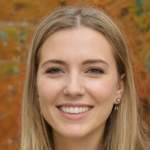 By
Samantha Clark
Jan. 02, 2023
Writing a business proposal might feel like a daunting task- especially if you are new to the business world- but it is actually a very simple process that can be broken down into several easy steps. If you are looking to write your very own business proposal, then this article will help you get started!
As well as that, we are also going to have a look at the concept of the business proposal in general and how they work.
That being said, let's get started.
Also read: What Tools Can You Use to Streamline Your Business Operations?
What is a Business Proposal?
The term 'business proposal' has been around for many years now. It was originally used by businesses to describe their plans for future growth. However, nowadays, it is more commonly used when describing an idea or plan for a new venture.
A business proposal is essentially a document that describes what you want to do and why you want to do it. It should provide enough information about your business so that someone else can understand exactly what you are planning on doing and why you think it would be successful. This way, potential investors can see whether, or not, they want to invest in your company.
Business proposals come in all shapes and sizes. Some are quite long, while others are much shorter. The main thing to remember is that whatever size you choose, there must be plenty of detail included within. You need to make sure that everything is clear and concise. That being said, aim for somewhere in the middle when it comes to length. Too long and people won't read it; too short, and it won't give them any real insight.
Also read: How to Create an Employee Compensation Plan that is Effective
Business Proposals: How Do They Work?
A business proposal is basically a marketing tool. In other words, it is designed to attract attention and interest. When writing one, you need to ensure that you focus on providing details that will convince people that your product/service is worth investing in. These details could include things such as:
What problem does your product solve?

Why is your product better than its competitors?

Who is your target audience?

What makes your product unique?

What benefits will your customers receive?

How will you manage any risks associated with your product?
Writing a business proposal isn't always easy, though. There are certain aspects of the business proposal that need to be taken into consideration before starting. For example, you need to consider the following questions:
Is your business idea original?

Will your business succeed?

Are you confident that your ideas will work?

Can you afford to start up?

Have you done your research?
If you answered yes to these questions, then you are ready to go ahead and write your first business proposal. Otherwise, you may want to reconsider your idea before spending some more time thinking about these questions before writing a business proposal.
Also read: Digital Marketing Trends To Take Advantage Of In 2022
How To Write Your Business Proposal
Now that we have looked at what a business proposal is and how it works, let's now take a look at how to go about writing your proposal.
Step 1 – Choose a Format
When deciding which format you want to use, you need to decide whether you want to create a traditional business proposal or a digital version. Both formats offer different advantages depending on what kind of project you are working on. If you are looking to get funding for a new venture, then you might want to consider creating a traditional business proposal. This type of proposal is usually written using paper and includes lots of text. It also needs to be printed out and sent to potential investors.
Digital versions of business proposals are becoming increasingly popular. Instead of writing a traditional business proposal, you can simply create a digital version online. This means that you don't need to print out a physical copy of your proposal. However, this doesn't mean that you should forget about the importance of making sure that your proposal looks professional. You still need to make sure that it contains enough information so that investors can see exactly why they should invest their money in your company.
Also read: What is MLM?
Step 2 – Decide On A Title And An Abstract
The title of your proposal is very important. It needs to be catchy and interesting. Make sure that it attracts the attention of the reader. The abstract is another vital part of your business proposal. This section provides an overview of the main points of your proposal. It explains briefly what the proposal is all about.
Step 3 – Describe Your Product Or Service
The next step is to describe your product or service. Here, you need to explain what your product or service actually does. You also need to provide details regarding the features of your product or service. Investors like to know as much detail as possible when investing in a new venture. They want to feel comfortable knowing that they are buying something that has been thoroughly researched.
Also read: How To Make Business Cards
Step 4 – Explain How Your Company Works
Next, you need to explain how your company operates. This is where you need to give details regarding your management structure. You need to explain who is responsible for running the day-to-day operations of your company. You also need to mention any relevant qualifications that each member of staff holds.
Step 5 – Summarize Your Financials
Finally, you need to summarize your financial situation. In other words, you need to explain why you think that you will succeed financially. You need to include some information regarding your sales history and revenue projections. You also need to show how much money you currently spend on marketing activities.
Step 6- Feedback From Potential Clients
Once you have finished writing your business proposal, you need to ask yourself if there are any areas that could be improved. For example, do you think that the length of your proposal is too long? Is there anything that could be cut from your proposal without affecting its overall quality? Feedback is a crucial element when considering these sorts of questions. You can always ask friends and family for feedback regarding your business proposal.
Alternatively, you can look at similar business proposals on the internet. By doing this, you will get a better idea of what works well with potential clients and what doesn't work.
Step 7- Submitting Your Proposal
Once you have completed these steps, you can submit your proposal. Make sure that you proofread your proposal thoroughly before submitting it. Once you have done this, you can send your proposal to potential clients either online or via more traditional methods such as via post.
If you are sending your proposal via email, you may want to attach a cover letter. This way, your client will know exactly what your proposal is all about. When you send your proposal by post, you can use a simple envelope. However, make sure that you write 'business proposal' clearly on the front of the envelope.
​​​​​​​
Final Thoughts
Remember that there is no right way to write a business proposal. What matters most is that you put yourself into the shoes of the investor and try to understand their position whilst also appealing to them in terms of business sense.
Writing a good business plan is one of the most critical parts of starting up a business. If you do not have a well-written business plan, then you may find yourself struggling to get funding from potential investors.
Hopefully, our guide has helped you on your way when it comes to writing a business proposal and also helped you feel more confident about doing so!
Having reliable pay stubs that are generated for you easily time and time again is essential for operating a successful payroll within your business.
Create Your Paystub in 2 minutes