What is MLM? - The Full Guide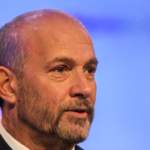 By
James Wilson
Mar. 29, 2022
MLMs have been around since before most of us were born, and they're generally considered to be a blight on the world. They're often seen as a great way of suckering money out of people by the people highest up in them - but part of this great confidence trick is convincing people lower down the chain that they're owning their own business, and part of a fantastic network of entrepreneurs.
In truth, they're a great way to waste part of your life, lighten your wallet, and really annoy the people around you. But what exactly is an MLM, and why should you avoid them? Read on to find out!
Also read: What are the most easy business processes to automate right now?
What Does MLM Stand For?
MLM is an initialism of the phrase "Multi-Level Marketing". This means that there are multiple tiers of the business, each one designed to take profits from later tiers.
How Does an MLM Scheme Work?
In order to take a look at what an MLM is, let's try to understand how an MLM works.
Let's say that a friend approaches you with a business opportunity. They've been selling a product for a while, and now they're offering you the opportunity to get involved in their business venture. All you have to do is invest your money, and put in hard work - just like you would with any other business - and you'll reap the rewards!
When put like that, it of course sounds like a business no different from any other. After all, very little can be started or achieved in this world without capital and hard work - so this doesn't seem different in that regard.
So, all you have to do is buy the product (but at a discounted rate, of course - you've gotta make your money, after all!), and then sell it on! You'll be running your own business, responsible for your own success - and what's more, you can also get to recruit some others into the business, and make a little bit of passive income from them! Anyone who you sign up to sell this product alongside you will result in more money coming your way, alongside whatever sales you make.
There are plenty of "businesses" that run this way, and while to someone who's new to the idea of Multi-Level Marketing, they might seem to be all above board and normal, they're usually far from that. All of the above might sound good at first- but when you look at the details, things start to get a whole lot more messy.
It's obvious that the real way that you'd want to make money in one of these businesses is by recruiting other people to do the selling for you. That's where the real money is, for a start - 10 people you recruit can sell a hell of a lot more than you can in one day, and as they'll be doing the work for you, you get to relax a bit. Selling a product can only take you so far, as there's only so many hours in the day for you to sell - but selling the right to sell the same product to others means that you can have people working to make you money for far more hours in the day than you could alone!
But then - how did you get into the business in the first place? You didn't apply for the job, or pass an interview, or complete a trial period. Someone sold you the opportunity to get in. You bought the product in advance, or bought the right to sell the product, or the right to sell the right to sell the product…
These "businesses" are designed entirely so that each tier makes money from the tier below it. In fact, it's the main source of income for each tier. Each tier must logically be smaller than the next one, or the whole thing couldn't make any money for anybody.
So, let's say that your friend is the tier above you in this company. They might well sell a product (let's say knives, in this instance), but what they're really selling (and what they sold to you) is the right to sell involvement in this company to others.
How did they get involved in the company? The same way that you did. Somebody recruited them. You sell knives, and your friend gets some of the money from your sales. Your friend sells knives, and the person in the tier above him who recruited them gets some of your friends' money. And when you sell knives, some of the money that you make for your friend trickles up to the tier above him…and so on, and so forth, until we reach the top tier.
What is the top tier selling in this situation? Well, it sure isn't knives! They're selling you the right to sell others on this business. This is, because, the fact is you were never going to make money selling knives anyway. You've been sold on the idea of owning your own business, but now your business is selling the right to own a business, not selling knives.
Also read: What Tools Can You Use to Streamline Your Business Operations?
Are MLM Schemes Scams?
Frankly, yes. There are a few key points that explain this further.
First of all, nobody gets a job by buying it. That's not how jobs work. A job is where you do some work, and someone pays you for the work. When you buy a product, you're a customer. The person who sells you the product couldn't care less about what you do after that, as they've gotten your money already! You've already paid!
There are some things that you have to buy for work, of course. That's often unavoidable. However, a salesman or saleswoman doesn't buy product. Ever. If the product was any good, you wouldn't need to buy it. Any company that tells you their product is a great seller, but makes you buy it from them to then sell later - well, they're right in one way. Their product is selling amazingly well to people like you!
Shops and stores will often be able to buy on consignment - they pay for the goods when they've made the money from selling them. This will never happen with one of these schemes - because the people in the highest tiers don't have, or even need confidence in the product. Whether it sells or not is irrelevant once they've got their money.
If you can make more money selling the right to enter this business, than you can selling the product, then it's a total scam. No question about it. Because the buck has to stop somewhere - the losers are the last ones to join the scheme before it all falls apart. The trick is to get out before it collapses, as you don't want to be left holding the hot potato.
Real businesses will interview you, and see if you're a good fit for their team. An MLM scam artist will try their best to convince you of how good this "opportunity" is. They're trying to actively sell this deal to you - because the more people they can take money off, the better. You're not a potential employee to them, nor a potential colleague. You're not even a customer. You're a mark. A victim.
Can you imagine any other job where you'd fill in an application, make a CV, attend an interview, have to prove yourself to the interviewer - and then they ask you for $500 before you can start? It's a laughable idea.
If their product is so good - why do you need to knock on people's doors to sell it? Why aren't the people behind it running their own stores? Why do they need to organize meetings and recruitment drives to get people on board - and why do they need people to give them money in order to be an employee? Why are these supposedly miraculous products never available ANYWHERE ELSE but in the hands of these supposedly benevolent representatives?
Really, the entire thing falls down once you start looking at it critically. And, of course, one of the chief ways of making money from people in these scams is to make sure that people don't look at things critically at all. Anytime you're expected to put reason and rational thinking aside, someone is trying to get one over on you.
Also read: How to Create an Employee Compensation Plan that is Effective
What's The Difference Between an MLM & a Pyramid Scheme?
Aside from legal minutiae and technicalities - there's no difference. They're both scams, they operate in largely the same way, and the aim of them is the same - they exist solely to funnel money in one direction. Away from you.
Any other answer to this question is just beating around the bush, and doing you a disservice.
Also read: Use A Customised Invoice For Your Business
Conclusion
MLMs are sadly extremely prevalent even today, and it looks like grifts like these are going to remain with us. Hopefully you'll be a little better at spotting an MLM now, and will be able to spot these scams a little more easily - and maybe help others to avoid them too!
Our pay stub generator makes life easier for those who no longer have access to old pay stubs.

Also read: 5 Ways To Keep Track Of Your Businesses Income And Expenses
Create Your Paystub in 2 minutes