How to Open a Business Bank Account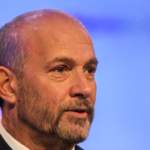 By
James Wilson
Jul. 22, 2022
A business bank account is an important part of any small business's financial system. It allows you to keep track of your money, pay bills and make purchases while also having access to the funds when needed.
However, opening a business bank account can be challenging for many businesses. This article will help guide you through the process of opening a business bank account.
What is a Business Bank Account?
Business accounts are designed specifically for companies with fewer than 100 employees. They provide you with several benefits that other types of checking or savings accounts don't offer. These include:
Business Checking Accounts
These are ideal for small-business owners who need to monitor their finances on a daily basis. You can deposit checks from customers into this type of account, as well as write checks against it.
Business Savings Accounts
These allow you to save money in interest-bearing accounts that earn higher rates than regular savings accounts.
Business CD Accounts
CDs (certificates of deposits) are great for long-term investments like real estate, stocks, and bonds. With a business CD, you can borrow up to $100,000 at one time.
Business Online Banking
You can use online banking to check balances, transfer money between different accounts and even make bill payments.
Business Loans
If you have a good credit score, you may qualify for a loan. The amount of the loan depends on how much money you want to invest in your company.
What Are the Business Bank Account Types?
If you want to open a business bank account, there are two main options:
Traditional banks

Credit unions
Which one should I choose?
There are pros and cons to both choices. Traditional banks tend to offer more flexible services, but they often charge higher annual fees.
On the other hand, credit unions typically offer lower fees, but they aren't always able to offer all the same services.
In addition, some states require that certain types of businesses use only credit unions. To find out if your state requires this, visit the National Credit Union Administration (NCUA) website.
How Do I Choose the Right Type of Business Bank Account for My Business?
When choosing between a traditional bank and a credit union for your business, consider these factors:
Fees
Fees can vary greatly depending on which type of account you choose. Check with each institution to see what kind of fees they charge.
Location
Depending on where you plan to do business, you might need to decide whether you prefer a location near your office or near your clients.
Account Types
Many banks offer multiple types of accounts, including business checking, business savings, business CD, business loan and others. Make sure you understand the differences among them before signing up.
Interest Rates
Interest rates offered by different institutions can vary widely. Look for the lowest rate possible.
Accessibility
While most banks are accessible 24/7, some credit unions close during evenings and weekends. Find one that works for you.
Security
Every bank is required to comply with federal regulations regarding security, such as keeping customer information secure and limiting access to sensitive data.
However, not every credit union does the same thing. Be sure to check with your local credit union to make sure it complies with any laws or regulations in your area.
Also read: How to Value a Business
How to Open a Business Bank Account
To open a business bank account:
Step 1: Apply Online
Visit the bank's website to apply for an account. You'll need to provide personal information like name, address, Social Security number and driver's license number.
You also need to provide information about your business, such as its purpose, ownership structure and financial goals.
Step 2: Get Approved
Once you've submitted your application, the bank will review your request and determine whether you meet their criteria. They may ask for additional documents, like proof of insurance, tax returns and business licenses.
Step 3: Deposit Funds
Once you're approved, deposit money into your business bank account. Some banks allow you to transfer funds from another account, while others require you to send checks or wire payments.
Step 4: Use Your New Account
Use your new business bank account just like you would any other account. Pay bills, write checks and manage your cash flow.
Also read: Marketing in Business
Why Should I Open a Business Bank Account?
There are several reasons why you should open a business bank account. One reason is convenience. When you use a debit card at the grocery store, you don't have to worry about carrying around large amounts of cash.
Another advantage is safety. A business checking account allows you to monitor transactions using online banking tools. If something suspicious happens, you'll know right away.
Finally, having a business bank account makes it easier to track expenses. As long as you're paying bills electronically, you can easily see what's going on with your finances.
What Kind of Business Can Use a Business Checking Account?
You can use a business checking account for almost any type of business. However, there are certain restrictions. For example, if you plan to accept payments via PayPal, you must use a merchant account instead of a standard checking account.
Also read: How To Advertise Your Business?
How Do I Choose a Business Checking Account?
You can choose between two different types of business checking accounts: traditional and virtual.
Traditional checking accounts require a physical branch location. Virtual checking accounts work just like regular checking accounts but aren't tied to a specific branch.
Traditional Checking Accounts
When you apply for a traditional checking account, you'll need to visit a branch office. The process involves filling out paperwork and providing personal information.
Once you've completed all the required forms, you'll get an application form that you fill out and return to the branch. After reviewing your application, the bank will decide whether, or not, to approve your request.
Virtual Checking Accounts
With a virtual checking account, you can conduct most of your banking activities without ever visiting a physical branch. You can still make payments online, transfer money between your business and personal accounts, and view your transaction history.
The main difference between a traditional checking account and a virtual one is that you must be physically located within the same state as the bank. This means that if you live in California, you can only open a virtual checking account with a California-based bank.
Also read: How To Make Business Cards
Which Type is Best for My Business?
The best type of checking account depends on your needs. If you want to keep your financial records private, then a virtual account may be better suited to your situation.
On the other hand, if you prefer to do business from home, then a traditional checking account might be more convenient.
Also read: What Is A Retainer?
Final Thoughts
Opening a business bank account isn't difficult. In fact, many banks offer free training programs so that new customers can learn how to manage their accounts.
If you'd like to start managing your own business finances, contact your local bank today. They can help you find the perfect solution to opening a bank account suitable for your business.
When having a business it is important to have all our your finances in order, especially if you have employees. Having a healthy streamline way to produce paystubs will help with this immensely. Our pay stub generator is a fantastic tool for producing pay stubs for all.
---
Frequently Asked Questions
Yes, there may be fees for monthly maintenance, transactions, ATM usage, and other services. Compare fee structures when choosing a bank.
Yes, you can have multiple accounts for different purposes, such as operating expenses, payroll, and savings. However, be mindful of the fees and management requirements for each account.
Yes, many banks offer the option to open a business bank account online. However, you may still need to provide physical copies of required documents.
It's not recommended, as it can make accounting and tax reporting more complicated, and may not provide the same protections and benefits as a dedicated business account.
A business credit card can help build credit, provide rewards, and allow for easier expense tracking. It's not required, but can be beneficial.
Regularly review your account statements, track expenses, and use online and mobile banking tools to stay on top of your business finances.
Consider factors such as fees, transaction limits, access to credit, online and mobile banking features, and the bank's reputation for customer service.
Generally, you'll need proof of identity, proof of address, business registration documents, and your employer identification number (EIN) or tax identification number.
A business bank account is a separate financial account designed specifically for businesses to manage their transactions, expenses, and other financial aspects.
Having a business bank account helps separate personal and business finances, allows for better expense tracking, and provides a professional image for your business. It may also be a legal requirement in some jurisdictions.
Create Your Paystub in 2 minutes