What is Marketing in Business?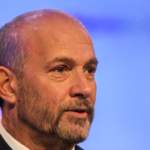 By
James Wilson
Jul. 20, 2022
Marketing is an important part of any business, and it's a very broad term that covers many different areas. It can mean everything from advertising to public relations.
In this article, we will be looking at the basics of marketing, what it means for your business and how you can use it to help grow your business.
We will also look at some of the most common types of marketing and how they work.
So let's get started!
Why Do I Need to Market My Business?
Marketing is one of those things that sounds like it should be obvious, but if you don't have someone telling people about your product or service, then no-one will know about it.
You need to make sure that potential customers are aware of your products and services so that when they are ready to buy, they find you first.
This might seem obvious, but there are plenty of businesses out there who haven't bothered with marketing because they think it doesn't matter – but it does!
Also read: 10 Must-Have Small Business Tools
How Can I Market My Business?
There are lots of ways to market your business, including:
Advertising – Advertising on TV, radio, newspapers, magazines, etc.
Publicity – Getting free publicity by giving interviews, writing articles, doing reviews, etc.
Direct Mailing – Sending letters, postcards, flyers, etc.
Telemarketing – Calling potential clients over the phone
Email Marketing – Sending emails to potential customers
Social Media Marketing – Using social media sites such as Facebook, Twitter, TikTok, LinkedIn, Google+, YouTube, Instagram, Pinterest, etc.
Website Design – Creating websites, blogs, landing pages, etc.
Search Engine Optimization (SEO) – Improving search engine rankings
Content Creation – Writing articles, creating videos, etc.
All of these are simple yet effective methods of marketing a business.
Today, one of the most popular methods is by taking advantage of social media because it can reach thousands of people if done correctly without any – or very little – money spent.
Also read: Improving Business Productivity
What Is Social Media Marketing?
Social media marketing is when you create a website or blog that allows users to share information online. These websites include Facebook, Twitter, LinkedIn, TikTok, YouTube, Instagram, Pinterest, and more.
You can use these sites to post links to your own site, videos, images, articles, and other useful information. Your readers can comment on your posts, which helps build relationships between you and your customers.
You can also use social media to promote your business. For example, you can post links to your website on Facebook, Twitter, and TikTok. Or, you can advertise special offers and discounts on your social media pages.
Also read: Best Business To Start With Little Money
Which Method Should I Use?
It depends on what kind of business you run. If you sell physical goods, then you probably need to advertise on television, radio, newspapers, etc.
However, if you're selling digital downloads, then you may not need to spend money on advertising. You could instead try using other methods, such as SEO, email marketing, content creation, etc.
But whatever method you choose, make sure that you're getting the best results possible.
Also read: What are the most easy business processes to automate right now?
How Much Should I Spend On Marketing?
This really depends on how big your target audience is, how well known your brand name is, and how much competition there is in your industry.
For example, if you're starting up a new business, then you'll likely need to spend quite a lot of money on marketing before you start making a profit. On the other hand, if you already have a successful business, then you'll probably only need to invest small amounts of money.
The good news is that once you've got your business off the ground, you won't need to spend as much money on marketing. So if you decide to stop spending money on marketing, you'll still have something to fall back on.
Also read: 8 Signs Your Invoicing Isn't Right
What Are Some Examples of Effective Marketing?
Here are some examples of popular forms of marketing:
TV commercials

Print ads

Posters

Flyers

Websites

Social media profiles

Blogs

Email newsletters

Direct mail

Search engine optimization
What Are the Three Ps of Marketing?
Marketing is all about reaching an audience and persuading them to buy from you. To do this, you need to use three P's:
Product
The product itself should be unique, high quality, and affordable. It needs to be easy for people to understand, so they know exactly what it does.
Price
The price of the product should be competitive with similar products that are available in stores. It also needs to be low enough so that people will want to purchase it.
Promotion
This refers to the way you get the word out about your product. You can either promote it yourself through advertising, public relations, or sales promotions, or you can hire someone else to do it for you.
If you don't market your business properly, no-one will ever find out about it. And even if they do find out about it, they might not buy anything from you.
Can I Get Free Marketing Advice?
Yes, you can. All you need to do is ask for help from a friend or family member who knows a bit about marketing. They will be able to give you tips and advice which will help you improve your marketing efforts.
You could also visit online forums where people discuss their experiences with different types of marketing.
Are There Any Downsides to Marketing?
Of course there are. Here's a list of things to consider before you launch into a marketing campaign:
Cost
It costs money to market your product or service. Make sure you know exactly how much it will cost before you begin.
If you overspend and have a small budget, then you risk putting yourself and your business into debt or financial trouble.
Time
Some forms of marketing take time to complete. This might mean that you don't actually see any benefits until later down the line.
Effort
Many forms of marketing require effort and energy. If you're short on both of those resources, then you may find yourself struggling to achieve anything.
Is Marketing Worth My Time?
Marketing takes work, but it's important to remember that it doesn't have to be hard work. In fact, many businesses have found that they've been able to increase sales by just putting in a bit of extra effort each day.
So yes, marketing is definitely worth your time. Especially if it means making more money for your business, and expanding the audience that sees your product.
Final Thoughts
When it comes to marketing, there's no one-size-fits-all solution. But if you want to grow your business successfully, then you should always keep an open mind when it comes to what works best for you.
Remember that every form of marketing has its pros and cons, so you shouldn't expect to get everything right at first. You should instead focus on learning from your mistakes and improving your strategy as you go along.
As well as marketing, pay stubs are also important. It helps employers settle any discrepancies that they discover. Employees can use their pay stub to verify that their hourly pay is correct in the case that they get a promotion or work overtime hours on a holiday.
On our website we have a tool called the paystub generator, this lets you enter your information into a form and pick the template you prefer in under two minutes.
Good luck!
---
Frequently Asked Questions
An effective marketing plan starts with setting clear objectives, defining the target audience, analyzing the competition, and creating a marketing budget. It should also include a detailed outline of the marketing tactics and strategies to be used, as well as a timeline for implementation.
A business can improve its marketing efforts by regularly analyzing the performance of its marketing strategies, staying up-to-date with industry trends, and adapting to customer preferences. Additionally, focusing on providing valuable content, engaging with customers on social media, and testing different marketing channels can help improve marketing effectiveness.
Businesses can measure the success of their marketing efforts by tracking key performance indicators (KPIs), such as website traffic, social media engagement, email open rates, conversion rates, and overall sales. This data can help identify the effectiveness of marketing strategies and guide future marketing decisions.
There are several types of marketing strategies, such as inbound marketing, outbound marketing, content marketing, social media marketing, email marketing, search engine optimization, and paid advertising, among others.
The main components of marketing include product, price, place, and promotion. These are also known as the "4 P's" of marketing. They work together to create a comprehensive marketing strategy for a business.
Marketing is the process of promoting, selling, and distributing a product or service to potential customers. It is a crucial aspect of owning a business as it helps create awareness, generate leads, and increase sales.
Marketing and sales are closely related as they both aim to increase revenue for a business. Marketing focuses on creating awareness and generating interest in a product or service, while sales focus on converting those interested prospects into paying customers.
Branding is the process of creating a unique image, name, and reputation for a business and its products or services. It is an essential aspect of marketing, as it helps differentiate a business from its competitors and creates a lasting impression on customers.
Digital marketing is the use of digital channels, such as social media, email, and search engines, to promote a business and its products or services. It helps businesses reach a larger audience, target specific demographics, and measure the effectiveness of their marketing efforts.
Marketing is essential for a business to create brand awareness, attract new customers, maintain existing customers, and ultimately increase sales and profits. It helps to establish a company's reputation and build a strong relationship with customers.
Create Your Paystub in 2 minutes