How To Advertise Your Business? - 13 Methods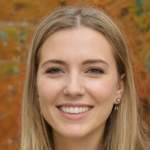 By
Samantha Clark
Jul. 19, 2022
The best way to advertise your business is by using the internet. The Internet has become a very important tool for businesses of all sizes and types. It allows you to reach out to potential customers with ease, at any time of day or night. With the right strategy in place, it can be an extremely effective marketing tool that will help grow your business.
Advertising on the web is relatively inexpensive compared to other forms of advertising such as television, radio, newspaper ads, etc. You may also find that the cost per click (CPC) for search engine optimization (SEO) is lower than traditional media. However, if you are not careful, you could end up spending more money than you need to. There are many ways to get started with SEO, but first let's look at some basic tips to keep in mind when planning your campaign:
Advertising is one of the most powerful tools available to marketers today. This article will give you some great ideas on how to use this tool effectively to promote your business online. Follow these steps to advertise your business effectively:
Also read: What Tools Can You Use to Streamline Your Business Operations?
1. Create A Website
A website is a must-have for every business. If you don't have one yet, then you should start building one immediately. In fact, you can even build a free website without having to pay anything. All you need is a domain name and hosting service. Domain names are usually purchased through a registrar like GoDaddy.com. Hosting services allow you to store files and data on their servers, so they can be accessed from anywhere.
2. Choose An Effective Keyword
Keywords are what people type into search engines to find information about your products and services. Choosing keywords that are relevant to your product is key to getting traffic to your site. For example, if you sell dog food, selecting "dog food" as a keyword would probably bring you fewer visitors than picking "best dog foods".
3. Use Search Engine Optimization
Search engine optimization (SEO), is the process of increasing the number of visits to your site by making sure that your site appears high in the results returned by search engines. SEO involves two main components: off-site and on-site. Off-site includes things like link building, which we'll talk about later. On-site means optimizing your content and design to make sure that search engines can easily understand what you're offering.
4. Build Links
Links are essentially websites that point back to yours. When someone clicks on a link, they go to another website. Some good links include those from popular news sites, blogs, forums, directories, social networks, and local listings.
Also read: How to Create an Employee Compensation Plan that is Effective
5. Use Social Media Marketing
Social media marketing is a form of internet marketing that uses various platforms including Facebook, Twitter, TikTok, LinkedIn, Pinterest, YouTube, Instagram, and others to connect with current and prospective clients. These platforms are a low-cost avenue to market your business because you only pay when people actually visit your page.
6. Pay Per Click Ads
Paid search ads appear on Google, Yahoo!, Bing, and other popular search engines. They are often displayed above or next to organic search results. Paid searches are an effective way to target customers interested in specific terms.
Also read: Digital Marketing Trends To Take Advantage Of In 2022
7. Email Marketing
Email marketing is still one of the best ways to reach potential customers. It's cheap, it's flexible, and it's highly targeted. Companies around the world send millions of emails every day. Why not join them?
8. Content Marketing
Content marketing is more than just blogging. You can create videos, e-books, white papers, infographics, and webinars to educate your prospects about your industry. Then get paid to distribute that content! Many companies offer content writing as part of their online marketing strategy.
9. Affiliate Marketing
Affiliate marketing is another great way to generate revenue. Affiliates earn commissions based on sales generated through their promotional efforts. The affiliate will typically receive 20%—30% commission on any sale they refer.
10. Direct Mail
Direct mail has been used since the beginning of time, but recently there's been a resurgence in its effectiveness. People love receiving physical items via the mail, and many people want to feel appreciated. Send out postcards, brochures, booklets, and catalogs to your list of contacts using a direct mailing company.
11. Display Advertising
Display advertising is similar to search engine optimization. Both use text-based advertisements to promote a brand. The difference is that display ads are usually shown on websites, while search engine optimization focuses on improving the ranking of a single webpage.
12. Mobile Marketing
Mobile marketing also known as m-marketing is becoming increasingly important for businesses. Since most people now own smartphones, having an app is critical. Having an app doesn't mean that you have to be a big corporation. There are plenty of small apps that focus on providing useful information to consumers.
13. Online Video Marketing
Video marketing is quickly growing as a powerful tool to engage customers and improve conversion rates. People love watching video, and they expect brands to produce high quality video content.
Also read: What is MLM?
Advertise Your Business Via TikTok
TikTok ads are arguably the best way to advertise your business, as they are inexpensive and have a large reach. You can also tailor your ads to meet your target audience. TikTok ads have been proven to bolster business at an unprecedented scale, especially if your business is related to retail. TikTok ads are undoubtedly the best social media ads that you can run, as you will be able to utilize its generous algorithm to scale your advertisements in a way that is not possible with Instagram ads.
Also read: How To Make Business Cards
Conclusion
To conclude, you can advertise your business by using online ads. You should start a website and direct traffic to your page using social media advertisements. The best form of social media advertisement is TikTok Ads or Facebook Ads as these are currently inexpensive and therefore, you will be able to scale your advertisement to a large audience whilst tailoring your ads to meet your target audience.

Having reliable pay stubs that are generated for you easily time and time again is essential for operating a successful payroll within your business.
Create Your Paystub in 2 minutes