6 Things You Need To Start a Small Business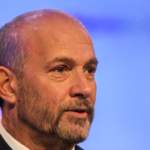 By
James Wilson
Sep. 23, 2021
Opening a small business offers several benefits — extra income, fewer hours, more executive control, and the opportunity to be your own boss. The chance to make money from home convinces many entrepreneurs that the small business approach is worth the effort. Some entrepreneurs choose to open a partnership, helping to balance the work between yourself and an associate. In other cases, you might choose to open a sole proprietorship or a single-member LLC, both options that allow you to run your company independently.
Starting a small business can be an exciting journey, but it's not always an easy one. Paperwork, taxes, and other legal requirements can make the process feel difficult and fruitless. If you're looking for clarity while opening your small business, the steps below can provide the direction you need.
1. The Right Mindset
As a small business owner, you'll make the executive decisions that drive your company toward success. Whether you want to open a vehicle repair shop or sell items on Amazon, the right small business starts with the right mindset. To steer your company in the right direction, you'll need to embrace an attitude of positivity and determination. Your company might face difficult periods or a month of unprecedented sales; no matter how your business performs, you need to find ways to retain a positive state of mind.
Your mental health is one of your most important assets as a small business owner. No matter the issues your business is facing, you'll need to learn how to appropriately manage stress. You can combat stress through exercise, music, and non-work-related habits that help foster a healthy work-life balance.
2. An Organization System
There are many ways you can organize your small business, depending on how you want your company to operate. If you plan on moving large amounts of merchandise, you'll need a warehouse system to help you store and catalog inventory. It's also important that you organize your finances in ways that help your company find success. Set aside enough money during the year that you can comfortably pay corporate taxes, ideally with the help of an accountant or dependable accounting software. Adopt a filing system that helps you easily find the financial documents you've stored.
3. A Proper Name, Structure, and Licensure
Don't underestimate the importance of a strong business name. Take your time when deciding on a name, a logo, a tagline, and any other elements that will help describe your business to unfamiliar customers. Keep branding simple and bold, and make sure that your company's name speaks to your mission and key services.
Once you've chosen a name, take steps to secure a website domain name and any corporate emails you'll need. You'll also need to register your company in your state of operations. Many states allow you to submit business registration paperwork digitally, though some still require physical paperwork submitted through the Secretary of State's office or the state-level Business Bureau.
Your company's EIN — Employer Identification Number — is a nine-digit number that you'll use when filing taxes. After you apply for your EIN and receive recognition from the IRS, you can also use this number to apply for a business bank account, hire employees, and apply for business loans. Depending on the nature of your small business, you may also need to obtain additional licenses. Consult your state's regulations if you're unsure about the permits you'll need. You might need to obtain a sales tax permit, vendor's license, health permit, or another occupational license before the state will recognize your operations as legal and valid.
4. The Right Employees
Some small businesses can function effectively with a single leader. If your small business needs efficient employees, take steps to find the right ones. Hard-working employees can take your small business to new heights. There are many ways that you can find the best talent for your small business. First, build engaging job postings and advertisements that showcase reasons why employees should join your team. Schedule at least one personal interview with each qualified candidate, to better gauge their aptitude for your company.
If you're having trouble finding applicants, recruiters can help. Trust a recruiter familiar with your industry, who can scour available talent in search of the best possible employees. You can also offer internship or referral program opportunities to broaden your applicant pool.
5. Financial Goals and Tracking Systems
Many small businesses that succeed have a firm understanding of how finances are used. By contrast, many small businesses fail because of poor money management. To give your small business the best chance for success, track financial goals to promote personal and company-wide accountability. Market projections can help take the mystery out of small business performance. With the right market projection, you can invest money in places where you know potential customers are waiting. Use accurate market projections for your industry to better understand potential returns on your efforts. Once you take the time to understand your market, you'll find yourself better prepared to navigate the opportunities, dangers, and potential returns that your industry can offer.
One of the smartest things you can do with your money is to invest in your employees. After you pay employees for their efforts, paystubs can help you further track where your money goes. Since paystub design can be a time-consuming process, many companies use qualified paystub templates to help them pay employees, contractors, and freelancers regularly.
6. A Marketing Plan
Even the best small business can fail if it doesn't account for customer acquisition. Before you open your doors or begin operations, develop a marketing strategy that will allow your company to find prospects and convert them into customers. There are a variety of ways you can market your small business to the public. Create an engaging website that showcases your small business's strategies, team members, mission, products, and contact information. Run online advertisements across search engines or social media platforms, to help introduce your small business to new eyes.
Different types of customers behave in different ways. Your marketing plan should also account for the type of customers you want to engage. Take the time to identify how your ideal customers operate — their buying habits and frequencies, the websites and social media platforms they prefer, and the causes they're passionate about. When creating marketing materials, try to parallel the language your ideal customers use. If your customers are retired, they might have enough time on their hands to read your entire blog. However, young customers typically respond better to shortened messaging and some sort of supportive image, video, or other media.
If you can align your mission and marketing with your customer's preferences, you'll have a better chance of finding success in your market. Consider supporting a cause your customers believe in, or donating a portion of your proceeds to a charity that resonates with your buyers.
---
Frequently Asked Questions
Cultivate a positive mindset by setting clear goals, staying focused and adaptable, embracing challenges, learning from mistakes, and maintaining a growth mindset
To create a budget, determine your income sources, list fixed and variable expenses, set financial goals, make adjustments to align with goals, and regularly review and update your budget
To find the right employees, clearly define job roles and requirements, use multiple channels to advertise job openings, conduct thorough interviews, and check references
Maintain a healthy work-life balance by setting boundaries, scheduling personal time, delegating tasks, avoiding overcommitment, and prioritizing self-care
Organize your assets by creating an inventory list, categorizing assets (e.g. fixed, liquid, or intangible), keeping accurate records, and implementing a management system
Common challenges include financial management, competition, hiring and retaining talent, and time management. Overcome these challenges by setting clear goals, seeking advice and resources, and continuously improving your skills and knowledge
Key financial goals include setting revenue targets, determining profit margins, forecasting cash flow, creating a budget, and managing expenses
Manage stress by setting realistic goals, delegating tasks, creating a support network, prioritizing self-care, and maintaining a healthy work-life balance
Identify business objectives, gather historical data, analyze market trends, estimate future sales, set financial goals, and regularly review and adjust forecasts
A support network can provide advice, resources, and emotional support during challenging times, helping you stay motivated and on track to achieve your goals
Create Your Paystub in 2 minutes