Can You Build a House for 50k? - A Full Guide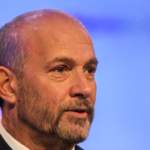 By
James Wilson
Mar. 23, 2022
The housing market is expensive, and it feels like house prices only keep rising. There are some places where house prices are significantly cheaper. For example, if you're looking at the real estate market in central New York City, the prices are going to be significantly more expensive than Albany, or Syracuse.
It is possible to build your own house to fit your needs. Materials are expensive, and there are things you need to know to build your own house, especially for $50,000. In this article, we will be answering these questions, and giving you some great advice about building your own house for $50k.
Also read: Did Your Credit Score Drop Off After Paying Off Debt?
Can you build a house for 50k?
Foremost, it is possible to build a house for $50k, but you may have to cut some corners. To build a house for this price, you will probably need to have some building experience, so you know what corners to cut.
This cost will also have to exclude the price of the land or property you are building this house on, as it is not possible to build a house and buy the land it is on for $50k, unless you want to live in a shed. Below, we will go through some things you will need to consider when building a house.
Also read: How To Find Your Net Worth
Land fees
When wanting to build a house, you will have to obtain land and permit costs. These fees are usually quite expensive, and they can often cost more than $50,000 for a large piece of land. Now, if you are wanting to build a house for $50,000, it is assumed that you will be building a small house, on a small plot. You will need a building permit if you already own the land, and this will cost between $400-$900.
Land fees are all the expenses revolved around a piece of property, as well as costs involved with changing the terrain and getting it prepared for construction. Land fees are super difficult to predict, as it really depends on the area. For example, in California, you're looking at 5x more than somewhere in rural Kentucky.
On average, the cost of land in the US depends on the purpose of the land, too. Farmland typically costs $3,000 per acre, and cropland is priced at around $4,000 per acre. This is obviously for acres, and the average house in the US is 2,500 sq. Feet, which is around six times smaller than an acre. We are not counting the price of land in our article, as it truly depends on the area, how large the land is, and what type of land you are acquiring.
Also read: How Much of My Income Should Go to Rent?
Design
Now you have acquired the land for your potential house, it is time to start thinking about the design of your future home. Some tiny houses can be built for less than $15,000, and as long as a house is habitable and has storage, you will be fine. You will probably need a house that is around 400-500 sq. Feet, as this has enough room for you to live in, and forget you're in a small house.
Most small or tiny houses are built on wheels, and you can even get 'pre-made' house structures, and most of the work will be done for you. However, if you are choosing to design your home, you may need an architect. After the architect has finished drawing up the plans, it is time to start building. Just so you know, you will need your house to have suitable foundations, as building codes require this in order for the structure to be legal.
Additionally, it is possible you may need engineering and architectural approval, otherwise you may not get the permission granted to build the house, even if you own the land. Be prepared to self finance the costs of building the house rather than having the money financed and lent, as some lenders do not love the idea of unconventional housing.
Simple small home designs are the way to go if you want to build a house for 50k, and it is important to you know you may have to sacrifice ultimate luxury for saving money. Space-saving kitchen-diners will help you save space, but just make sure you have enough storage space, so you can save on floor space. If you only require one bedroom, only build one bedroom.
You can actually build a two or three-bedroom house for $50k, so if you have a small family, this also could work. Make sure you meticulously plan out your layout, so you are certain it will all work.
Also read: How to Have Multiple Streams of Income
Building materials
Construction costs and building materials will be the most costly part of building your home, but you probably predicted this anyway. You will need an array of materials to construct your home, and it is definitely worth thinking about doing it yourself. However, make sure you have enough knowledge and experience before you try doing anything unsafe. If you are planning to build the house yourself, expect no construction costs.
As we said, you can buy pre-made modular houses and get them delivered, and this will cost you a lot less.
Below, we are going to roughly price some items you will need to build your own house for under 50k, and how much it may cost.
Foundations: $2000
Roofing: $2000
Lumber: $4,000
Walls: $5,000
Siding $1,500
Windows: $3,000
Appliances: $2,000
Plumbing: $2,000
Electricity: $1,500
Kitchen: $3,000
Bathroom: $2,500
Paint: $350
Furnishings: £3,000
Additional costs: $5,000
Total cost to build a home under 1000 sq. Foot = $36,850.
After these rough calculations, you will have almost $15,000 left for anything else, and for the costs of the land, labor, and tools. Building a house for $50k will be tight, but it is definitely possible.
Furnishings
Although we have already covered the furnishings, it is helpful to know what kind of furnishings you are going to purchase. It may be worth investing in space saving furniture, because this will help you make the most of the room that you have. Additionally, clever storage solutions would be good, too.
When buying furniture for a house, it is important to stick to your budget, but also buy quality furniture that will last you. For example, it is not worth buying a sofa for $100, as this is pretty guaranteed to break or get damaged quite soon. Instead, it is worth investing your hard earned money into a reliable futon style sofa for $1,000, as this will be sure to last you a long time, as well as saving you extra space when guests come over.
Vintage and pre-loved furniture is worth looking into, as this furniture is often a lot cheaper, and has seen years of love and care, so you know it will be trusty.
Also read: Make a Budget in Excel
Benefits of smaller houses:
You wouldn't be building a small, inexpensive house if there were no benefits. There are so many benefits of building a smaller house, and they are seriously worth considering.
Firstly, your environmental footprint and effect will be significantly smaller. Building and living in a smaller, inexpensive house, you are only living in what you need. A small home with less money put into it will have fewer lights, less space to heat, and less clutter!
A homemade house is also cheaper to live in. If you have drawn up the plans meticulously to build and live in your own house, it is clear it has its benefits, and it will probably be cheaper for you in the long run. It will be cheaper to furnish due to your budget, so less stuff will be needed. You will have known exactly what is needed for you, and how to minimize costs. At the end of the day, living in a $50k house is pretty self-explanatory - you put a small amount of money into a house that serves all of your needs, whereas others may spend $350,000 on a house that they may well outgrow.
Additionally, the cost of actually living in your $50k house will be significantly lower. There will presumably be less space, which means cheaper bills; what's not to love about cheaper bills?
Finally, it is clear that you can build your own home from scratch, or you can buy a pre-made modular home. If you were to buy one of these, they usually come unfurnished, with only the essentials (plumbing and electrical). By having one of these modular houses that are less than $50k, you have the freedom to live where you want. You can easily relocate a modular home because they are moveable.
How to save money when building your house:
You can save money on land costs by purchasing smaller lots, or getting a land lease rather than a full purchase. This means you only have to buy the space that you need, rather than a large patch of land.
You will be saving money on square footage when building your own house for $50k. Your cost per square foot is probably higher, but because it will be smaller, it is cheaper in the long run. Make sure to properly plan out the size of your home, so you can save as much money as you can.
Save money by doing a lot of the work yourself, and only use critical tradespeople for plumbing and electrical. This will genuinely save you thousands of dollars, as you will not be paying labor costs. However, you may just be exhausted by the end!
Final thoughts
Building a house for $50k is hard, but it is doable with a lot of determination and possible sleepless nights! If you budget well enough, you can spend less by doing a lot of the work yourself, and spending less on labor costs. Looking at our rough calculations, it is possible to build a small house for less than $50k, and have money left over afterwards.

Your check stubs can be a great way for you to keep track of your finances so you can easily add the figures to your spreadsheet.
---
Frequently Asked Questions
Permit and regulation requirements vary depending on your location. You'll need to check with your local building department to ensure your plans meet all necessary codes and regulations.
Yes, there are several house designs that are more affordable, such as tiny houses, container homes, and modular or prefabricated homes.
Yes, you can build a quality house for $50,000 by choosing the right materials, design, and construction methods, and by focusing on energy efficiency and durability.
Yes, financing options are available for building a $50,000 house, such as construction loans, personal loans, and government-backed loan programs. However, the specific options may vary depending on your credit and financial situation.
Yes, it is possible to build a house for $50,000, but it will require careful planning, budgeting, and potentially making some compromises on materials and size.
To keep costs low, you can choose a smaller or simpler design, use cost-effective materials, and consider doing some of the work yourself or using volunteer labor.
You can save on labor costs by doing some of the work yourself, getting friends or family to help, or working with a local trade school or community organization that offers volunteer labor.
Affordable building materials to consider include reclaimed or recycled materials, concrete blocks, steel or metal framing, and SIPs (structural insulated panels).
Factors that influence the cost of building a house include the location, size, design, materials, labor costs, and any additional features or customizations.
Resources for building a low-cost house can be found online through blogs, forums, and websites dedicated to affordable housing, as well as through local builders, architects, and community organizations.
Create Your Paystub in 2 minutes