What are the Top Multiple Streams of Income?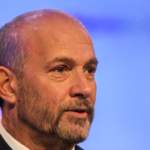 By
James Wilson
Mar. 03, 2022
Do you ever wonder why there is so little money left over at the end of the month? Everyday living can be expensive and disposable income is hard to acquire. However, you may be surprised to discover there are a plethora of ways to generate revenue that you may not have thought of.
The advancement of technology has certainly created many opportunities to develop multiple streams of income, so let's look at some in more detail.
When it's time to get started with one (or all) of these ideas - just don't forget to keep tabs on your earnings by using a pay stub generator.
Also read: 11 Best Personal Finance Books
Selling online
The possibilities right here are unlimited. You can market almost any kind of product and service that you want to. It could be a product you have developed and can produce on your own or something electronic in nature (such as software applications, DVDs, or even training videos).
You can set up a dedicated internet site for your product or service unless you have a blog or website already. Another option is to market on an affiliate basis, by offering it straight to sites and blogs connected to your services or product, or via a system such as ClickBank.
You may think that it is impossible to make as much money from selling things online as in your normal day-to-day job. This isn't necessarily true, and you should investigate options and engage in market research to identify gaps in the market or find out how much people are doing who are selling a similar product or service to you.
You can learn how to successfully sell products online as well and make them quite profitable. While it's not completely passive it's definitely easier than heading out every day and completing a 9-5.
Also read: Best Business To Start With Little Money
Real estate investing
This probably is more like a semi-passive income, considering that an investment in real estate is a fairly proactive endeavour. However, if you have an established property that you rent out you really only need to manage and get involved occasionally, and it generates a nice income whilst you concentrate on your main job.
Additionally, there are professional property consultants that can handle your buildings for you, normally charging a fee of 10% of the monthly rental price. . This professional management can make this option fairly passive but will reduce your monthly profit.
The key to successful property renting is buying smart in the first place. Not every residential or commercial property is going to supply a good return or always be an easy ride. Understanding property potential is crucial. As the old expression goes- you make your cash when you purchase!
An additional benefit of buying rental residential or commercial properties is the loan pay down. If you get a loan to buy the building, every month your tenants are settling part of the financing. When the mortgage on the residential or commercial property has actually been paid off, your capital will increase considerably, allowing your average financial investment to skyrocket right into a complete retirement program.
A few paid-off buildings could supply a nice income for your future.
Also read: 7 Tips On Starting Business During COVID-19
YouTube videos
This way of boosting income is becoming more and more popular. You can develop video clips and shoot full videos in just about any location that you like, tutorials, songs, opinions, self-help talks, comedy sketches, movie evaluations, there's really are so many options. Place them on YouTube and integrate them with Google Ads and each time you get a click you'll make some dosh, couldn't be easier.
The secret to success with you tubing is to produce engaging videos and promote the videos on social networks websites such as Facebook, Instagram, TikTok and suchlike. You also need to produce enough of them, so earnings will be generated from multiple sources. It does take work to produce videos that people want to watch, but once it's completed you can sit back and watch the earnings increase as more people watch it.
Some people have been able to quit their full-time jobs and earn a living from video creation. Research online for some inspiring stories.
Also read: 10 Ways For College Students To Make Money
Purchase a blog
Blogs are being developed every year, and sometimes original owners get rid of them. If you can get blogs with a fair amount of website traffic along with a reasonable cash flow, it can be an easy revenue source.
As mentioned earlier with YouTube videos, a lot of blog sites employ Google AdSense, which gives a regular monthly income stream based upon advertisements from them on the website.
From an economic point of view, blogs generally cost 24 times their month-to-month revenue. So if the site creates $250 a month in earnings, you can likely buy it for $3,000 or less. Simply put, a $3000 financial investment will likely make you $1,500 annually in capital.
You may also be able to buy the website for less than 2 years of revenue if the owner is keen to get rid of it. Some websites have excellent "evergreen" web content that will constantly generate revenue for years.
If you were to purchase such a website and add lots of fresh material, you might be able to increase the month-to-month income, allowing you to market the site at another time for significantly more than what you purchased it for.
Lastly, rather than getting a blog site, you may decide to produce your own blog site. Either way, it's a good way of making money.
Also read: How To Make Money Online Fast In 2021
Airbnb
Airbnb is a fairly new thing but has become extremely popular worldwide. . Airbnb enables individuals to travel all over the world and to reside in holiday accommodations that are a great deal more economical than standard resorts. They do this by staying in Airbnb accommodation that rents part of their residences to tourists. By joining Airbnb, you can utilize your home to receive visitors and earn cash from your empty rooms.
Just how much you make will make depends on the size of your house as well as location. Naturally, if your house is in an expensive city, or near to a popular resort, you will be able to charge more. It's a useful way of making money on unused rooms in your house.
Design an app
Apps can be an unbelievably financially rewarding revenue resource. Pretty much everyone has a smartphone now, and thousands of people are downloading apps every day.
Applications make individuals' lives much easier. Whether it's an application that helps people in creating good pictures for their website or social media or an application that keeps an eye on tasks, there are useful apps around for every person.
Granted, there is a lot of competition out in the digital world, but If you can create something distinct, you can make a fair bit of money. Simple and unique apps have the potential for being nice money earners.
If you're worried about your coding skills (or lack of) then don't fear, there are loads of tutorials available to help you learn. You can also enrol in a course that will give you all the information you need to start developing an app with confidence.
If you still don't feel confident, you call in the services of a developer to construct your app and bring your ideas to life. This is, of course, an expensive option, but they will probably produce a professional-looking application that will encourage people to use it, making it a worthwhile initial investment.
Sell photographs
If you're a photography enthusiast, you could use your skill to transform your hobby into a passive revenue source. Digital photography internet sites such as Shutterstock and also iStockphoto can give you a platform to sell your photos. You will agree on a sum that they will offer for each photo sold.
This way, just one photo will create a cash flow source that can be offered time and again. You just need to create an image portfolio, place it on several platforms and sit back and enjoy the cash.
Cash back rewards
There are bank cards that supply cash-back incentives from 1-5% of the quantity bought.
Benefits will offer you an opportunity to make passive income from something you would be doing anyway.
Save up reward points from cards that offer it, you'll be surprised how quickly it adds up.
Publish a book, enjoy royalties
I guess it's easy to say 'write a book' and you're right in thinking that writing a book and then getting it published takes considerable effort. However, if you are the creative type and enjoy writing, then why not have a go at writing a novel and then try to get it published.
Earning money through royalties is completely passive once the initial hard work is done. How does it work? You will receive a percentage each time a book is sold and if it becomes very popular royalties can keep going for years.
Online course creation
Every person is a specialist at something. Why not produce an online learning program about something that you love. You'll enjoy it and you will be providing a service to others.
There are a variety of ways you can create and organize your own online training course. One easy way to start is to utilize a site such as Udemy. It is an excellent way to get your web content before others for their consideration.
What do you place in your online course? There are endless ideas. You can add video clip lessons, lists for completing actions you suggest in your video lessons, small digital books as an extra to the lessons, audio files for individuals who want to learn while travelling, interviews with specialists and so on.
In fact, you can create a number of plans and prices for all budgets. . Some individuals will want everything your course offers, so you can provide an upgraded version at a higher price.

Stocks
High dividend stocks can create regular passive earning potential at a yearly price that is a lot higher than what you would expect from financial institution financial investments.
Because high dividend stocks are just that, you will always be able to take advantage of capital appreciation.
In that means, you can make easy revenue from sources, capital gains and dividends.
You will certainly need a brokerage firm account to buy these stocks and research them in detail.
Making money passively is a good way to boost income and then use it to enjoy the finer things in life.
---
Frequently Asked Questions
While it's possible, it's generally advised to maintain a balance of active and passive income sources to ensure financial stability and security in the long run.
Yes, many hobbies can be transformed into income-generating opportunities, such as selling crafted items, offering photography services, or monetizing a blog or YouTube channel.
Start by identifying your skills, interests, and resources; then, explore income-generating opportunities such as investing, side hustles, or starting a small business.
Consider factors such as the required investment, skills needed, potential returns, and the level of involvement needed to maintain the income stream.
The time required varies depending on the chosen income stream, initial investment, and your level of involvement. Some streams may take months or even years to establish.
This depends on your financial situation, risk tolerance, and the expected return on investment. Start small and gradually increase your investments as you become more comfortable.
Multiple streams of income refer to having earnings from various sources, which may be active or passive, to increase financial security and diversify risks.
Examples of passive income include rental properties, royalties from creative works, dividend income from stocks, and interest from bonds or savings accounts.
Passive income refers to earnings that require little to no effort to maintain and usually result from investments, royalties, or residual income from past work.
Having multiple income streams can provide financial stability, reduce dependency on a single source, and create opportunities to grow wealth over time.
Create Your Paystub in 2 minutes