Free Excel Bookkeeping Templates - Full Guide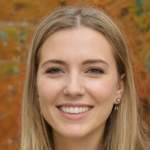 By
Samantha Clark
Sep. 29, 2022
Excel is a beneficial program that allows you to make your own spreadsheets for whatever you may need them for. It is one of the most valuable programs to people who specialize in bookkeeping.
Excel is a paid for service, although there is also an online version that is free. It is up to you which one you opt for, although the free version may include more basic functions without the advanced settings that the paid alternative comes with.
However, when using Excel for bookkeeping, it can take a long time to create your own template - especially if you want to input a lot of information into one spreadsheet. This is where templates come in.
Small businesses can benefit from free bookkeeping templates for Excel until they can afford a professional bookkeeping software. Some businesses don't even bother with the latter as they like excel templates so much!
Today we're looking at 11 different templates to use while bookkeeping on Excel. Did we mention that they're all free?
Also read: Can You Build a House for 50k?
First up we have Excel Cash Book, which is the most popular bookkeeping template that we have found. It is incredibly easy to use, and once you have downloaded this software you will be able to track your ingoings and outgoings with ease. Keep control of all of your day to day expenses with this template!
The customization is great with this template, with the ability to add or remove columns and rows. This works well as there are a lot of columns and rows that come with this template, and it can be quite overwhelming if you don't need them all.
The balances are automatically calculated within this template, meaning that you don't have to do anything. All you need to do is enter the correct numbers and the template will do the rest. Overall, this is an excellent template for beginners and experienced business owners alike.
Also read: How Much Does One Person Spend on Groceries a Month?
As a business owner, it is incredibly important that you keep an eye on your stock so that you can track all purchases sold as well as how much stock you currently have, its prices, and the values for each stock.
This report will automatically update for you so you can see all of the totals quickly in one list. You'll also be able to see the correct stock quantities as and when sales are being made, so it saves you a lot of time having to count your inventory every night.
If you need to incorporate sales invoices into your bookkeeping as well, this is the template for you. Excel itself offers a number of good templates to use for sales invoices, and you can find these by going:
File > New, type Invoice into the search bar. Now a number of templates will appear suitable for what you need. This is where you can find almost every other kind of template you need, so if you're ever in need of another Excel template - you know where to find them!
If you're still struggling to find a good sales invoice for your needs, however, here is one that you can use for almost all sales invoices that you have. The good thing about sales invoices is that they're universal!
Also read: Do You List Credit Cards on the Loan Application?
Receipt templates are also important in business as you will need to be sending out many receipts to your customers. Receipts are often given out for things concerning rent and things surrounding it, but you can also use them for other purposes too.
This template comes in two options - with a gray border, to make it look more aesthetically pleasing, or without the border, which will save you ink for your printer.
Next up is a bookkeeping template that can be used to track income and expenses from a credit card. This is a more niche bookkeeping template than the one that we've looked at above, but many people still find this to be a beneficial template for their needs.
Also read: Make Money While In College
Business owners will send out a lot of invoices over the course of a year, but what about the invoices you get for things that you have bought? If suppliers are sending your invoices, then it might be helpful to use this accounts payable ledger template.
Bear in mind, though, that this only needs to be used if you have not paid a supplier straight away for their invoice. If you make your payments on time and in full, then this template might not be of use to you.
A state of account document is what you will be sending to your customers at the end of each month. This template can keep track of all of the invoices that you have given each customer throughout the month so that you all have this information in one place.
The state of account form lets the customer know exactly how much money they owe you, as well as how many invoices they should have from you. This makes it easier for everyone, should they have lost an invoice, for you to send a replacement out.
This type of statement is one of the best and most effective ways of gently reminding your customers of the money they owe you. It also shows that you were on top of your invoices and sent them out on time every month.
Also read: What Does A Controller Do?
A cash flow statement can be helpful to you if you need to keep on top of your payments as money is coming into the business. This is particularly beneficial to new businesses who are tight on cash and need to wait for the next sale to come in before paying off an invoice.
This template updates to the correct information everyday, so you can always see what your current cash flow situation looks like.
You can also add in bills and the date that they need to be paid by, your daily bank balance, and the business income. With this information the template will then help you to calculate how much money you have available to help pay your invoices.
This template will help you to prioritize your payments so that the most important bills are the ones that are paid first, such as employee wages.
This template is similar to the Excel Cash Book that we looked at first, but it also includes a sales tax feature as well as being able to track two bank accounts and one credit card. This gives you the freedom to be able to track multiple different accounts without using separate spreadsheets for each one.
This template for Excel comes with two tabs that you can use - one for your petty cash log, and the other for the slip, which can be printed to keep a hard copy of your records. The log shows the businesses cash in and out, so you have a record of every purchase.
We would recommend printing a number of petty cash slips out and keeping them somewhere near the cash box so that any employer with access to petty cash can take one and fill it out when they use the cash. This ensures that you know exactly where your petty cash is going.
Next up, this spreadsheet can be used for recording all of the invoices that you send out to a customer who also has an account with the business. It's good for keeping track of payments and also has a column for customer excuses if you have to call them about an overdue payment.
Summary
We hope that you have found this article useful, and that you feel ready to start bookkeeping on Excel! These templates are all excellent for businesses, and you'll benefit from the majority of them. Customize them to how your business needs them and enjoy an easier, more efficient job!
A free paystub generator is a great, affordable way to create custom paystubs.
Create Your Paystub in 2 minutes