How To Make Money While In College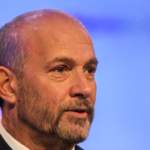 By
James Wilson
Apr. 01, 2022
College is something that a lot of us recognize is very important in life. If we want to advance our education, our career and our financial prospects, we should go to college and work hard for our degree.
The problem with college is, unless you're lucky enough to be bankrolled by somebody - chances are you're going to be struggling with your finances. Between food, books and parties - and sometimes your college tuition - you'll find yourself down to your last ten bucks before you know it.
So, what's the solution? How do we stop ourselves from starving to death? How can we keep going to parties and keep buying essential books?
You'll need to make some money at college.
In this guide, we'll give you some great tips on how you can make money at college and keep your head above water.
Also read: 10 Ways For College Students To Make Money
Part-Time Employment
Okay, so this is probably the most common and easiest way to make some money on the side while you study. A lot of part time jobs are tailored specifically for college students, so the working hours and days can fit around your studies.
Many campuses have their own college stores, diners and bars - all of which students can apply for jobs at.
What you'll have to remember though is that competition for these jobs will be extremely high. Not only do thousands of students frequent these areas and see the job vacancy, but as it is on campus, plenty of students will be applying for jobs here as it is convenient.
So, if you're looking to apply for this sort of job, you'll need to get there early. In fact, it's a good idea to visit these places before you even enroll at college officially and try to apply before your first day. The earlier you apply, the better the chances are of employment.
Aside from this, there are often many part time jobs available in the local areas at supermarkets, coffee shops, bars, restaurants and stores. Your college will often have a job board that will advertise these roles and encourage you to apply.
If you own a car at college, it's a very good idea to consider becoming a delivery driver, an Uber driver or maybe a cab driver. These roles are often highly flexible, so you can keep studying and partying whilst earning some cash.
Don't want to work on a Wednesday? No problem - switch your shifts!
Colleges will have many job opportunities around, so keep an eye out and ask around. Be aware though that the jobs will go quickly!
Also read: 11 Best Personal Finance Books
Start Your Own Website
Websites and blogs have the ability to make money through monetization. In order for this to work successfully, you'll need to get plenty of traffic to your site - so, you'll need to have interesting content.
If you sign up for a web hosting service, you will have to pay a little out per month - but it will make the website look much more professional and allow you a better web domain name.
To make money, all you'll need to do is reach out to advertisers to use your space. They'll pay you accordingly depending on your average traffic. So, the important thing to do here is create the best content that people will visit.
If your college is big on football or basketball, consider creating a college site specifically for the league or for your college teams. Perhaps create a blog that gives reviews or opinions on issues around the college.
Your college community will be your general target audience, so you'll have to think about things that matter to them.
It's wise to link this with social media pages and a Vlog via YouTube. YouTube can also be monetized so you in theory, can get double the pay day!
Also read: Top 8 Best Ways To Make Money From Home
Freelancing
Freelancing is a great way to earn money on your own terms. Choose how much you want to work and how much you need to earn. Got something planned in the next couple of months? Work some more!
Freelancing roles involve you working for prospective clients. For example, freelancing photography or freelance writing. You will pitch an idea to a client and if they accept, they'll offer you a specific amount of pay.
The more you do this, the contacts will grow and you'll likely get more work and more clients. It's not simple to start out as you'll likely need to work for a small amount of money due to inexperience, but if you can market yourself well, you'll have a better chance of success.
Use sites like Fiverr, Twitter, job boards and other freelancing websites to search for opportunities and showcase your skills and portfolio.
Virtual Assistance Work
Virtual assistants can work from anywhere with an internet connection and a headset. Effectively, virtual assistants will use emails, live chat and calls to help people with things like tech support or answering questions.
Search online for VA work and how to get set up in the world!
Also read: 12 Best Finance Podcasts For Your Savings
Entrepreneurship
Want to be the next Mark Zuckerberg? Consider making money at college by starting your own business.
There are so many opportunities for you to make money by working for yourself. You can consider designing and selling t-shirts, which is fantastic while on a college campus - due to inside jokes and college-specific topics.
You could decide to design your own app. If you, or someone you know, is very tech savvy - you could get into the tech industry by developing an app that currently doesn't exist or one that improves on current apps.
Maybe you're a fantastic cook? If you can use a kitchen somewhere, consider making your signature dish or treats and giving them out for free around college until they're out there - then sell them for a couple of bucks a piece!
Sell Your Stuff
Have you got a ton of old CDs, tapes, DVDs, Blu Rays, video games? They can be worth money if you're not using them!
Why crowd up your place when you can get some cash for your stuff right now. Of course, this isn't sustainable, so you'll need to only do this as an in-between idea.
Also read: Freelancing As A College Student
Do Specialist Work
There are jobs out there that are often flexible but they only apply to certain people with a particular set of skills. If you're an incredibly fast typer - you can work as a transcriber and choose your own work and get paid for it.
Maybe you speak another, or many other languages. This can be a gold mine because people always look for translators and the pay can be massive.
Take Part In Competitions
Many competitions have money-making opportunities. This could be sports, bar games, local competitions or quizzes. You could even go on a TV quiz show!
This can be a quick way to make a lot of money, but you'll need to be lucky, very smart or very good at your game!
Surveys
Online surveys are always looking for participants and they pay upwards from $5 per survey. This isn't a lot, but if you're a quick survey participant - you can make at least 50 bucks a day.
Summary
There are so many ways to make money at college, but you'll need to be smart about your options and do something that fits around your schedule. Remember, the important part of college is to study and get your degree.

You may be a freelancer, but, come tax time, you still have to provide proof of your income to the federal government. There are still ways to report your income, such as creating your own pay stubs or your own 1099 form.
Create Your Paystub in 2 minutes