16 Best Productivity Apps in 2021 (For iOS, iPad & Mac)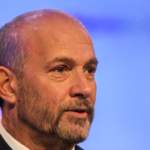 By
James Wilson
Jun. 02, 2021
Productivity has become a new buzzword these days and everyone is looking for efficient ways to be productive and focused. If you're also on the lookout to get more productive or fix your procrastination habits then we've got good news for you. There are thousands of best productivity apps that help you become more organized, distraction-free, and successful in your work or school life.
Whether you're working individually as a freelancer, student, or have a big team to manage, the best productivity apps make work easier and efficient. Certain productivity tools help you perform well in your work life by improving your focus, efficiency, and scheduling your daily tasks. These tools are mainly about project management and how to collaborate between different working teams. So, individuals can either work from the office or the comfort of their home without losing contact with the team.
However, with thousands of the best productivity apps for managing your daily tasks or file storage, it is time-consuming to decide which app would work for you. That is why we have come up with a detailed guide to provide some of the best productivity apps that you can use at work, college or business. You can download these best productivity apps on your iOS device any time, even right now.
Also read: What are the most easy business processes to automate right now?
Best Productivity Apps for iPad
Here are the best productivity apps for iPad that you can install and fix your daily tasks.
Notion is an application that provides an all-in-one workspace where you can take notes, get organized and manage projects. It is one of the best productivity apps for iPad and people who love notes, organization, clean and crisp design love this app. You can enjoy the freedom and flexibility to schedule your company's data management.
It is the best note-taking app and offers much more than a Notepad or To-Do list tool. Notion offers ease of use to help you write, take notes and organize your documents. You can easily edit text, add new elements such as titles and checkboxes.
With this super helpful tool, internal documentation, team organization, and knowledge-sharing have become fun and exciting.
If you are a small team and do not want to use hundreds of different heavy products, then Notion is the best productivity app for you.
Notion is available to download on macOS, Apple devices, Windows, and Android.
The name may sound familiar to you, especially if you are very active 'socially'. Snapchat was the first social media to incentivize their users for connecting with their friends every day (or maintaining a streak, as they like to call it.).
After introducing the feature, Snapchat streaks became very popular among Gen Z & Millennials. Chances are if you're from that age group and find maintaining a streak easier to do than do meaningful tasks like completing your assignment or working on your side project, give the Streaks app a try.
A fan of sticky notes but don't like the 'messiness' of it on your wall? Say hello to your new potential best friend, Trello, which is basically a blank board filled with lists of sticky notes called cards. Tasks can be assigned in these cards along with due date, relevant files, comments, reminders etc.
Trello is one of my personal favourite business productivity simply due to it's intuitive design which comes with a non-steep learning curve. What makes Trello great is it's designed for everyone in mind i.e.: small business owners, entrepreneurs, freelancers, students etc.
Kindle App on iPad and iOS is one powerful app for book lovers. Even if you do not have a physical Kindle you can enjoy any e-book by downloading Kindle App on your iPad. With its crisp design and versatile features, Kindle gives its users a simple yet fun experience for book-reading. It offers you the same feeling as you're reading a physical book in your bed.
Reading e-books and downloading them from various sources becomes hassle-free as soon as you install the Kindle app on your iPad or iPhone. It offers personalized features to adjust the text according to your choice. You can also pick different backgrounds and font color schemes on the Kindle app for iPad.
The Procreate App comes with an incredible collection of tools to make art and animation. Its powerful features make the app worth the cost to install. Procreate offers an amazing library of hundreds of brushes that suit any art design you could think of. You can do basic sketching, drawing, and painting or even go for calligraphy, airbrushing, spray and charcoal paint.
Procreate enables users to enjoy polishing digital art, design skills and it is the best choice for design professionals or beginners. The only drawback is that the app is only available on iPadOS and iOS. It is exclusively for iPad users while the iPhone version is different and called Procreate Pocket available for $5.
Notability is a powerful tool for students and business owners who want to enjoy using their iPad and Mac devices like a digital whiteboard. It helps to make handwritten notes and documents. It offers simple and straightforward note management. It has a simple and easy-to-use interface and provides a quick toolkit for note-making. The organized design in the Notability app is ideal for people who simply want to access the app and start making notes.
Besides, Notability also features a unique audio recording for note-makers. Notability allows users to record audio files during note-making.
Notability also features stickers as an in-app purchase which you can highlight and add to decorate your notes.
Notability is the highly recommended iPad note-taking app that offers an excellent writing experience. It also makes image embedding and PDFs annotations easier.
Sketching and drawing in Notability is easy and downright delightful. Notability gives you many options to export and shares your notes, including Google Drive, Dropbox, and AirDrop.
Price: $8.99
Todoist is one of the best productivity apps to keeps things organized with a clear approach to interface and task management. It is an ideal tool for note-taking and organizing so that you stay on top of all your personal and professional tasks. Todoist is a handy app for getting tasks done and features a natural language engine to turn a thought into a task, shared tasks, and productivity graphs to monitor your progress.
The app is free but you can get premium subscriptions to explore additional features for $3.99/month. However, its incredible features are still free that include task creation, interactive boards, and browser extensions.
Grammatical mistakes are a huge turn-off and could cost you a bad grade or affect your efficiency at the workplace. Grammarly can help you avoid those errors as this Mac-integrated tool takes care of your writing and edits the mistakes on the run-time. This way you can be alert to certain mistakes before submitting a document.
It is available for free, however, the premium version ranges between $11 to $30 per month.
Also read: What Tools Can You Use to Streamline Your Business Operations?
Best Productivity Apps iOS
This is one of those apps that you think you won't like but end up liking after trying it. Although Meditation might seem 'cliché', it's considered to be a popular practice among people with high stress levels such as entrepreneurs, freelancers, students etc.
Being productive is not all about working long hours on your task, but also being efficient. It's proven that in order to be efficient, you need to have a relaxed mind to boost productivity. And this is were Headspace comes in, dressed as your 'app in shining armour'.
The app has a trial mode which is totally worth trying out and not only does it come with instructor variation, but also time variations (i.e.: you choose the time you want your sessions to be, either 3, 5 or 10 minutes). When starting out, it's recommended to begin with the lowest time duration until you become accustomed to it.
Also read: Use A Customised Invoice For Your Business
It's never a wise idea to use the same passwords for every account you create on the Internet, since that can lead to issues down the road. But neither is it convenient having to try remember your password (or reset password) every time you try to login, which can reduce your productivity.
Consider installing LastPass Password Manager, which not only allows you to store your login details but also helps you create strong passwords, shopping profiles, track your personal information in photos and more!
With this app, you just need to remember one password & that's the LastPass Master Password.
If you are too busy to remember daily tasks and appointments then Andy.do will help you manage your to-do list, notes, and reminders. It enables you to share lists and dedicate work to others. Andy.do is one of the best productivity apps for iOS that allows you to sync between desktop, mobile, web, and tablet.
Its voice option allows you to add things to your worklist just by speaking. Calendar integration helps to manage task lists easily. You can select a free or premium version with enhanced features for $9.99/month.
Microsoft's Office collection of programs has been a historic standard for desktop productivity. The mobile apps of Word, Excel, and Powerpoint carry similar features that are designed to offer features like editing and viewing documents, spreadsheets, and presentations.
OneDrive, Drive, and Dropbox make sharing and collaboration simple. The free version is enough for basic viewing and editing, but you can get more benefits from the apps through an Office 365 subscription.
Microsoft recently came up with a new mobile version of Office for Android and iOS that brings Word, Excel, and Powerpoint.
Drafts 5 with its fifth iteration is a note-taking and writing app. The app shows you a blank page with a keyboard as soon as you fire drafts up. New notes are placed into an inbox which you can access later.
Besides, you have the option to choose hundreds of helpful actions and app integrations to make your notes into tweets. Documents, email or text messages. Whereas, inbox messages can be sorted, flagged or archived.
The text editor in Drafts 5 is customizable and enables you to edit anything from margins to spacing. With a premium subscription ($2.99/month) you can add and tweak quick actions. It also enables themes and icons while featuring workspaces and other productivity elements.
24me is kind of a virtual assistant app that enables you to combine calendar features, a to-do list, and taking notes. It helps you get a clear idea about your business day and schedule.
This versatile tool is an ideal choice for the best productivity apps for iOS.
24me offers calendar syncing with numerous calendar services like Google Calendar, iCal, Exchange, and Outlook. It also features efficient notifications for your future events and work-related tasks. Voice controls help to make notes and schedule appointments, and you can also set tasks with the help of Siri, Apple Watch, and Alexa.
The premium subscription of 24me has added features including customization options and the flexibility to make emails into tasks.
Also read: Branding Your Business For 2022
Best Productivity Apps for Mac
This webapp is for you if you are a small business owner or a startup owner who don't like to pay huge fees for expensive & complicated software that would rather be spent on your business. ThePayStubs allows you to create Pay Stubs online in less than 2 minutes for a fraction of the cost other webapps will charge you, SAVING you both time & money. It's the best check stub maker in the USA.
Also read: 5 Reasons Why Your Small Business Needs Pay Stubs Right Now (2021)
Sometimes a simple note taking app is all you might need instead of a complex one like Todoist. Tyke is a straightforward note taking app available for Mac, that can be accessed via an icon in the Mac menu bar. However, beware this app is only great for writing temporary notes. As soon as you close the app, the notes disappear.
---
Frequently Asked Questions
Some apps on this list are versatile and can be used by students, professionals, and anyone looking to improve their productivity.
Some of the apps are free, while others offer a free version with limited features and paid versions with more features.
Many of these apps offer cross-platform compatibility and syncing, allowing you to use them on your iOS, iPad, and Mac devices. Check each app's description to see if it supports multiple devices.
Some of these apps are specifically designed for team collaboration, while others are more suited for individual use.
Yes, many of these apps are designed to help you stay focused and manage your time effectively.
Many of these apps offer integrations with popular tools and services, but you'll need to check each app's description and features to see if they work with your preferred tools.
Most of these apps have offline capabilities, but some features may require an internet connection. Check each app's description to see if it works offline.
It depends on your needs and preferences, so it's best to try out a few apps to see which one works best for you.
The list was last updated in 2021, but it's always a good idea to check for updates and new apps as technology evolves.
These apps are available on iOS, iPad, and Mac platforms.
Create Your Paystub in 2 minutes