How Do I Set Up a Tax Payment Plan With the IRS?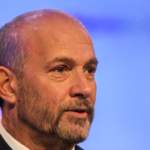 By
James Wilson
Apr. 27, 2021
According to the IRS, Americans fall behind on their taxes a lot and owe well over $130 billion. This includes penalties in interest. The fees only accumulate when you fail to repay the IRS on time. It may be helpful for those who owe money to set up a tax payment plan. Keep reading if you want to know, "How do I set up a payment plan with the IRS?" You will also learn what a payment plan is and why it may benefit you — even with the startup fees.
Also read: How to Review Your Paychecks Before Filing Income Taxes
What Is An IRS Tax Payment Plan?
The bad thing about failing to pay your taxes on time is the penalties you would have to pay on top of the money you already owe. These fees are also applicable to those who fail to file a return or underpay taxes and prevent the negative impacts of tax audits from happening. You are assessed additional late fees in the event you do not pay your balance in full.
This issue is frustrating, especially for those who already have a hard time getting by. The best way to minimize or eliminate additional payments is to always remember to pay your taxes and in full. If you are wondering, "what is a tax payment plan," consider it your buffer from accruing additional interest. IRS payment plans can help you offset refunds in the future and avoid complications from getting loans when you need them.
When you have an IRS tax payment plan, you are agreeing with the IRS that you will pay any taxes you owe by the provided deadline. It's helpful to set one up when you are capable of paying fees in full. Setting up an IRS payment is helpful for those who owe money because of the variety of payment options available when you do not have the means to pay in full.
Also read: A Full Guide on How to Calculate Income Tax On A Pay Check
How Do I Set up A Payment Plan With The IRS?
Most people are aware they can make payments to the IRS online, but few know the IRS accepts payment options online, too. If you are curious to know, "How do I set up a payment plan with the IRS," be aware there are a few documents you need to gather if you do it yourself. There is also the option to get help from a tax professional who can arrange the plan and agreement for you.
Before you start, you should determine why you owe taxes, and if they are accurate.
Documents Required to Apply
Paying your taxes and any money you owe is fairly simple when you take advantage of installment options. You need to provide the IRS your full legal name and address as it appears on your tax return. You can create a paystub with the paystub maker as an employee or employer to make the most accurate returns. Your filing status, Social Security Number (or Tax ID number), and date of birth are also other pertinent identifying information you need to provide.
You also need to give your email address, bank account number, and your total balance.
Also read: What Qualifies As Proof Of Income?
How Do I Set Up Payments To The IRS?
There is also a financial account number that the IRS will send to your mobile phone number. If you don't have a mobile number, you can also receive this code in the mail, but expect to wait up to 5-10 business days. Aside from your personal information, you must also fill and submit Form 9465. This form is the installment agreement request. Without the code and form, you won't be able to send payments.
You can apply if you seek a short-term payment plan and owe under $100,000 in taxes, penalties, and interest. The opposite also applies and you can make payments on a long-term basis and owe less than $50,000.
What Are The Fees Associated With A Tax Payment Plan?
There is a one-time fee the IRS will charge when you want to know, "How do I set up payments to the IRS?" As of 2020, the initial fee to start a payment plan is $31 when you set up an account online. The fee is different if you plan to pay via mail, phone, or in-person. The fee increases to $107 if you choose either of these options. There is a second fee you need to be aware of as well.
You will need to pay another $149 if you decide to set up an IRS tax payment plan without direct deposit online. This fee also increases if you decide to opt out of direct deposit via phone, mail, or in-person. It's a $225 charge. You must never miss a payment when you finish creating your IRS tax payment plan. If you mail your monthly payment in, it's best to send it to the IRS 7-10 days before the due date.
Send your check or money order by certified mail as proof you submitted payment on time. The IRS does not recognize First Class Mail postmarks as a form of proof.
Is It Possible To Review And Change Tax Payment Plans?
The IRS is aware you may want to change or review what you complete after you learn "How do I set up payments to the IRS?" You can review your plan as many times as you need. If you need to alter something in your plan, you can do so. You have the option to call the IRS to get updates, or if you have an account online, you can view your payment history and correct the balance on your tax account.
There will be a $10 fee you must pay for those changes to take effect online. The fee is $89 for those who choose to revise their IRS tax payment plan by mail, phone, or in-person.
You Can Create An IRS Tax Payment Plan On Your Own
If you want to know "How do I set up a payment plan with the IRS" or "How do I set up payments to the IRS," you need to know what information and form(s) you need to provide. Setting up a tax payment plan isn't hard, but you may make a mistake and owe more money than you should. You can avoid this by keeping track of what you make with pay stubs. Contact us if you need help creating them or simply check out our FAQ page to get you started!
Create Your Paystub in 2 minutes