How To Get A Check Stub For Loans? (For Quick Approval!)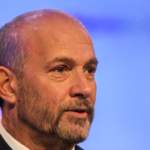 By
James Wilson
Apr. 03, 2018
When any lender evaluates a possible loan candidate, one of their chief concerns is the likelihood that the borrower will pay everything back on time. To gauge your ability to repay a loan, a lender may look at anything from your financial records to the language you use on your loan application.
One of the best ways to make a good first impression when applying for a loan, is by presenting check stubs. Read on to learn how to get a check stub for loans.
Also read: All That Should Be Included On A Pay Stub
Why You Need a Check Stub for Loans
When you apply for a loan, most lenders will need to see some type of proof of income before they'll consider lending to you. The best way to prove that you earn a regular, steady income is by providing a check stub.
Check stubs show how much you earn, how often you get paid, and how much money you've pulled in for the year to date. They give lenders a clear picture of your financial health and whether or not you'll be able to pay your loan back on time. Presenting that information in an easy-to-understand format, that can speed up the loan process so you can get your money sooner.
Also read: How To File Taxes With Your Last Pay Stub
The process for securing a check stub may vary depending on where--and how--you work.
If You're a Full-Time Employee
If you're not in the habit of holding onto your check stubs every payday, now is the time to start. Keeping a thorough record of your earnings can help you get a clearer picture of your finances and may alert you of any withholding mistakes before tax time.
Most of all, you'll need those records before you start applying for loans. Since you're a full-time employee, all you need to do is contact your HR or accounting department and request a copy of your last few check stubs.
Also read: What Is Added On A Pay Stub?
If You're a Small Business Owner
As a small business owner, you need to generate check stubs for yourself each payday. It may sound like an extra step on your already long list of responsibilities, but it is well worth the effort. Keeping regular records of your salary will not only help speed your borrowing process along, it may streamline your annual taxes, too.
If you don't have a payroll department, consider using an online check stub generator to start keeping track of your earnings.
If You're a Freelancer
More than 53 million Americans have shirked the daily grind in favor of freelance work. While that lifestyle allows for more flexibility, freelancing means handling some extra responsibilities, too.
You need to take charge of your finances as soon as possible. That means keeping immaculate records of every expense and payment you receive during the course of your work.
Online check stub generators are a great tool for tracking your income. All you need to do is go back to your earnings records and input the data into the online system. You'll quickly generate a clear, professional check stub for your lender to review.
Get Your Check Stub Today with Help from PayStubs
At ThePayStubs, we can help you generate a check stub online--instantly. We're available 24/7 to provide you with the personalized support. Create your stubs today with our check stub maker!
Create Your Paystub in 2 minutes