What Qualifications Do You Need To Work In HR? - The Full Guide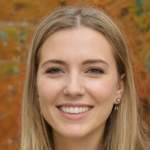 By
Samantha Clark
Feb. 05, 2023
Most experts recommend bringing on a full-time human resource staff member when there are at least 10 employees within the company. And business owners should definitely hire an HR officer when there are 50 employees in the company or more.
(In fact, having no HR officer or HR department may put businesses at risk of violating all kinds of employment laws.)
So that means many small businesses, and all medium and large businesses, should have dedicated HR staff.
The point is that HR knowledge and HR skills are in high demand, and if you are suitably qualified and have the right personality, you are highly likely to find employment in most states.
The purpose of this article is to zoom in on how you can get work in HR, with specific attention to what qualifications are needed, how long the courses and training take, what topics are covered, what skills you need to work in HR, and what the prerequisites for HR courses are.
By the end of the article at the wrap-up, you may be in a position to decide whether you want to train in HR.
And without further ado, let's get straight to it.
Also read: 6 Talent Acquisition Strategies For Startups
What Skills Do You Need To Work In HR?
Before you start looking up what qualifications you need, you may need to consider whether you have the right skill set, in order to determine whether such a career may be right for you, or to determine what specific area of HR you want to go into.
Here's a quick run-through of skills that may come in handy in HR:
Training skills

Rapport & empathy skills

Recruitment skills

Math ability (for payroll)

Decision-making ability
You need to be able to relate well to your fellow colleagues, and have a professional, yet empathic attitude at all times.
Also read: Employee Motivation Strategies
What Qualifications Are There For HR?
Truth be told, the qualifications you will need depend entirely on the specific role you're interested in.
For example, for an entry-level position in an HR role, while it's true that you will likely need a bachelor's degree to be considered, you don't necessarily have to major in human resources. Although there's no doubt that it would certainly help.
However, if you wish to become a human resources manager, that's another matter entirely. Your bachelor's degree needs to have a distinct leaning towards HR management, if not featuring HR management as the major.
If your bachelor's degree does not feature human resources as a major, but at some point you decide that that's the route you want to go down, you can take a further course, or several, in order to boost your knowledge and your chances.
In addition to these, you will generally need at least 5 years experience of working in HR.
If you choose to major in something other than human resources for your bachelor's, then you can boost your chances of getting work in HR when you finish by applying for Associate Professional in Human Resources™ certification, which requires no previous work experience.
In addition, there is also a Professional in Human Resources® (PHR®) certificate, which is designed for human resources professionals who are a couple of years into their human resources career and are looking for advanced development.
And it does not stop there. HR professionals can access several additional courses to boost their chances at higher-level positions. In the interest of brevity, I won't be describing all of them here, but if you want to find out, you should check out this link.
Also read: 6 Employee Engagement Strategies
What Are The Prerequisites For HR Courses?
What prerequisites are necessary for your preferred HR course depends on where you find yourself in your educational and work life.
If you have your future career in focus, and you know that you want to concentrate on HR related classes, and you are yet to go to college or university, then you can choose a four or more year bachelor's degree that's tailored to your desired role or end goal.
Or, more specifically, a HR bachelor's degree program.
Also read: Promoting A Culture Of Accountability At Workplace - How Can Businesses Achieve It?
How Long Does It Take To Qualify And Train In HR?
While there may be fewer hurdles to jump in landing an entry-level position in HR, unfortunately, the same cannot be said for more senior roles, such as HR Manager.
You will not be able to land a role as a HR manager without relevant qualifications and several years of experience. At least 5 years of experience at the bare minimum.
But technically, once you have earned a bachelor's degree, you can consider yourself eligible for an entry-level HR role.
But of course, the more relevant your degree subjects are, or were, the better your chances will be.
Also read: Ways In Which You Can Show Employees You Are Thankful
What Topics Are Covered in HR Courses?
HR bachelor's degree programs include at least four to six specialized classes in human resources.
Here follows a list of some of the core disciplines that are typically covered in an undergraduate bachelor's degree in human resources:
Introduction to human resources

Management

Business and employment law

Accounting and finance

Marketing

Business studies

Training and development

Occupational psychology
Wrap Up
So, wherever you may be in life, you may be in a position to start a career in HR, provided that you have a bachelor's degree of some sort, and the necessary skills and personality for an entry level role.
However, if you set your sights as high as becoming an HR manager, then you will need to take stronger steps, such as by studying an undergraduate bachelor's degree in human resources, followed by taking appropriate continuing professional development courses, and by completing several years of experience in the field.
If you ask me, once you know what you want to do as a career, that's half the battle won, and the rest is just formalities. Working in HR can be very rewarding and pay well if you land the right role. And now you're armed with your next steps!
When receiving your pay stubs you may also consider alternative pay stub generators and how they can help you when it comes to your payroll queries.
Create Your Paystub in 2 minutes