Talent Acquisition Processes And Strategies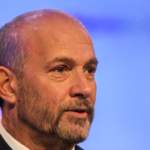 By
James Wilson
Aug. 30, 2021
The 6 talent acquisition strategies for startups are:
Work On Your Employee Engagement

Offer Referral And Internship Programs

Ditch The Job Boards

Craft The Perfect Job Advert

Hire A Dedicated Recruiter If You Haven't Already

Don't Let Your Standards Slip
Startups are always looking for ways to grow and thrive. If you are a startup looking to grow your team, one of the most important aspects to work on is talent acquisition. When it comes to startup talent acquisition, the challenge is always how to find and attract top-tier employees without needing or spending a lot of cash. With over 10.1 million job adverts in the US this June, it's getting harder and harder to stand out from the crowd.
Startups are in a tough spot.
They don't have the resources of larger companies, and their hiring needs may be unique to what they're building. With this in mind, it's important to find a talent acquisition strategy that works for your startup.
We all know that hiring the right talent is important for success, but how do you stand out in such a competitive market? There are plenty of ways for startups to make themselves more attractive and help them stand out from their competitors.
In this blog post, we'll cover 8 different talent acquisition strategy tips to help you grow your startup's pool of candidates and hire great people faster.
I'll also include information about why startups should care about recruitment in the first place. Ready? Let's get started!
What Is Talent Acquisition And Why Should You Have A Strategy?
The hunt for talented individuals starts early on with creating a recruitment plan that will be used throughout all stages of growth. Startups need this type of extensive system because, without it, they may not have enough qualified candidates when their company takes off!
The process of talent acquisition is a never-ending strategy to find the industry's best and brightest individuals for your company.
It encompasses finding specialists, leaders, or future executives who can help propel you on your path toward success. The main goal behind any startup's talent acquisition plan: fill open vacancies while simultaneously staying focused on building out their team by providing an enriching environment that attracts candidates ready to contribute creativity as well as thrive under pressure.
Creating a talent acquisition strategy should be one of the top priorities when starting up a business because it will not only benefit those in charge but also provide employees with stimulating work they are excited about doing from day one! A successful talent acquisition strategy can be as simple as asking for referrals from current employees or making an effort to make your company attractive by creating new perks and offering more interesting positions than just "administrative assistant."
Also read: What Are 8 Ways To Increase Employee Loyalty?
The Best Talent Acquisition Process In Stages
Develop A Strategy Specific To Your Business
The first step in the talent acquisition process is to develop a strategy that's specific to your business's needs and goals. Your strategists should have the talent acquisition skills to thoroughly research and report on the industry your business is in, competitors, your current budget, and your workforce needs. This information can then be used to help you decide on your strategy in terms of what needs and can be done, as well as where and how you can find the talent you require to grow your business and reach future goals.
Build Talent Pipelines
Talent acquisition is a continuous process, so not only do you have to have a strategy, but you also need to build a pipeline to keep a constant flow of talent coming into your company. Without a steady flow of talent and recruitment, your strategy will fall short. You'll want to make sure your recruitment team is ready for the task at hand and prepared to work on a pipeline for potential upcoming positions and roles in your organization.
Work On Strengthening Employer Branding
Before accepting any job or even a job interview, prospective candidates will most likely browse their potential employers to get a feel of the company. This is where your branding comes into play. According to Office Vibe, investing in employer branding reduces the employee turnover rate by 28%, so it's well worth looking into!
As a company, you need to be sure that your branding positively shows future employees what the business has to offer. Negative branding can be off-putting and cause your talent acquisition efforts to fail.
Manage Your Recruitment Marketing
There are certain things that need to be done before you start your recruitment process - one of them is recruitment marketing. This is where you build a reputation and relationship with potential talent, before reaching out to them with a job offer. Recruitment marketing is performed in three stages: awareness, consideration, and interest. Talent, especially top-tier talent, are very specific in what they want in an employer and workplace.
To appeal to the best of the best, you need to make your business look good. This can be done by building awareness of your company and its benefits - social media campaigns can be a great tool for this. Reaching out to talent and building a relationship without discussing recruitment is a good start for converting talent.
Sharing job fairs, work events, and any other helpful ways of boosting career opportunities will work to get talent to consider your company. If the talent you've been talking to is interested, they will show interest in relevant job openings within your business. Using targeted job ads and campaigns should land your job opening right to your newly interested talent, so they can apply for the position.
Start Recruiting
The last step in the talent acquisition process is to start recruiting. You should start by hunting for candidates, alternatively known as candidate sourcing. After selecting your pool of candidates, you need to start your pipeline and get talking. You'll then short-list your list of perspectives and proceed with the interview process.
After the interview stage, you will have a final decision and hopefully a newly recruited talent onboard. The final task will be assimilating these candidates into your company and keeping them happy.
Also read: Ways In Which You Can Show Employees You Are Thankful
6 Talent Acquisition Strategy Tips Perfect For Startups
Work On Your Employee Engagement
Improving your company's ability to attract top-notch candidates starts by ensuring that you are not underutilizing your current staff members or boring them at work. In order to have a successful talent acquisition strategy, you need employees who are engaged. Employee engagement is important because it ensures that your team is always trying their best for the business.
Improved employee satisfaction leads to increased company performance, as well as a boost in morale and higher productivity. You can raise employee engagement in many ways: rewarding hard workers, getting regular feedback, and giving career growth opportunities are just some of the ways you can boost engagement.
Offer Referral And Internship Programs
Referral and internship programs can help you find your next star. Offering a referral program is an excellent talent acquisition tactic because it allows companies to grow their workforce exponentially, often at little cost and with minimal effort on the company's end. Referred employees are happier in their jobs than non-referred ones, too!
Referral programs help you build relationships with your employees and other professionals while cutting down your need to search for talent to recruit, saving you time and money on advertising and recruiting efforts.
Offer internship programs allow for companies the ability to pre-select, employ and teach more people all at once without risking any or much of their own money - but it's not just about saving money.
The benefits of offering internships range from providing valuable experience, strengthening work culture, broadening employees' skill sets and knowledge base as well as improving the attraction process by giving candidates exposure into your company's work environment. All these reasons make intern and referral programs worth considering for your talent acquisition!
Also read: A Guide On How to Continue Hiring During a Pandemic
Ditch The Job Boards
Using old job advertising techniques won't get you very far. You need to broaden your talent acquisition skills and think outside the box - this means ditching the job boards and focusing on new ways to advertise. Top-tier talent doesn't usually reside on job boards.
Most valuable talent already has employment, so it's up to you and your recruitment team to hunt for these valuable workers and set the recruitment management process in motion.
Job boards also tend to produce an excess amount of work for recruiters, with little payout. You'll be left sifting through masses of resumes to find the talent that's right for your business, and sometimes, the right candidate isn't in that pile. Instead, you should look at advertising new job roles through social media campaigns and in-house programs.
Craft The Perfect Job Advert
Remember how important branding is to talent acquisition? This is a perfect way to boost your branding and gain real interest from potential candidates. Most job adverts are churned out with no real enthusiasm or branding. All too often we see overused and boring bullet-pointed job descriptions with no real feel for the company values and culture.
For the best talent acquisition results, it's worth trying a more personal approach.
Explain the business and its culture, what ideal skills you're looking for, and exactly what the job role needs - discuss where the job role will potentially take the candidate in the future. Showing your company culture, values, and progression opportunities will have potential talent coming from all over just to join your team!
Hire A Dedicated Recruiter If You Haven't Already
If you don't have at least one professional and dedicated recruiter, you'll find it hard to excel in your talent acquisition. While startups can be strapped for cash, it's smart and wise to part with some money to hire a recruiter - it will save you money in the long run.
Trying to run your entire talent acquisition and recruiting efforts by yourself, or worse, getting already overwhelmed department managers to take charge, can hinder rather than help.
The process will get neglected, and the lack of necessary skills to run these efforts will show. You can't build a great company without a great set of team members, and without a great recruiter, you're much less likely to find that dream team.
Don't Let Your Standards Slip
It can be difficult not to let your standards drop while in the hiring process, but you must stay strong and not falter. With startup businesses, the founder plays a part in every single company decision and move. From creating your employee's paystubs each month with the check stub maker to securing new business partners and investors, even down to the hiring process - founders are involved in everything.

This is a great quality to have in a business, as the business owners only want the best for their business. Over time as startups grow into larger businesses, that quality is lost and managers are put in place to make these decisions. Unfortunately, managers can lower the hiring standard, and some even deliberately hire talent who aren't a threat to their personal role.
To keep your standards high and avoid hiring staff that don't meet your expectations, try using some advice from Mark Zuckerberg and only hire those who you would be happy to work for yourself.
Also read: The Most Effective Employee Retention Strategies for Keeping Your Best Talent
Conclusion
Finding the right talent can be difficult, even for startups. But it's important to get your process and strategy up and running as soon as possible. Once you've mastered your company's talent acquisition, you'll reap the benefits and see your business grow! You may feel like you're running in circles, trying out different strategies and tactics that don't seem to work, but if you take the time to get your process and strategy up and running, then it will pay off in the long run!
The benefits of an efficient talent acquisition strategy are endless. Companies can grow quicker, spend less money on hiring and training new employees, and have happier staff members. You don't want to let anything slip through the cracks when it comes to recruiting top talent, because those are often some of your best resources at getting ahead in today's competitive market - so make sure that your organization's strategy is sound from start to finish!
Now that you've got the knowledge you need to create the best talent acquisition strategy, it's up to you to get the ball rolling. Follow our advice and you should have all the top-tier talent begging to work for your company!
Also check out our pay stub generator where you can generate pay stubs so they can be prited and used.
---
Frequently Asked Questions
A startup can improve its employer branding by developing a strong company culture, promoting the company's values and mission, showcasing employee success stories, and creating a consistent and compelling brand message across all hiring platforms and channels.
Employee referral programs incentivize current employees to refer qualified candidates, leveraging their personal and professional networks. This can lead to higher quality candidates, faster hiring times, and increased employee engagement and retention.
Social media can be used to promote job openings, showcase company culture, connect with potential candidates, and network within specific industries. It enables startups to reach a broader audience and engage with passive candidates who may not be actively searching for a job.
Startups can evaluate the success of their talent acquisition strategies by tracking key performance indicators (KPIs) such as time-to-fill, quality of hire, cost per hire, candidate experience, and employee retention rates. Regularly reviewing and adjusting strategies based on these metrics ensures a continuous improvement process.
Common talent acquisition strategies include employer branding, creating a positive candidate experience, leveraging social media and job boards, using applicant tracking systems, implementing employee referral programs, and building a talent pipeline.
A talent pipeline is a pool of potential candidates who may be a good fit for future roles within a company. Building and maintaining a talent pipeline helps ensure that a startup has a steady flow of qualified candidates to draw from when new positions open up, reducing time-to-fill and improving overall hiring success.
An ATS is a software tool that helps manage the entire recruitment process, from posting job openings to managing candidate applications and communication. It streamlines the process, making it more efficient and organized while providing valuable insights and data to help improve the talent acquisition strategy.
Talent acquisition is the process of identifying, attracting, and hiring skilled individuals for specific roles within an organization. It involves understanding the organization's needs and developing strategies to meet those needs by attracting and recruiting the best talent.
Talent acquisition is a strategic approach focused on long-term human resource planning and finding the right candidates for specific roles, while recruitment is a short-term process focused on filling a particular position or vacancy.
Startups need to build a strong team with diverse skills and expertise to compete in the market, innovate, and grow. Talent acquisition helps startups identify and hire the best candidates, ensuring they have the right people on board to achieve their goals.
Create Your Paystub in 2 minutes