How to Become a Successful Talent Scout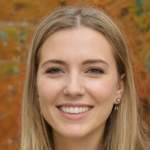 By
Samantha Clark
Apr. 06, 2022
Talent scouting identifies and recruits new talent for a specific field or activity. A notable example of talent scouting is a professional sports club, where recruiters aggressively seek out and monitor talents to turn them into A-list performers.
Firms that are genuinely effective in attracting unique talent look for applicants they can groom and develop into future leaders and depend on to fill immediate job shortages.
The four most frequently encountered talent scout types are as follows:
Poor: Instead of pursuing a definite objective, the talent scout spends time looking for games.

Performance: A talent scout who grades players based on their actions in their presence.

Picker: A talent scout who focuses only on a player's single flaw.

Projector: A talent scout who visualizes the player's ability out in two or three years.
What Is the Purpose of Talent Scouting?
From businesses to sports teams, record labels and film studios, every institution is on the lookout for the next big celebrity. A talent scout's task is to identify this big star.
Numerous organizations have established a systematic strategy for talent acquisition, which the human resources department typically spearheads.
Finding the ideal potential candidates is challenging, even with a thorough, meticulous search. You will need to have a long-term, strategic plan to track these individuals.
Also read: Do Part-Time Employees Get Benefits?
What Are the Responsibilities of a Talent Scout?
The major responsibilities of a talent scout include the following:
Identifying and describing talent requirements for clients and agencies.

Organizing and communicating with clients and agencies, as well as qualified candidates.

Participating in events to identify potential employees and establish relationships with institutions.

Negotiating contracts and agreements with applicants.

Recruiting great individuals through various means of communication, including social and print media.

Contacting and connecting in person and online with creative persons.

Establishing and sustaining recruitment networks and developing and maintaining relationships with former and potential prospects.

Interviewing prospective employees and preparing for and conducting discussions.
Also read: Welcome a New Member to the Team
What are the Requirements to Become a Talent Scout?
To be a successful talent scout, you must possess the following characteristics:
Bachelor's degree in human resources, marketing, communications or a closely related field.

Minimum of two years experience in human resources or recruitment.

Willingness to travel and work overtime during the week and on weekends.

Thorough understanding of recruitment and hiring procedures.

Extremely empathic, with superior written and oral communication skills.

Valid driver's license and a form of transport that is reliable.

Outstanding ability in networking and marketing.

Strong computer skills and a working grasp of application tracking systems.

Unmatched interviewing and negotiation abilities.

Aptitude to make sound judgments and an extraordinary ability to detect talent.
Also read: How To Invest In Yourself
How to Become a Great Talent Scout
Top talent scout managers are fully engaged in establishing a framework that will fulfil future expectations. They are continuously on the lookout for bright prospects, are willing to take measured chances and recognize that the best talent is frequently discovered in the most improbable of locations.
Here is how to thrive as a talent scout:
Tip 1: Maintain an Optimistic Outlook
Talent acquisition must be a proactive endeavour on the part of the firm. Honestly, finding a fantastic candidate is difficult, so you should begin your search early.
The process is similar to how great sports team managers tackle situations: they look ahead to develop a talent pool from their current bench strength. Similarly, you should begin aggressively recruiting employees to assist you with your responsibilities in the preceding days.
Also read: How to Ask For a Promotion
Tip 2: Find a Suitable Cultural Fit
The most outstanding talent scouts are constantly on the lookout for individuals who will integrate seamlessly into the organization's culture. They can determine whether a prospective employee can articulate and demonstrate the company's characteristics, compatibility features, and values to hire the best personnel.
As a successful talent scout, you will want to hire only candidates who align with the company's values and personality traits. You should not consider someone who enjoys working alone in a team-oriented organization.
Tip 3: Keep Your Network Active
Effective talent scouts are also superb networkers. Make it a routine to invite at least one representative from each department, such as marketing, finance, sales or human resources, to lunch or dinner. The meeting will allow the scout to speak with them about their job and other concerns. During the conversation, you will get a comprehensive awareness of the talent pool.
Even if there are no vacant positions, you should continue to network since you may gain advice from each new person you meet.
Tip 4: Hire for Personality Traits and Train for Abilities
Top talent scouts are more concerned with character than with background. You will quickly discover that the top hires are not always those with the optimal combination of abilities. Personality is more important than abilities.
You should consider the candidate's attitude, demeanor, cumulative experience, motivation for achievement, adaptability, drive, analytical skills and creative thinking. With these factors in mind, teaching specific job skills is never difficult.
Tip 5: Spread the Word
Professional talent scouts are prepared to provide their "insider information." They must include anyone else involved in or responsible for the hiring process. Scouts should serve as an example for people who wish to pursue similar careers.
Developing online classes that are accessible to all other company members is an excellent place to start. Most businesses have an online learning system in place for internal training, which can be advantageous. It is feasible to establish a company-wide culture of proactive recognition and development of top talent with time.
Also read: Improve Employee Engagement
Final Thoughts
It is not easy to find and hire the right talent for your firm. However, with the appropriate mindset, you can master this strategy. By strengthening your talent acquisition skills, you can improve your chances of success as a recruiter. In the long run, you'll be grateful if you can hone the ability to identify talent. Additionally, they will be your supervisors.
If you haven't got the most efficient way to produce pay stubs, then check out our pay stub maker today. So simple and convenient!
---
Frequently Asked Questions
Volunteering or interning with organizations or agencies that work with talent, attending industry events, and networking with professionals in the field can help build experience and knowledge.
Regularly read industry news, attend workshops, and engage with professionals in your field to stay informed about the latest trends, techniques, and opportunities.
Establish a connection with the individual, express your interest in their talent, and present opportunities that align with their goals and aspirations. Be professional and transparent about your intentions.
Attend industry events, workshops, conferences, and join online forums to connect with others in your field or the industry you're interested in scouting talent for.
Look for individuals with exceptional skills, a strong work ethic, and the ability to adapt and learn. Attend events, showcases, and competitions where talent might be discovered.
Success can be measured by the number of talents you've discovered and developed, the growth and achievements of those talents, and the positive impact your work has had on the industry you serve.
Challenges can include competition with other scouts, identifying genuine talent, keeping up with industry trends, managing expectations, and building a strong reputation.
There is no specific educational requirement, but a bachelor's degree in a related field or experience in the industry you wish to scout talent for may be helpful.
A Talent Scout is a professional who identifies, recruits, and develops new talent for a specific field or activity, such as sports, entertainment, or business.
Key skills include excellent communication, interpersonal skills, networking ability, a keen eye for talent, persistence, knowledge of the specific industry, and strong organizational skills.
Create Your Paystub in 2 minutes