How to Welcome a New Member to the Team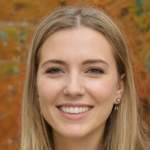 By
Samantha Clark
Mar. 07, 2022
Being the new person at your new job is never easy and can cause a lot of stress and anxiety. However, it's always nice when you find somewhere new with a friendly team and a nice boss. It's always good to be the person that welcomes the new members to the team because we all know how nice it is to have some reassurance. If you're struggling with ways to welcome someone to the team, then follow our guide. We've come up with lots of different ways to welcome a new employee and why it's important to do so.
Also read: Everything A Small Business Owner Needs
Why is it Important to Welcome Someone New?
As previously mentioned, being the new person in a place where everyone knows each other is a stressful thing. Some people thrive off f this energy and love to make new friends, but a lot of others may struggle to make themselves known and find that it makes them very anxious. Being welcomed by someone is always a nice feeling and provides you with the confidence you might need to go and make new friends.
The simple fact is that the quicker that someone settles in and feels comfortable, the quicker they can start working to the best of their ability. As any good employer knows, a happy workplace is an efficient workplace. On top of this, you'll find that the workplace will have great recommendations for future potential employees and will have a great chance at attracting driven new people for jobs.
With regards to welcoming them, there are a lot of things you can do, starting with really easy and small gestures, all the way to organizing days out for the whole group. Just remember that even the smallest of gestures can feel like a huge load off of someone's shoulders. So be sure to think of anything and everything that comes to your head.
Also read: The Ultimate Guide To Setting Up A Home Office that Works for You
Smaller Gestures to Welcome Someone
Buying Them a Coffee
Buying someone a drink is a great way of finding out about someone. You can find out if they're more of a tea person or a coffee person, whether they prefer cold drinks or hot drinks. It's a great conversation starter. On top of this, grabbing a coffee is the perfect excuse to go for a walk or have a sit-down. These are great ways to get to know new members of the team!
Getting Them to Introduce Themselves
Sometimes the best way for someone to get to know everyone else is to have them introduce themselves. By standing with them in front of the group, they can say their name and what they like. This way you can control when people come over to them, rather than have them introduce themselves individually to the rest of the team. This can also help them to learn the new faces of their new team.
Also read: What To Ask HR About Pay Irregularities
Introducing Them to Other Team Members
One of the easiest ways to make someone feel welcome is to break the ice for them. A lot of people struggle with socializing and building up new relationships. You already know the people that the new team member needs to meet, so why not help them out? Take them around the workplace and help them make new friends! It may seem like a small gesture to you because you already know these people, but it can go a long way to making someone feel comfortable and wanted!
Taking Them for a Tour
When walking into a new workplace, it's hard to know where all the features are, making it quite overwhelming for some people. When it comes to needing the bathroom or similar amenities then it can feel a lot easier knowing where everything is. A simple tour to show them where everything is and how everything ticks always goes a long way.
Not only does this help them to find out where everything is, but it also prevents them from getting confused and feeling overwhelmed. The less time your new friend spends trying to remember where everything is, the more effort they can put into the job side of things. It also helps to make sure that they feel like their new workplace is a friendly and inviting place to be.
Also read: Prepare Your Business For Workers Compensation Claims
Including Them in Group Chats
Everything is moving more and more towards the digital side of things nowadays, so it's no surprise that emails and group chats are so popular amongst modern workplaces. Sometimes it can feel really hard to fit in if you're constantly missing out on activities and cliques when they're all online. So why not invite the newbie into your group?
By inviting someone into your Whatsapp group chat or by adding them to the work's Facebook group, you're essentially making sure they're included in any plans that get created and making sure that they have a way to message everyone, should they need to.
Fun and Informative Emails
It's important to make sure that your new team member has the right tools for them to be able to hit the ground running in their new job. For example, if you make them sit through presentations all day then they may forget a lot of the information. It can be a huge help to send a lot of the information over to them in email form or via physical copies. This way you can make sure that they don't feel too overwhelmed and forget some important details needed to fit in as quickly as possible.
Also read: Emgergency Paid Sick Leave Act - What Is It?
Bigger Gestures to Welcome Someone
Take Them Out!
A group trip to a local coffee store or a local bar can be so much fun and is a great way of getting to know your new colleague. With regards to winding down from work, going to a restaurant or a cafe can be a great way of taking your mind off of all things to do with your job and making the new member of the team feel welcome! It doesn't matter where you go, as long as everyone has fun!
Team Building Activities
Sometimes a great way for a team to bond is to turn it into a game! Organize a trip to a paintballing site, or to a bowling alley! Have some fun and games, make it competitive and make sure everyone has a good time. By allowing the new member of the team to see what everyone's like outside of work, you're giving them a great opportunity to enjoy the people they work with, as well as the job itself.
Final Thoughts and Conclusion
If you're a member of the management team and want to make sure that your new employee is fitting in well with their new teammates, then it's great to do little things that make them feel welcome. Small gestures can go a long way, even if it doesn't feel like it to you.
If someone is joining on the same level as you then it's best to be as friendly as you can and just be yourself. Adding them to group chats and email lists is a good start to help them feel involved. Buying them a coffee and going for a walk or a chill can also help you to get to know your new friend. After all, we've all been there at some point or another.

Its also a great look to have professional pay stubs for new starters to receive when pay day comes around. Our pay stub generator will ensure of this.
Create Your Paystub in 2 minutes