Switched Job? Find Out How To Request A W-2 From A Previous Employer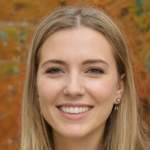 By
Samantha Clark
Oct. 24, 2017
Did you recently switch to a new job? According to Forbes, there are many reasons why it's good to change jobs every three to five years. People who change jobs more often become very good at internal consulting skills and at branding themselves. But before you get too excited about the new skills you will learn and new people you will meet at your new job, you can't forget about one important thing - your W-2.
Here, we'll show you how to request a W-2 from your previous employer.
Why Request a W-2?
Before we get to the steps on how you can get a W-2 from your previous employer, let's talk a bit about the importance of this document. The IRS states that all employers must file a Form W-2 or Wage and Tax Statement for each employee. For an employee, this document will determine if he or she will get a refund or write a check in April. Basically, you can't do your taxes without a W-2.
However, it's not just about your earnings. Your W-2 details your contributions to your retirement plan. It also tells you the amount your employer paid for your health insurance and even the money you got in dependent care benefits.
Click Here to Create Your Form W-2 in Less Than 2 Minutes
Steps to Request a W2
Now that you know how important this document is, you need to make sure you get it on time. That means the first week of February.
1. Check with Payroll
Like asking for your pay stubs, you can get your W-2 by calling or sending an e-mail to your payroll administrator. Check if they have your mailing address right. If they tell you that they have already mailed it, don't forget to ask when they did it so you can ask for a replacement if needed.
2. Call the IRS
Do this if your previous employer isn't answering your calls and emails. To make it easier for the IRS, give them your previous company's Employer Identification Number. You can find this in your last pay stub or last year's W-2 if you received one from the company. The IRS will then send a reminder notice to your previous employer. File Your Taxes No Matter What
If you still haven't received your W-2 even after following the steps we've listed, you should still file your taxes. You can use form 4852 as a substitute for your W-2 or you can request an extension. There are instructions on the IRS website for filing form 4852. You should also attach all the W-2 you receive in case you get multiple copies. If you receive your W-2 after filing form 4852, double-check that the amounts on both forms match. Otherwise, you have to file form 1040x so you can correct the information on your tax return.
Get Started
Looking for a straightforward platform to do the job for you? Our W-2 generator creates your form in 2 minutes! You can also create paystubs with the online paystub maker.
Create Your Paystub in 2 minutes