How To Tell The Difference Between A Real And A Fake Pay Stub?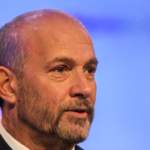 By
James Wilson
Mar. 02, 2018
Paystubs provide valuable information about employees and how much they earn. Sadly, fake pay stubs are all too common. In 2016, a police officer used a fake pay stub when applying for a used car loan, and was later charged with loan fraud. Unfortunately, not everyone gets caught, and if you can't tell the difference between a real pay stub and a fake, you're in trouble.
Luckily, there are plenty of tell-tale signs to look out for. We've listed everything you'd expect to see in a genuine pay stub, to help you identify any discrepancies or issues. Ready for some detective work? Let's go.
Also read: Paystubs Online For Your Business
1. Basic Information Should All Be Correct
Fake pay stub generators often contain generic information, and the person generating the stub might have missed details or forgotten to replace the generic text. If any basic information like name, occupation, or date of birth is incorrect, you've got a huge red flag. Spelling mistakes are another red flag, as an accountant would typically spot these and rectify them before issuing the stub - but a fake stub generator wouldn't.
Spelling mistakes are another issue, as an accountant would typically spot these and rectify them before issuing the stub - but a fake pay stub generator wouldn't. A genuine paystub will automatically populate with employees' information as stored in the company system, so there shouldn't be any room for errors.
Also read: How To Get A Check Stub For Loans?
2. All the Digits and Decimal Points Should Line Up
When accountants create pay stubs, they do it properly. That means that all digits and decimal points should line up consistently throughout the pay stub, leaving no room for error or confusion. A fake pay stub might look like it was put together on Microsoft Word, while a real pay stub will clearly have been created using accounting software.
Also read: 8 Tips For How To Make Fake Pay Stubs​​​​​​​
3. There Should Be a Difference Between 'O' and '0'
Small details make all the difference when it comes to spotting a fake stub. There should be a clear difference between the letter 'o' and the number '0' on the pay stub -- often you'll see a line through the zero. Fakes rarely bother to check these little details, so they're a good reason to do some more thorough investigation.
4. Estimations and Roundups Should Be Minimal
Genuine pay stubs are created by professional accountants, who care about accounting for every single cent. Because of this, any estimations and roundups should be minimal. If you're seeing too many numbers rounded to the nearest zero, estimations that look unrealistic, or figures that just don't look right, you need to make sure that you're not dealing with a fake.
Also read: 7 Best Paystub Templates​​​​​​​
5. It Should Be Clearly Legible
If the pay stub is hard to read, the numbers don't match up correctly, or the formatting looks off, there's a good chance it's a fake. While there's no perfect example of a pay stub, a genuine stub will always be clearly legible and easy to understand, with decent quality paper and printer ink.
Don't ignore a poor-quality pay stub just because it comes from a small business or family company, as this shouldn't affect the quality of their accounting.
How to Spot a Fake Pay Stub
To avoid being fooled by a fake stub, check all basic information closely, look for any discrepancies in the numbers and formatting, and check the overall quality. Want more insider info on pay stubs? Check out our professional pay stub maker now!
Create Your Paystub in 2 minutes