Creative Accounting Solutions Improving Productiveness Of Business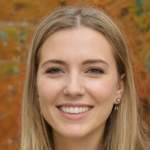 By
Samantha Clark
Apr. 20, 2021
Improving productivity is a reality no business organization can ignore. As technological advancements and globalization continue to disrupt the business landscape, leaders need to find innovative ways to increase their productivity to remain competitive in an ever-changing industry. One way of doing that is adopting robust and automated accounting processes and solutions to automate administrative tasks and eliminate bookkeeping errors.
By automating manual and tedious tasks, organizations can allow their employees to focus on work that generates more revenue and positively impact their bottom line. It also reduces time wasted by accounting professionals while simultaneously ensuring increased loss prevention and improved revenue workflow. A McKinsey study reveals that automation can surge productivity growth from 0.8 to 1.4% yearly.
However, achieving higher business output, let alone increased productivity accounting can be challenging with many creative accounting solutions floating in the market. Often, every software provider in the market will always have an in-depth page of checkmarks demonstrating why their accounting solution is a cut above the rest. This article will go in-depth at creative accounting solutions that can perform different types of accounting procedures and improve your overall business productivity.
Also read: What are the most easy business processes to automate right now?
1. Financial Accounting Software
Financial management accounting is an essential aspect in monitoring expenses, revenue, and assets to ensure sustainability and maximize profitability. Gaining all financial information regarding their organizations allows leaders to make effective decisions based on facts and figures while simultaneously ensuring finance control. With financial accounting software solutions, users can make better decisions through timely reporting and real-time financial transaction analysis.
Financial accounting platforms also come with dynamic dashboards that let users collect and visualize financial statements and produce critical metrics. By having clear visuals of your organization's current financial state, you can stop improvising and adjust quickly and more accurately to changes halting overall productivity. This also makes it easier to unlock essential business insights and identify existing issues immediately to ensure it does not affect your bottom line.
The financial accounting software benefits and features do not only end there. It also empowers you to reduce operational costs and utilize resources efficiently to raise overall profit and determine adequate capital for business activities. This way, your company can avoid unnecessary debt to continue specific organizational activities, ensuring healthy cash flow.
2. Budgeting and Forecasting Tool
Budgeting and forecasting help businesses in formulating effective strategies and aligning goals across their entire organizations. By setting targets for income and expenditure, leaders can hold themselves accountable to those targets as their business progresses to prevent catastrophic financial losses. An excellent way to avoid potential losses is to take advantage of budgeting and forecasting tools.
Budgeting and forecasting software solutions are brimming with superb features that empower businesses to identify risk areas quickly to rectify issues before it affects productivity. Unlike other software solutions in this list, budgeting and forecasting tools allow you to plan and predict cash flows to ensure that you have sufficient financial resources to operate.
It also allows you to make strategic decisions and accurate financial plans. This way, you can show potential investors comprehensively how their money will be used should they decide to invest in your business. By providing clear and actionable steps, you can speed up processes and ensure that your projected estimates align with your business objectives.
Also read: How to Create an Employee Compensation Plan that is Effective
3. Invoicing Software Platform
​
Monitoring the sales process has always been challenging. Often, it requires businesses to keep track of the inventory, invoices, and other components of getting products to consumers while charging them appropriately. Traditionally, companies use paper-based invoicing systems to accomplish tasks. While they can do the job, using paper-based invoicing systems can be time-consuming, considering the number of repetitive tasks.
Not to mention, it also increases the risk of data entry and invoicing errors, which can prove detrimental to an organization's finances. Data shows that each paper invoice error can cost businesses $53.50 to rectify. Therefore, you must leverage a potent invoicing tool to automate your invoicing process and increase business productivity and efficiency.
Cutting-edge invoicing software solutions empower organizational leaders to eliminate the additional costs involved with postage, envelopes, and papers of traditional invoices. It also reduces data errors since the software manages all the necessary estimations like tax deductions. Online invoicing solutions can also be deployed on the cloud, giving you the ability to manage client data and billing in a dedicated application on the go.
4. Inventory Management System
Accurate inventory management is key to avoiding stock errors and running a successful business. However, as your order volumes grow and you start to touch on other sales channels, managing inventory can become more complex. After all, you will have to keep track of your overall sales and ensure that you meet demands without creating excess inventory or overstock.
Taking advantage of a feature-packed inventory management system allows businesses to reduce overselling risk and ensure better inventory accuracy. This is because an inventory management system can quickly spot sales trends or monitor recalled goods and expiry dates to reduce duplication when restocking products.
Inventory management systems are also brimming with barcode and RFID scanning capabilities that can speed up order fulfilment and stock-taking. It can also reduce manual data entry errors while simultaneously freeing your staff from repetitive tasks, allowing them to concentrate on revenue-generating matters.
Also read: Tips To Improve Employee Morale Remotely
5. Pay Stub Generator Software
Using a pay stub generator tool is another way to increase productivity accounting. The advantage of a pay stub generator is it automatically calculates your employees' paychecks and manages the payroll process without hiring extra help. Technically, the software will consider any overtime work, bonuses, and deductions like taxes and insurance to develop the net pay.
This allows organizations to get more accurate computations and reduce the likelihood of incurring costly errors while computing. Statistics indicate that 56% of employees have paid their bills late because of a payroll error. It further adds that 81% of employees are considering leaving their jobs because of late paychecks.
By taking advantage of a paystub generator, businesses can take the human factor out of the equation and prevent employee turnover due to payroll errors. Paystub generators like the ThePayStubs also reduce the costs you would otherwise spend on the human resource (HR) department's time printing papers. This lets them gain valuable time to spend on creating activities that would improve the overall employee experience.
Increasing Overall Business Productivity
As the world transitions to a more challenging phase of doing business, companies need to become more alert in responding to trends and changes to remain competitive. Therefore, leaders must take advantage of technological advancements like creative accounting solutions to automate tedious administrative tasks to concentrate on revenue-generating activities. Assess your needs and determine which systems work best for your business processes.
Create Your Paystub in 2 minutes