Chime Credit Builder Visa Card Review - What to Know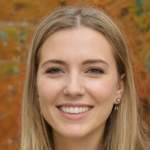 By
Samantha Clark
Dec. 24, 2022
In the modern world, there are some things more important than ensuring you have a good credit score. It can mean the difference between having favorable interest rates or being given a line of credit in the first place.
However, if you have a limited credit history, a poor credit history or simply need a helping hand building your credit score up - you may think about applying for Chime's credit builder visa card.
It's a great way to do it but it won't be the right choice for everybody. So, we've decided to write this review which outlines what the Chime credit builder visa card does, how it can work for you and if it's worth applying for.
Read on to know more about it!
Also read: Self Credit Builder Loan Review
What Is The Chime Credit Builder Visa Card?
The credit builder visa card is offered by Chime who provide banking services. It's important to understand that Chime is not a bank, however they do provide many services through their banking app.
The credit builder visa card can only be used if you have a Chime account though and their financial services typically come from Stride Bank or Bancorp Bank.
This visa card acts as a charge card. So, you allocate a set amount of funds to be transferred from your bank account and make charges to your Chime credit builder visa card.
At the end of the month, the balance must be paid and unlike a credit card, you cannot carry a balance over to the next month.
If for any reason you could not pay your balance, Chime will withdraw the money from the allocated funds you have provided - or will chase you up for the balance. Either way, you can likely expect your card to be suspended.
Also read: How To Remove Transworld Systems From Your Credit Report
How Does This Card Build Your Credit?
The card acts almost like a bridge between a credit card and a debit card. Unlike a credit card, you cannot overspend as such - because you are not borrowing money.
You can only use the money that is designated onto your card. Additionally though, it acts differently from a debit card and will report to the major credit card bureaus all of your payments.
This is how it can build your credit score over time by providing accurate information about your money management to the credit bureaus.
Chime reports payments to the major credit bureaus at the start of each month and because this card does not offer credit, the only payments that are reported are the ones made on time.
As a result, missed payments (if applicable) are not included and therefore you will not be harmed on your credit report.
Also read: Lexington Law Credit Repair Review
Things To Know About The Chime Credit Builder Visa Card
There are many things about this card that you will need to be aware of. So, let's take a look at these in closer detail.
Also read: Credit Strong Review
There Is No Deposit To Pay
Unlike traditional secured cards, this one does not require a deposit - normally this would be your credit limit.
Instead, Chime's model allows you to choose an amount of money from your spending account that you want to include into your credit builder account.
To make things easier for you, you can choose to set up monthly payments and this will act as your maximum spending limit. If you don't want to do this automatically though, you can go for the manual route instead.
If you have not spent up to this limit you've set for yourself, you can send those funds back into your spending account.
It's also worth noting here that due to this model, you will also pay no interest.
Also read: Fingerhut Credit Card Account Review
Unlikely To Miss A Payment
Chime's credit builder visa card is very effective in building credit because it's very difficult to miss a payment and therefore you should not go into debt.
You can set up an autopay feature which will automatically allocate funds for every single purchase. Therefore, you cannot miscalculate how much money you need to transfer.
It's Not Your Average Secured Card
As we've previously mentioned, you do not need to make a deposit payment or a security deposit. Instead, what you will need is a Chime spending account.
Of course, your allocated amount of money needs to be kept an eye on. As with any financial card, you need to always be aware of your spending habits.
How Does The "Credit" Work?
As shown, this card does not act like a credit card as such, it's more of a charge card. You are not allocated credit limits based on previous credit history - but rather through the amount of money you put onto the card.
However, the highest limit is $7,500 for purchases made on the card and in reality, this should suffice for the majority of people who choose to use this type of card.
Another aspect to point out with this type of card is credit utilization. Briefly, for those who are unaware of what this means - credit utilization refers to the percentage of your credit you have used.
Normally, your credit score will benefit from low credit utilization figures (normally around 20%) and will be affected negatively by high credit utilization figures.
Chime however does not report credit utilization from the use of this card - so you can rest assured that your credit score will not be impacted negatively if you use a large amount of the allocated funds.
It's also important to note that during a dispute, Chime may apply a provisional credit limit onto your account.
They will then conduct an investigation and will continue from their results. However, this is not a typical thing to happen.
What Are The Pros And Cons Of Using The Chime Credit Builder Visa Card?
As with most types of cards, there will be pros and cons for choosing them. Chime's credit builder is no exception. So, let's look at these pros and cons in more detail.
The Pros
Most people can apply for this card

No credit history is needed

Very low risk way to build your credit

Can help you understand your finances

Purchases and cash withdrawals are simple

You have control and can set control of your spending

It's simple to apply and set up your account

No fees or interest charges

Great customer service through the Chime app

Insured by the FDIC
The Cons
You must have a Chime account to apply and use this card

Balances cannot be carried over

You must pay attention to your spending and be aware of how it works

You can't move onto a traditional credit card with Chime

You can't earn points or rewards on this card

Some ATMs may charge you cash withdrawal fees in the US and overseas

There is no face-to-face customer service and help can only be accessed through the app or via the telephone
How Do You Apply For This Card?
Unlike some other cards, to apply for this card - you have to already be a Chime customer so you will need to apply for a Chime checking account before you can move on.
If you like the sound of this card, here's what you will need to do:
Go to Chime online or via their app

Apply for a Chime spending/checking account

Make a direct deposit of $200

Apply for the Chime credit builder visa card
Chime may request some basic background information such as your address, occupation and social security number. However, if you have trouble providing some of your information to verify your identity - there may be other ways in which you can do so.
Frequently Asked Questions
It's normal for people to have many questions about this card, so we've addressed some of the most common questions below.
Is There An Overdraft Facility?
No. The money that you have is the money you can use - if you try to make a purchase that exceeds the funds available, the transaction will simply be declined.
How Does Cash Withdrawal Work?
Most ATMs will allow you to withdraw cash without charge - however, it's critical that you are aware that some ATMs may charge you. This is much more likely to happen if you are overseas.
To avoid this, consider asking Chime's customer service team if you need to withdraw money. The limit is $500 per day (24 hours) to withdraw and $7,500 for purchases.
The Bottom Line
Overall, we think this card can help many people - particularly those who have a limited credit history or perhaps have limited experience dealing with their own finances.
However, we would also say that despite some of the benefits of using this card - there are many other alternatives that might be better for you.
In fact, there are other cards like this one available - so think carefully about your personal situation before you apply.
Pay stubs take only moments to generate, and they take roughly the same amount of time to misplace. If you receive regular paychecks from an employer, make sure to store them in a safe place.
---
Frequently Asked Questions
Yes, the Chime Credit Builder Visa Card can be used anywhere Visa is accepted, including internationally. However, a 1% foreign transaction fee may apply.
No, the Chime Credit Builder Visa Card has no annual fees, no monthly fees, and no minimum deposit requirements.
By using the card responsibly — making on-time payments and keeping balances low — Chime reports your activity to the major credit bureaus, which can lead to an improved credit score over time.
To apply, visit Chime's website and sign up for a Chime Spending Account. Once you have an account, you can apply for the Credit Builder Visa Card within the Chime app.
To qualify for the card, you must have a Chime Spending Account, be at least 18 years old, and have a valid Social Security number.
Users load money onto the card from their Chime Spending Account and use the card for purchases. Chime then reports the card usage to credit bureaus, helping to build the user's credit score.
The Chime Credit Builder Visa Card is a secured credit card, meaning users must load money onto the card before making purchases. It does not require a credit check, and there are no fees or interest charges.
Credit score improvement varies by individual and depends on factors such as payment history, credit utilization, and the length of credit history. Generally, responsible usage of the card can lead to improvements over several months.
Yes, funds held in the card are FDIC-insured up to $250,000 through the Bancorp Bank or Stride Bank, N.A., Members FDIC.
The Chime Credit Builder Visa Card is a secured credit card designed to help individuals build or improve their credit scores by reporting responsible card usage to major credit bureaus.
Create Your Paystub in 2 minutes