Top 7 Thoughtful Farewell Gifts for Coworkers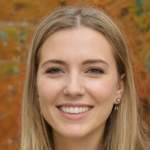 By
Samantha Clark
Jun. 24, 2022
The relationships you have with your coworkers are unique. After all, they are the people you spend most of your days with. You've bonded over bad break room coffee, annoying requests from management, and tedious Zoom meetings. However, you may not be exactly best friend-level close.
This situation can make finding the perfect farewell gift for a departing or retiring coworker incredibly tricky. You want to show them you appreciate them and that you will miss seeing them around the office without spending a fortune. You also want the gift you give to be valuable rather than seen as junk that will get thrown away.
The following list includes a variety of funny, practical, and thoughtful gift ideas for coworkers and colleagues that are moving on to a new job. Each is a meaningful parting gift that will express your appreciation for your former coworker and wish them luck with their new endeavors.
Also read: Skill Assessment is Important During Hiring the Process
A Personalized Bobblehead
Who wouldn't love a miniature version of themselves on their desk at work? If you're looking for a farewell gift idea that is perfect for both a female colleague and a male colleague, consider a personalized or custom-made bobblehead.
A bobblehead is a figurine on a base that has an oversized head. The head is connected to the stationary body via a spring, and when you hit it will move around or "bobble." They are commonly found as sports figure depictions, celebrities, or characters from movies and TV shows. As a result, most people don't have bobbleheads of themselves.
To find a bobblehead of your favorite coworker, you would have to order it custom. Sites like Etsy do custom work and are great places to order items like these. Typically, all the artist will need is a photo of your coworker to work from. The sculptor will create a likeness of your coworker, paint it to your exact specifications, and ship it to you.
You can have a lot of fun creating a custom bobblehead to make it more of a funny gift. Depending on the ability of the artist, the options can be plenty. Your coworker's head on a superhero's body sounds like the perfect bobblehead.
This gag gift is a funny and charming way to say goodbye to a former coworker. They will appreciate that you took the time to make them something so personal, and it will make a great story at their new office.
Also read: 7 Employee Benefits and Compensation Ideas
A Funny Mug
A funny mug is a classic gift for your work bestie that will delight them every time they look at it. Funny mugs can be found all over the internet and include NSFW jokes, office-related sarcasm, pop culture references, and more.
Some companies can create a custom engraving for your mug with an inside joke or a favorite saying that you and your coworker share. Whatever personalized message you think your coworker would appreciate most.
For something a little sweeter and is less like a gag gift, you can also put together a personalized farewell gift mug instead of one with a hilarious or sarcastic saying on it.
Creating a personalized mug is as simple as uploading a favorite photo of the two of you. A photo mug is a sweet way to remind your coworker of you and the good times together. This custom mug can be used for their morning coffee at their new office or as a pencil holder on their desk.
A Subscription Gift Box
Nothing says a thoughtful gift like a subscription box catered to your former coworker's interests and hobbies. They are more personal than gift cards but affordable and easy to obtain. Luckily, there are hundreds of themed subscription boxes to choose from.
There is a subscription box for wine enthusiasts, health-nuts, cheese lovers, and single-origin coffee snobs. You can buy monthly memberships of hot sauces and luxury chocolates, or yearly subscriptions for craft beers and liquors, recipes, candy, and more.
If your coworker isn't crazy about a specific food or beverage, there are other subscription services to consider as a going-away gift that is tailored to their likes and hobbies.
For example, a Bespoke Post is a subscription box perfect for male colleagues. Each box is themed and comes with unique products that can be used in the kitchen or for personal grooming.
If your coworker is a female colleague who enjoys makeup or trying out new beauty supplies, they might enjoy a subscription box-like Ipsy Glam Bag as a going away gift. If she likes to travel, you could buy her a subscription to the Undiscovered Artisan Box which is filled with unique items from around the world.
A monthly subscription box that will satisfy people of all ages is the Say It With A Sock Sock of the Month Club. This surprisingly joyful box includes high-quality socks with fun and funky patterns, perfect for a coworker that enjoys a touch of whimsy with their business casual outfits.
Also read: 10 Best Work-Life Balance Jobs in the USA
A Scented Candle
Scented candles are the perfect gift. They are extremely affordable, thoughtful, and practical. They are also universally appreciated by both female coworkers and male coworkers for their aromatherapy benefits, cozy ambiance, and general beauty.
The right scented candle can be an excellent mood booster. They can also evoke strong memories or emotions. Studies have shown that a good scented candle can promote wellness and mental health by reducing anxiety and depression and aiding with chronic pain.
With all of these lovely benefits, a candle is a simple and thoughtful gift that will demonstrate you want the best for your leaving coworker.
There are thousands of places to buy candles and plenty of spots where you can customize the candle for an entirely personalized gift. Some places allow you to choose the actual combination of scents for the candle, however, more often than not you'll be able to customize the candle's label.
Customizing the candle label allows you to write a hilarious message, share fond memories, or even include a meaningful image.
An Electric Mug Warmer
A going-away gift that is sure to please any coworker is an electric mug warmer. If you have ever noticed your coworker complaining about having to drink cold coffee, they may appreciate the ability to keep their coffee warm from the comfort of their cubicle.
An electric mug warmer is like a small hot plate specifically designed for mugs and small bowls. Most plug into a standard outlet and have a simple on/off switch with a light that indicates if the warmer is hot or not. They are affordable smart gadgets that are easy to keep clean and are extremely portable.
What makes an electric mug warmer such a great gift is the fact that it eliminates the number of times your coworker will have to walk back and forth from the microwave. They are the perfect farewell gift for someone who takes a long time to drink their coffee and gets distracted by work tasks easily.
People who are looking at retirement can also enjoy an electric mug warmer. Chances are, if they drink their coffee slowly in the office they also drink it slowly at home. Having a convenient appliance to keep their coffee warm as they go about their day is a lovely and thoughtful gift idea.
Also read: Learning Programs For Startup Employees During Pandemic
A Colorful Bento Box
If your coworker is notorious for bringing their lunch to work, they would probably love a fun and colorful bento box.
Bento boxes originated in 13th century Japan and the term means "convenient." Traditionally, a bento box is a single-portion box that contains a full and well-balanced meal. It is a great way to transport tasty, homemade food back and forth to the office.
Although the bento box started out as a wooden lacquered box, materials like plastic and aluminum started to be used in the 20th century. This allows for a variety of fun, bright colors and unique patterns that can showcase your coworker's personality.
Bento boxes are useful because the food typically doesn't need to be warmed up. They can be filled with carefully portioned sandwiches, filling salads, or a plethora of healthy snacks.
You could expand upon the bento box gift idea by filling the new bento box with non-perishable items that you know the departing colleague enjoys. If they enjoy a certain kind of candy or the two of you bonded over your love of potato chips, you could include it in the box.
This not only shows your departing friend that you paid attention to them throughout the time you worked together, but it also makes a great gift they will always remember.
Signed Keepsake Photo
Gag gifts are great for colleagues who are saying goodbye. Everyone gets a good laugh out of them. Depending on the type of gag gift, they can include a special message of fond memories you and your colleague share. However, gag gifts are not the ideal gift for every departing co-worker.
If your coworker is a sentimental person, or perhaps they have worked at the company for a long time, they may appreciate something more substantial like a signed keepsake photo from people in the office. They can hang it on the wall in their home office and enjoy it for life.
To pull this awesome gift off, you will need to organize a group photo with the office staff ahead of time. This doesn't have to be a professional shot, although it wouldn't hurt to set up a nicer DSLR or digital camera on a tripod so it looks as nice as possible.
You will then need to get it printed and framed. Make sure that the frame has a large white mat. This is where you and all of your coworkers will sign their names and leave their farewell messages or other details about their working experience with their co-workers.
You can also execute this great gift on a smaller scale. If your co-worker isn't super popular or doesn't have numerous friends throughout the office, you may want to take a picture with just the people they are closest to. It would also be a great gift idea to frame and sign a photo of the two of you for a more personal farewell gift.
Also read: 8 Great Virtual Retirement Party Ideas
Coworker Gift Guide
Buying going-away gifts for your coworker is a special occasion that doesn't have to be a chore. After all, you want to celebrate their new job and say goodbye in a meaningful way. Before making a gift purchase, you may want to consider the following items.
Budget
One of the most important things to consider when buying going away gifts for a leaving coworker is how much you are willing to spend. Before making any kind of purchase, you need to make a budget and stick to it.
The budget you set will need to take your income into account. Your budget should also reflect your relationship with your coworker. For example, you probably don't want to spend hundreds of dollars on a custom gift for a coworker you've only spoken to a couple of times.
However, if they are your work bestie, you may want to consider a broader budget to get them an excellent gift they will adore.
There is no set amount for gift giving. It is generally recommended that going away gifts for coworkers or bosses run between $20-50. Anything in that amount will definitely leave a lasting impression without breaking the bank.
Personality and Interests
While it would be easy to simply buy a gift card or throw some cash in a card as a going away gift, it isn't the most thoughtful way to express your best wishes to your former coworker.
That's why you want to consider their personality when buying them a unique farewell gift. You also want to seriously think about their interests and hobbies outside of their job.
For example, you may not want to buy your golf-loving coworker a pair of tickets to a hockey game, or your wine-loving coworker a monthly subscription for craft beers. After all, if you're going to spend the money on a going away gift, you want it to be something that your coworker will enjoy.
Think about what your coworker would really appreciate and compare that to what works with your budget before making any buying decisions.
Occasion
The type of farewell occasion is also important to take into consideration.
For example, if your coworker is having a retirement party, buying them something that would be typically used in a cubicle or office environment may not be the most useful gift. However, if they are simply moving onto a new company or a better job, they may appreciate an office-related gift.
In either instance, you would seriously think about the occasion and get them a gift more reflective of their situation.
Their Sense of Humor
Gag gifts are a tempting gift idea for male and female co-workers that are leaving for a new job. However, you will need to consider whether or not the co-worker will actually find the gift funny or not.
If you aren't close with your co-worker and don't consider them a friend, it may be a gamble getting them gifts that have adult themes or curse words on them. Those kinds of things may not be what your coworker finds funny.
Age Appropriate
You will also need to make sure whatever ideas you have for a goodbye gift is age-appropriate. You can say farewell in a variety of ways, but you don't want to get something too silly or too young for someone leaving for retirement.
Similarly, you want to avoid purchasing gifts that people of more advanced age would prefer. If your departing co-worker isn't 21, a wine glass may not be the best goodbye gift.
Practicality and Usefulness
Although it can be tempting to want to send off your best former co-worker with a fancy or hilarious gift to celebrate their new job, you will also want to consider whether or not your gift idea is practical.
Not all gifts need to be useful, but gifts that have a practical use outside of their goodbye party are more likely to be used. If you're going to spend money on something, you want it to mean something just as much as you want it to be used.
Remember That It's the Thought That Counts
At the end of the day, it's the thought that truly counts. It's incredibly kind of you to want to purchase a going away gift for your coworker, but if you don't have the money or the time to buy a unique farewell gift, you shouldn't stress out about it.
If you are strapped for time or funds, a simple farewell card with your best wishes for a happy future inside of it is an excellent gift that any coworker will appreciate.
Alternatively, you could also organize a farewell card and fill it with specialized messages from the entire company. Your coworker will love reading the notes about all of the fun times people have had with them before they jet off to experience new adventures.
Final Thoughts
Buying a gift for a coworker is a kind way to express that you're going to miss them.
Whether you're trying to give your departing coworker a good laugh, encourage them to pursue a new hobby now that they are retired, or simply share your appreciation for all of their hard work throughout the years, thoughtful farewell gifts are lovely sentiments.
Coworker farewell gifts don't have to be expensive. They should reflect the personality and interests of the individual, be age-appropriate, and if they have practical uses outside of being funny or enjoyable, that is even better.
Most importantly, you should remember that no matter what gift you buy for your coworker, it's the thought and the intention behind it that truly matters.

If you haven't got the most efficient way to produce paystubs for your employees, check out the pay stub maker today. So easy and convenient!
Create Your Paystub in 2 minutes