What are 8 Great Virtual Retirement Party Ideas?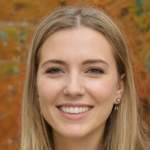 By
Samantha Clark
Jun. 20, 2022
Do you need some ideas for a virtual retirement party but don't know where to start? Worry not, because we've got your online retirement event covered with these 8 great virtual retirement party ideas that will make sure everyone's included in the fun.
Virtual Retirement Parties
Throughout the COVID-19 pandemic, a large portion of the world shifted to a more digital/remote lifestyle. Work, meetings, social events, and so many unexpected things had found a way to be remote.
It might seem strange at first, but even retirement parties can be held in a virtual venue. Perhaps these get-togethers lack the intimacy of in-person farewells, but they do have their perks.
Reasons to Have A Virtual Retirement Party
So, why should you throw a retirement party virtually? There are more benefits than you might think, including
COVID-19 concerns

The business is entirely remote

Accessibility

Less expensive

Convenience
Virtual retirement parties ensure that everyone can be involved, no matter where they are or what their role is. It makes the event more accessible.
Also read: How to Ask For a Promotion
Social Distancing
The world may be recovering from the pandemic, but that doesn't mean Coronavirus is a done deal.
Despite numerous vaccines, there are still a lot of cases popping up around the world, as well as a few troublesome new strains.
Sometimes it's better to stay at home and throw your retirement party, especially if the workplace and its people are at risk.
Scattered We Are, United We Stand
Not all businesses have a building where everyone congregates each day. Some companies are built entirely online and employ remote workers across the globe.
Companies like these don't have the luxury of hosting in-person events. The people who work there could be scattered all over, making it nearly impossible to get everyone together at once.
That's where virtual retirement parties and other online events come into play. They allow people to attend the get-together no matter where they are.
Also read: Improve Employee Engagement
Everyone Can Attend
Speaking of attendance, it's also important to consider scheduling.
Some people have kids. Some people can't walk very well – or at all. Some people don't have cars. Many people are busy. Some people don't like attending social events.
The list goes on.
You eliminate many of these issues by using a virtual environment as your party venue.
Since the internet is accessible to almost anyone at home, people aren't held back by their demanding lives and are more likely to attend.
It's Essentially Free
With a virtual retirement party, you can avoid some potential costs that would typically come with an in-person event. That includes things like travel expenses, food costs, and decorations.
The only real costs might be physical gifts sent to the retiree, prizes for game-winners, and virtual games such as escape rooms.
We're not saying the retiree isn't worth a bit of extra money spent. But, if your business is on a budget, virtual retirement parties can help.
It Can All Be Recorded
The beauty of doing things digitally is that they can last forever. If you host an online party, it can all be recorded for people to view later.
This is a plus because you can send it to the retiring colleague and anyone who wants to keep it as a commemorative keepsake.
Also read: Skill Assessment is Important During Hiring the Process
It's Convenient
Above all else, online events are more convenient than in-person events. They're easier to plan and much easier for guests to attend since they don't need to leave the comfort of their homes to be involved.
8 Great Virtual Retirement Party Ideas
Now that we've (hopefully) convinced you why you should be hosting your retirement parties virtually, we'll give you some fun ideas you can use to create an unforgettable digital event everyone will love.
1. Online Slideshow Presentation
Retirement parties are a way to show gratitude towards a person's time in the workforce. What better way to do this than with a slideshow presentation full of pictures, videos, and coworker-submitted tributes of the retiree.
All you need is some recorded media of the retiree and a slideshow creation software such as Powerpoint or Google Slides to create something special.
After you put everything together, you'll go through the slides reminiscing and laughing as you take a trip down memory lane.
This is one of the easiest things to put together for a virtual retirement party but will end up meaning a lot to the retiree, and it's something they can hold onto forever.
2. Virtual Retirement Party Games
Yes, you can still play games even if you're all thousands of miles apart!
Get everyone to participate and have some fun by putting together some online party games, including
Want to know how you can set these games up online? We've got you covered.
Online Retirement Bingo
Online Bingo is a virtual take on the classic party game that everyone loves and most people already know how to play.
There are a few different ways you can do this one.
The first option is to create the cards and distribute them through PNG or JPEG files. If you made your boards with numbers, you could use a random number generator to call the numbers.
Have everyone open the image and use their device's built-in editing function to draw over the spaces.
When someone gets bingo, have them send a picture of their board through your Zoom chat (or whatever other meeting software you are using).
The second option would be to use an online bingo card generator. Playing online retirement bingo will get everyone involved and is a great way to personalize the event by making each "category" about the retiree.
Also read: 10 Best Work-Life Balance Jobs in the USA
Trivia
Trivia is a fun way to make sure everyone is involved in a game, and you can customize it to fit the theme of the virtual retirement party.
All you need to do is compile a list of compelling questions and have their answers to the side.
Read every question twice and have everyone write their answers down in a text file. In the end, have them send it to you so you can tally up everyone's scores and announce the winner(s).
Alternatively, you can just read the answers at the end and let everyone see how they did for themselves.
Pictionary
Another fun way to entertain the retiring coworker is to get everyone involved in a game of Pictionary.
You could do this through some screen sharing and MS paint, but we've found that using an online Pictionary service such as Skribbl is easier.
Remember, the worse the artist is, the more fun and hilarious the game will be!
Never Have I Ever
Never Have I Ever might be stereotyped as a college game, but you can implement a "safe" version in the office, and end up having a lot of fun with co-workers.
Everyone will start by holding up 5 or 10 fingers (depending on how many people are playing). Each person will then take a turn saying "never have I ever–" and finishing the statement.
This statement could be something like "called out sick to sleep in" or "took a two-hour break."
If anyone has participated in the statement that was announced, then they'll put down a finger. The last person with fingers still up is the winner.
This version might be a bit tamer than the one you played in college, but it's a great way for everyone to confess everything to the retiring colleague and leave no stone unturned.
Also read: Learning Programs For Startup Employees During Pandemic
3. Personal Quiz
See how well the workplace knows the soon-to-be retiree with a personal quiz all about them.
To do this, compile a list of personal questions about the retiree and ask them at the retirement party to see who can answer the most.
By asking in-depth questions about the person, you can see how they've flourished in the workplace and what kind of personal relationship they've established with each of their colleagues.
Of course, you might need some help with this one if you don't know the retiree that well yourself.
You can gather information from around the workplace, have people who you know are close to them help you, or confront the retiree directly.
It's a flattering gesture, but keep in mind what kind of person the retiree is. If they're a bit more introverted, they may not want to open up or have their personal information shared with the rest of the workplace.
4. Send A Physical Gift
Another way to show the collaborative appreciation of a workplace is to have everyone mail a physical gift to the retiring coworker.
You can then have them open these farewell gifts live in a video call during the retirement party.
Stumped when it comes to great gift ideas for retirees? Try one of the following options.
A mug with a sarcastic comment

A flashy apron

A framed funny photo of them

Alcohol

A gag gift

An edible arrangement
To make this virtual retirement party idea even more thrilling, you can have the retiree guess who sent each gift – kind of like a secret Santa, except there's only one receiver.
5. Create a Collaborative Playlist
A very sincere and unforgettable way to send a beloved coworker off is with a playlist created by the workplace tailored specifically for them.
Have everyone pick a song that reminds them of the retiree. Then, compile these songs in a playlist through Spotify or Youtube.
You can either have these songs play throughout the online office party or go even further and turn them into a presentation.
Have each person play a short segment of the song they chose and prepare a short speech on why it reminds them of their coworker. If you have a lot of people attending the party, then you can make a time limit or have only certain people present.
Be sure to send the retiree the playlist at the end so they can have it as a keepsake for years to come.
6. Virtual Escape Room
Are you looking for something a bit more invigorating? Try a virtual escape room at your retirement party.
This concept may have been foreign a few years ago, but nowadays, many services provide quality virtual escape room experiences.
So, how do these escape rooms work?
Each service is different, but the gist is generally the same. You'll split the attendees into teams where they'll work together to solve mysteries and puzzles to progress in the virtual escape room.
These may cost a bit of money, but they're marginally cheaper than regular escape rooms, and everyone can participate in them.
You'll also be surprised at the variety of different themes and styles available at these virtual venues. It's kind of like a video game, but it's also one of the best virtual team-building games.
7. Virtual Surprise Party
This one can be combined with any other of the virtual retirement ideas on this list. The only difference is – it's a surprise!
Since everything will be done online, keeping a party a secret and organizing it is much easier than throwing an in-person surprise party.
All you need to do is send the meeting link and party information to all the people attending and then inform the retiree of a mandatory meeting concerning their retirement.
After that, you've got the perfect surprise for your soon-to-be former colleague.
8. Personalized Video Messages
If everyone's up for putting in some extra effort for their special retiring coworker, have them create some personalized video messages for them.
Encourage each person to record some short personal notes about the retiree. It could be a funny speech or a heartfelt memento. Some could even get creative with skits or a bit of fancy editing.
Set a time limit and have each person present their short during the retirement party. Don't forget to record each one and send it to the person at the end.
If pre-recorded messages seem a little too complicated, have everyone give a real-time speech in the call (again, don't forget to record).
Tips For Throwing a Successful Virtual Retirement Party
Now that you have some great virtual retirement party ideas, let's cover some tips that can help the event go off without a hitch.
Personalize It
This list is a generalized compilation of ideas to inspire you. It's up to you to develop a retirement party that is specifically personalized for the retiree.
This means you have to consider what idea you think they would appreciate the most and how you should approach the idea.
If they're fun-loving and sociable, go for the escape rooms. If they're a bit older, they may value personalized messages more. If they're the brainy type, you should include some trivia and if they're a history buff, then make the trivia theme fit accordingly.
You can also try to invite friends and family members of the retiree to the virtual retirement party. What you ultimately choose will depend on the person and what they mean to the workplace.
Hold a Separate In-Person Event
Some people despise remote meetings. They love intimate social interaction and in-person get-togethers – including in-person retirement parties.
If your retiree is one of these people, you may want to consider holding two separate events.
One will be a large-scale event where everyone is invited and is held online.
The other should be a small retirement party with the colleagues closest to the person retiring.
This is a great way to satisfy everyone and still make the person retiring feel special.
Plan Ahead
Planning a virtual event is a bit easier, but there's still some preparation involved. Planning as far in advance as possible will make the whole process smoother.
Virtual retirement parties are more accessible and easier to attend, but you still want to give people fair notice to adjust their schedules properly.
Remember, last-minute planning seldom goes according to plan.
Be Bold
This event is the last one of the retiree's career. It's not just something to throw together for the sake of taking the day off.
Try to be creative and make the party memorable for everyone.
You'll want to think outside of the box to create a truly unique and special virtual retirement party experience for everyone.
Conclusion
Hopefully, this guide has provided some useful virtual retirement party ideas as well as a few handy tips.
It can feel slightly limiting to throwing your party remotely, but we assure you that there are just as many online possibilities as in person. As this list has proven, numerous ideas can only be done via an online retirement party.
Regardless of how you choose to plan your virtual retirement party, remember to get innovative, be bold, and create a truly memorable final encounter.
If you haven't got the most efficient way to produce paystubs for your employees, check out the pay stub maker today. So easy and convenient!
FAQ
Here are some commonly asked questions around the web about virtual retirement parties:
Where can I throw a virtual retirement party?
The most efficient place you can throw your virtual retirement party is on Zoom. You could also do it through Skype or Google Workspace.
How long should a virtual retirement party last?
It depends on what type of events you plan and how many people are attending. A good duration for a retirement party is usually between 1-2 hours.
How much should I spend on a retirement gift?
A good price range where you can show your appreciation without breaking the bank is between $10 and $50.
If you're planning the event, make sure you specify the minimum and maximum price points for everyone so they'll have an idea of which virtual retirement gift ideas they can afford.
---
Frequently Asked Questions
Yes, you can tailor the virtual retirement party ideas to best suit the retiree's personality, interests, and preferences.
Yes, you can include games and activities, such as trivia, bingo, or sharing stories about the retiree, to make the virtual celebration more engaging and entertaining.
Yes, you can schedule time for guests to give speeches or toasts, expressing their gratitude and well wishes for the retiree. Be sure to communicate the schedule in advance to allow guests to prepare.
Guests can participate by sharing stories, memories, or advice for the retiree. They may also contribute by sending gifts, gift cards, or creating a group video message to present during the party.
To make the party memorable, consider incorporating personalized elements, such as a virtual background featuring the retiree's favorite hobby or destination, a slideshow of their career highlights, or a surprise guest appearance.
You can send invitations through email, text messages, or social media, including the date, time, and a link to join the party on the chosen platform.
A virtual retirement party is an online celebration of someone's retirement, typically hosted on a video conferencing platform like Zoom, Skype, or Google Meet.
You can use video conferencing platforms like Zoom, Skype, or Google Meet for hosting a virtual retirement party. Choose the one that best fits the needs of your group and the retiree.
You can read the blog post mentioned in the original query to explore 8 great virtual retirement party ideas.
A virtual retirement party enables friends and colleagues to celebrate a retiree's accomplishments, even when they cannot gather in person due to distance, time constraints, or health concerns.
Create Your Paystub in 2 minutes