Paychex - What is it?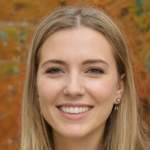 By
Samantha Clark
Jan. 08, 2022
Paychex is a company, founded in 1971 by Tom Golisano and based in Rochester, New York, that provides human resource, payroll, and benefits outsourcing solutions for businesses of various sizes. They operate in the United States, Brazil, Germany, Denmark, Norway, and Sweden. In this article, we'll look at the business and its services in detail, so you can decide whether or not what they're offering is suitable for you and your business.
Payroll software
Paychex offers three different tiers of its payroll software. These are:
Paychex Go: This is the basic package and, as such, is the cheapest. It is designed to suit the needs of small businesses, offering online payroll functions along with automatic tax filing. It can also handle automatic W-2 and 1099 forms, both for employees of the business and for independent contractors. Another useful feature is its ability to work with other software, such as some accounting software packages like QuickBooks, time and attendance packages, and so on. This means that there'll be no need to enter the information into two or more different pieces of software, saving time.
It also doesn't matter how you like to pay your employees, as Paychex Go can handle payment by direct deposit, check, prepaid card, check signing services. The company also employs hundreds of specially trained, US-based experts in compliance to keep track of the relevant laws and regulations, which can sometimes change without some people realizing. These experts are available to provide help and support both online and on the phone.
Flex Select: According to the company itself, this is their most popular and best-selling option. The pricing is specific to the needs of each company that chooses to use it, and Paychex will be happy to give your company a free, no-obligation quote if you reach out to them. Flex Select offers all the benefits of Paychex Go, with several extras. For instance, Flex Select gives you access to a payroll specialist to help guide you through the setup process and offer advice. There is also more developed integration with 3rd party software packages, including other accounting and human resource software. Additionally, there is a free app available to the administrators of your business so that they can handle payroll-related matters wherever they happen to be.
Demonstrating that Paychex isn't only about payroll, Flex Select also comes with a digital marketing service that includes the specialist advice of a consultant who will formulate a plan to improve your business's social media presence and provide an analysis of how effective the eventual results are.
There are also other features like this that are ideal for young or small businesses that are looking to develop. They offer online learning modules about various kinds of business topics including but not limited to payroll and onboarding, and even provide the opportunity for short-term business loans.
Last but not least, it also provides a service that allows employees of the company to check their credit records any day, any time, without needing to contact your company. This can be very useful if the employee is making a significant purchase over the weekend, when your company's staff are unavailable, and frees them up to do other work.
Flex Enterprise: This is Paychex's premium option and offers all the benefits of the previous two levels with some higher-level advantages that make it suited to larger businesses than the first two levels. This level of Paychex goes beyond being just a payroll management solution and functions in effect as a full-scale human resource management advisor. It can cover unemployment insurance and wage garnishment for all your employees, make background checks on would-be employees, and offers a paper-free onboarding service for new employees that allows them to enter forms for direct deposit and taxes. It has assistance for worker compensation insurance and payments. To help with the smooth running of human resources, it also collects feedback, training, and compliance information.
Custom: This isn't a level of service as such, but it is an option. All the previous packages we've just seen come with specific sets of features, but it is also possible for you to create a custom package of features that's right for the needs of your business. So, for example, if you want the services of a payroll specialist but don't need digital marketing advice, you can choose one and not the other. This can be arranged online, by phone, or in person.
Whichever level of service (or custom package) you decide is right for your company, you will then sign a contract with Paychex and make a monthly payment either by debit or credit card or from your company account directly. Paychex won't invoice you but will provide payment receipts.
Also read: What Are The Ways To Better Manage Payroll In Your Business?
Online site/app
As mentioned above, Paychex offers online and app support. The site and app are synchronized no matter what device you and your administrators use to access them (and it's available on desktop, laptop, phone, and tablet) and can be used to access information, make reports, and much more. The user interface is fairly solid - it's not especially pretty, but then it doesn't need to be. Paychex offers a wide range of functions and the app does a good job of integrating all of these while keeping itself fairly easy to navigate. Admittedly, some screens can be rather dense with information and functions, but this is part of what makes the application so flexible.
Also read: 12 Ways Payroll Data Can Help Your Small Business Save Money
Frequently asked questions
Does Paychex offer a trial period?
Paychex does sometimes offer free trial periods as a promotion, but it's not a standard feature. If you want to know if they're offering a free trial at any particular time, you'll need to check their website to find out.
What other software can Paychex integrate with?
As we've seen above, Paychex can integrate with a fairly wide range of third-party software, such as accounting software like QuickBooks as well as software for human resources management, retirement, banking, and more. However, one of the greatest things about Paychex is that if you have Flex Select or Flex Enterprise, you'll be given access to Paychex's software integration development site. This means that if your business is using a piece of third-party software and Paychex doesn't support integration with it, you can refer it to them and they will develop applications and integrations specifically for that software. A full list of the integrations that Paychex offers is available here. It includes a search function so you can quickly see whether Paychex can integrate with a specific piece of software your company uses.
Also read: Payroll Success For Small Business
Conclusion/final thoughts
So, Paychex is a company that sells payroll support software. However, as we've seen, the company's software actually goes some way beyond just being a payroll support service and offers a much wider range of functions, ranging from digital marketing consultancy to integration with a wide range of other software, depending on which package you go for. It has several options, ranging from those suitable from the smallest of small businesses to packages that should satisfy businesses on the larger side of medium. However, if you're looking for payroll software for a business larger than this, there are other options that you might find better suited to your needs. Check out our pay stub generator for more information.

Also read: 8 Best Payroll Software To Try In 2021
Create Your Paystub in 2 minutes