What Does a HR Business Partner Do? - What To Know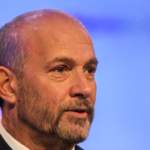 By
James Wilson
Nov. 22, 2022
In 1990, a new role was introduced within businesses to help organizations establish plans and ensure that the business is hiring individuals who are right for the role. This role is called the Human Resource Business Partner, which is often referred to as HR Business Partner or HRBP.
Although the role may sound similar to other positions such as HR manager or HR generalist, the HR business partner position is completely different. Knowing and understanding these differences is important, especially if you are training as an HR professional and wish to rise through the ranks of your industry.
In this guide, we'll be taking you through everything you need to know about the HR business partner position, starting with what the role means and delving into the importance of the role within organizations. This allows you to determine whether this is a role you want to work toward in the future.
Also read: 7 Employee Benefits and Compensation Ideas
What Are HR Business Partners?
Before we delve into why HR business partners are essential and what they do, it's crucial that you understand what an HR business partner actually is. HR business partners work with the executives and managers of an organization to help improve the HR functions in the workplace. This can include establishing strategic plans to help better the business in its bid to achieve its objectives.
HR business partners are essential for organizations as they help create plans for a more effective management system within the workplace. This is especially crucial in businesses that are growing or expanding as it can help smoothen transitional periods.
A lot of businesses will help their current HR professionals excel in the HR business partner rank by sponsoring their training to receive certifications such as SHRM. These qualifications will help the individuals gain the skills needed to progress to such advanced roles within the workplace.
Also read: 8 Great Virtual Retirement Party Ideas
What Do HR Business Partners Do?
Now that you understand what an HR business partner is, it's essential to learn about their role and what they actually do. HR business partners work with the executive and senior management, including the HR coordinator, to establish strategic plans on how the business can achieve its goals.
They do this by working closely with senior management from every department and ensuring that the business is running as smoothly as possible. They will also be heavily involved and influential when it comes to establishing strategic plans that are going to help the business grow.
Here are some of the tasks that the HR business partner is responsible for:
Finding The Right People For The Job
HR business partners are responsible for ensuring that any jobs that are available are filled by individuals who possess the appropriate skills to carry out the job efficiently. This means that they need to have a good understanding of what skills are needed for the job and are able to determine whether someone has those skills from their resume and application.
Also read: 7 Thoughtful Farewell Gifts for Coworkers
Improving the HR System
HR business managers must also ensure that they are constantly improving the HR system within their organization. This is especially important when the business is undergoing significant changes and growth. They will be required to monitor policies and performances closely to determine what changes and improvements can be made in order to ensure that both employees and employers are happy. #
Also read: Use A Customised Invoice For Your Business
Why Are HR Business Partners Essential For Organizations?
We have touched on the fact that HR business partners are an essential asset for any business, but in this section, we'll discuss why this is the case.
HR business partners help to strengthen any organization as they take on responsibilities that used to be tasked to executives. It is the HR business partner's job to come up with strategic plans and solutions to any problems that the organization is facing. This means that the executives and senior management for other departments can focus on their departments.
HR business partners are also able to assess the organization's current employees, evaluating their strengths and weaknesses to ensure that each employee is capable of delivering the company's goals.
The amount of work that an HR business partner does is the reason that those who undertake the role are expected to be highly educated as they will have gained the skills to come up with strategic plans during their course.
Also read: 5 Ways To Keep Track Of Your Businesses Income And Expenses
How Much Do HR Business Partners Learn?
The role of an HR business partner is so extensive in terms of the tasks and responsibilities involved, so it is probably unsurprising to hear that with such an advanced role comes a rather generous employment package.
On average, HR business partners in the United States earn around $82,425 per year. This figure can vary depending on various factors such as the industry you work in as well as your location.
Therefore, it's always a good idea to look into the average HR business partner salary for your industry as well as for your location as this will probably be more accurate in terms of what you are eventually offered.
For example, the average salary for an HR business partner working in New York is $106,393 per year, whilst the average salary in West Virginia is $74,342 per year for the same role. Bear in mind that this is most likely because the cost of living in New York is significantly higher than the cost of living in West Virginia.
FAQ
What Are The Responsibilities Of An HR Business Partner?
HR business partners have a wide range of responsibilities that they have to deal with. This can include streamlining any HR functions as well as reporting on HR metrics, predicting staffing needs in advance, managing any termination processes, ensuring staff wellness, enhancing workforce retention, enforcing compliance regulations, and assessing any risk.
What Is The Difference Between An HR Manager And An HR Business Partner?
Although the titles are used interchangeably, the HR manager and HR business partner roles are completely different. This is because HR managers oversee the HR department and work closely with those in HR specifically. On the other hand, HR business partners work alongside other department managers to establish plans for hiring people with the appropriate skills depending on the department.
What Does It Take To Be An HR Business Partner?
HR business partners tend to have a minimum of a bachelor's degree in either human resources or business administration. If you want to put yourself ahead of the rest, then embarking on an MBA will provide you with a great advantage. Having these degrees will ensure that you develop the appropriate skills such as communication, team coordination, presentation, and strategy development among much more.
Conclusion
In conclusion, HR business partners are an essential asset to any organization because their role is to ensure that businesses are hiring individuals who have the appropriate skills to excel within the workforce. This means that they are constantly communicating with all departments and ensuring that everyone is happy and right for the job.
HR business partners have become even more important since the pandemic as they have been able to participate in strategic planning and communication with all departments of the business. This will ensure that your business has a better chance of thriving under pressure and difficult times.
If you haven't got the most efficient way to produce paystubs for your employees, check out the pay stub maker today. So easy and convenient!
Create Your Paystub in 2 minutes