Learning Programs For Startup Employees During Pandemic - The Full Guide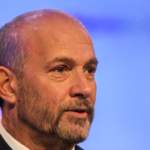 By
James Wilson
Jun. 17, 2022
Learning and development is a crucial area of investment for any organization, but why exactly is it so important?
The landscape of work is constantly changing. As technology advances, new skills are required to keep pace. For example, digital literacy has become an essential skill that was not even a term until recently in the past few years and has become important for business leaders and business priorities.
Focusing on learning objectives and development allows you to remain relevant in your industry by improving employee performance and productivity. This article takes an in-depth look at all of the benefits of learning and development for both the employer and employee.
What Are Other Companies Doing About Learning And Development?
Startups are struggling to stay afloat during the pandemic. Many have cut employee benefits and slashed salaries to preserve cash. But others are stepping up to achieve new levels of business excellence.
Companies including Amazon, Apple, Facebook, Google, and Microsoft offer financial assistance and other benefits to help employees survive the coronavirus outbreak. Others are looking for ways to support small businesses that have been hit hard by the pandemic — and some companies that would typically compete are working together.
Employees at tech giants may get more attention than most workers, but many startups offer similar perks and benefits. Some offer tuition reimbursement for employees who want to learn new skills or advance their careers. And many startups offer family leave policies that can save new parents money on daycare costs — a big help when most daycares are closed due to COVID-19.
Also read: 10 Best Work-Life Balance Jobs in the USA
The Value Of Learning And Development Strategy
If you think employee training is a waste of time, you underestimate its value.
Over the last decade, the business landscape has changed dramatically. New technological innovations have caused a shift in the skills needed to succeed at work. More than 65% of children entering primary school today will eventually hold jobs that do not exist today.
While this may sound alarming, it's not all bad news. There are plenty of opportunities for people to learn new things and for companies to invest in their employees' learning.
Employee training is beneficial for both employers and laborers. It can help companies attract and retain top talent, reduce turnover rates, and improve job satisfaction. It also contributes to your bottom line by improving employee performance and productivity. And it helps with succession planning by preparing future leaders within your organization.
Also read: Improve Employee Engagement
The Covid-19 Effect On Startup Employees
The COVID-19 pandemic has had unprecedented effects on the global economy and labour market. Many people have been laid off, while others have lost their jobs due to business closures. At the same time, many sectors have continued to operate in some capacity, and some have even expanded. The technology sector is one example to develop.
While the unemployment rate in the United States reached 14.7% in April 2020, a record high since the country began tracking unemployment during the Great Depression, information technology jobs posted an 18% increase from April 2019 to April 2020 and a 20% increase from March 2020 to April 2020, according to CompTIA's TechTown report for May 2020.
Examples Of Learning Programs For Startups
How are companies attracting or retaining tech talent in this environment? One way is by offering learning opportunities for employees during the pandemic. Here are two ways that startups are doing just that:
Lighthouse Labs
Toronto-based Lighthouse Labs has been providing online coding boot camps since 2013 and had already added remote courses before COVID-19 hit. In addition to giving massive open online courses, Lighthouse Labs offers free career services to help students land jobs at companies such as Shopify and Microsoft.
Convoy's Job Training Program
Convoy, a tech startup that connects truck drivers with shippers, recently partnered with the state of Washington to launch a job training program for its employees. The company plans to use $2 million in state funds to provide training for more than 500 people over the next two years.
Convoy will offer free courses through its Workforce Accelerator Program, including project management, leadership development, and Microsoft Office skills courses. It will also offer courses in web development and data science.
The company plans to expand the program in 2023 by offering more classes and adding more instructors.
Learning And Development Strategies
Not everyone who attends training is automatically engaged. But when learning materials are delivered to suit the individual, the learning experience is far more memorable and relevant.
In an era where people are used to being bombarded with information from every angle, it's critical to deliver the correct information at the right time. This means creating a learning plan that includes both microlearning and traditional delivery methods, but also one that can be tailored to each person's needs and interests. That way, everyone has the chance to learn in a manner best suited to their own personal style.
In order to do this, you need to understand your audience well. It's essential to use insights into your employees' behaviors, preferences, and motivations when designing your learning approach. Here are the four phases of learning and development planning.
Also read: Welcome a New Member to the Team
Phase 1. Analysis of learning and training needs
The first phase is to identify the areas that need training. These are usually the tasks and skills that employees find difficult or want to improve, but could also include new functions that an employee has never carried out before. A good way of identifying these would be through a survey among employees or by interviewing them directly.
Phase 2. Specification of learning objectives
Once weaknesses have been identified, the next step is to specify concrete objectives for the training program. In other words, what exactly should employees learn during the course? It's not enough to just "improve their communication skills." Instead, you should define precisely what kind of communication and in which situations (e.g., with colleagues, clients, etc.) they should improve it.
Phase 3. Design of the training material and method for professional development
Once a specific learning need has been identified, you can design the training program accordingly. This should involve deciding on objectives for the training course itself, preparing a detailed plan for achieving those goals – including activities, exercises, and materials – and selecting trainers or facilitators who are equipped to deliver what is required.
Phase 4. Monitoring and evaluation
The final step of the process is to evaluate the learning and development strategy. Evaluation is necessary for several reasons:
To determine if the learning and development strategy has met its objectives

To identify what worked well and what did not work

To inform future strategy
Evaluating the strategy requires an alignment between the strategy, learning and development activities, business objectives, and evaluation criteria.
The evaluation criteria should be determined during the design stage of the process (phase 3). An appropriate approach to evaluating the learning and development strategy depends on whether it was designed to be assessed in terms of business outcomes.
Also read: How to Ask For a Promotion
The 70/20/10 Model
The 70/20/10 model guides employees to break up their learning time as follows:
70% of learning time spent on job-related projects

20% of learning time spent in formal training and development activities, guided by your manager

10% of learning time spent on self-directed learning (reading, attending webinars, researching, etc.)
Why Use The 70/20/10 Model?
The 70/20/10 model has been used successfully in a variety of industries to help managers and employees achieve key business objectives. It's considered an innovative way to develop talent because it shifts away from the traditional approach of having employees sit through hours of lectures and slide shows. This model is thought to be more effective because it makes better use of the employee's development time.
Also read: What You Need Before Asking For A Raise
How Can I Measure Learning Effectiveness?
The answer is to make sure you're measuring the right thing. For example, if you've trained your customer service team on de-escalation techniques, it may be tempting to look at ticket volume as a metric. However, that's not necessarily going to translate into measurable ROI. Instead, you'd want to look at quality metrics such as Net Promoter Score (NPS) or First Contact Resolution (FCR).
Here are two ways to measure the effectiveness of a corporate learning strategy?
Benchmarks
Use benchmarks for each role in your organization. Benchmarks are essential goals for each position, including sales targets or customer satisfaction ratings. This way, you can see whether or not an employee is hitting the required target for their role.
Key Performance Indicators
KPIs are specific targets set for each employee, rather than a benchmark that applies to everyone in the same role. KPIs can be more personalized and more effective at helping employees improve their performance, but they are more time-consuming to put into place. Do you know how much you can afford to spend on KPIs? If not, check out our blog post on creating an HR budget.
How Important Are Learning And Development?
Learning and development are vital for employee satisfaction. It inspires them to learn new skills that will benefit your company, but it also makes them feel valued. The more invested you are in their future, the more they'll want to stay with you in the long term.
Learning strategy and development are not just important; it is vital to the success of any business performance.
Learning and development provide your employees with the proper knowledge and skills to do their job well. This is vital so that your business can meet its goals, make a profit, and grow.
Training also develops your employee's confidence and self-esteem as they learn new skills. This creates a positive attitude towards their work, development and enhances their performance.
Training Employees Improves Your Bottom Line
Employees are the biggest asset of the company. According to the Association for Talent Development, companies that invest in training employees achieve 24% higher profit margins than those that don't.
Improved Customer Service And Satisfaction
The value of learning and professional development is clear—it helps your business succeed by ensuring you have a well-skilled workforce. The benefits are more than just financial, but we'll start there. A study from TD found that organizations with a solid commitment to learning have 218% higher income per employee than those without formalized training. The same study found that these businesses saw a 24% higher profit margin than their competition.
Employees who are well-trained in their roles know what they're doing and can help customers better. This increased ability to perform their jobs translates into better service, happier customers, and increased revenue.
If you want to improve customer service and satisfaction, you must hire the right people and then train them on how to do the job.
Untrained Employees Can Put You At Risk.
We have talked about how training helps employees improve their productivity while increasing their productivity. In addition, risk prevention and safety training will be undertaken through various compliance training initiatives and workplace safety courses. Employers must ensure the employees work safely. While workplace behavior may feel as familiar as it sounds to many individuals, if not more so, employers should be proactive when educating employees on safety and inclusiveness at work.
Employees with poor training make mistakes that cost time and money. For example, an employee who doesn't know how to use a piece of equipment could cause damage that costs thousands of dollars to repair. Another example is if an employee doesn't know how to handle a customer complaint properly, the customer may not come back. That's lost business for your company.
Employees who are trained on how to deal with customers can provide better customer service, which builds customer satisfaction and loyalty. And if customers trust your brand, they'll be more likely to recommend it to others—which leads to increased revenue for the business.
Hiring Is More Expensive Than Employee Retention.
Hiring a new employee includes recruiting expenses, onboarding costs, lost productivity during the learning curve (not to mention the costs associated with mistakes made by an inexperienced worker), and training expenses for new hires. Investing in current employees' training helps reduce turnover because workers feel supported by their employers.
Work Institute said one in four employees leave their jobs, and employers can avoid 77%. In many ways, retaining employees is cheaper than removing or hiring new employees or losing productivity.
Ninety-two percent say they plan to stay longer with companies where employees are actively engaged in their development. It is amazing how learning function, formal training and development can increase a companies overhead. Even informal learning has a development process on skill development and can help to achieve business goals.
Retain Top Talent
L&D can also help companies retain top talent. Employees who take part in learning and development are more likely to feel engaged and motivated by their work than those who don't have these opportunities. The more involved employees are with their work, the less likely they quit. That's because employees that participate in learning and development programs feel valued by the company and business goals.
Today's Employees Demand Opportunities To Learn
Today's employees expect to be able to learn at work. The overwhelming majority of employees feel that professional learning and development opportunities are essential for their careers.
A recent LinkedIn study found that 94% of employees would stay at a company longer if it invested in their career, and more than half (52%) said they would leave if there were no opportunity to advance. These findings highlight the importance of employee training and development in today's workplace.
Offering learning and development opportunities is beneficial to employees and employers, so you should prioritize learning and development programs.
Training Can Be Used As An Incentive To Motivate Employees
Learning and development can be an effective strategy to increase employee engagement and motivation. Since learning and development play a vital role in the success of an organization, employees are more likely to be engaged with their work if they feel that the company values their career growth and offers opportunities to develop themselves.
Training programs should be geared toward helping employees improve their skills to make them more valuable to the company. If employees feel that their employer is investing in their future, they are much more likely to be satisfied with their current job, leading to greater productivity, performance, and loyalty.
Reduced Risk Of Legal Action
Employees who don't understand their roles or how to go about completing their tasks can put your organization at risk. Mistakes cost money, but they can also put customers at risk of injury or damage to their property.
Also, if you don't offer training on a company policy, your employees can argue that they didn't know about it. For example, if your company has a policy against sexual harassment, but you never trained anyone on it, what can you do if an employee commits sexual harassment? If you discipline or fire them, they may take legal action and claim that you never told them not to do it.
Employee Development = Better culture
When companies invest in employee training, it conveys that management cares about its employees and wants them to succeed. This kind of environment will make people happier at work.
It Has Improved Efficiency And Performance
Training employees on new skills helps them work faster and wiser, which leads to improved productivity.
Conclusion
Learning and development help employees find their place within your organization. According to the Harvard Business Review, employees need a sense of belonging to stay long-term with an organization. One way to make sure that happens is by giving people plenty of opportunities for personal growth.
Business performance is largely based on learning strategy support and effective human resource management.

When receiving your pay stubs you may also consider alternative pay stub generators and how they can help you when it comes to your payroll queries.
---
Frequently Asked Questions
Yes, there are many free resources online, such as webinars, articles, and online course platforms like Coursera, edX, and LinkedIn Learning (some courses may be free, while others require payment).
Many learning programs offer customizable content and formats to better align with your company's goals, culture, and employee needs. Reach out to program providers to discuss your requirements.
Communicate the benefits of the programs, set clear expectations, provide support and resources, offer incentives, and celebrate their achievements. Create a learning culture that values personal and professional growth.
Continuously assess and adapt the programs based on employee feedback and company needs, invest in employee development, and maintain a strong learning culture that values growth and improvement.
Use a learning management system (LMS) or other tracking tools to monitor employee progress, gather feedback, and assess the impact of the programs on employee performance and company growth.
Identify the skills your employees need to develop, consider their learning preferences, and research what programs are available within your budget. Look for programs with good reviews and a track record of success.
These are educational initiatives, resources, and courses designed to help startup employees enhance their skills, knowledge, and productivity during the COVID-19 pandemic.
Encourage a healthy work-life balance, provide flexibility in work schedules, and offer support to help employees manage their time and workload effectively.
The programs can include online courses, webinars, workshops, mentorship programs, and self-paced learning resources covering a wide range of topics like project management, digital marketing, software development, and more.
The pandemic has forced many businesses to adapt to remote work and new market conditions. These programs help employees stay up-to-date with relevant skills, enhance their value to the company, and cope with the evolving work environment.
Create Your Paystub in 2 minutes