Why is Skill Assessment Important During the Hiring Process?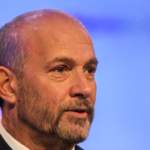 By
James Wilson
Apr. 08, 2022
The hiring process is stressful as hiring managers have to identify employees before fully understanding their specific skill set. Fortunately, recruiters and hiring managers can turn to skill assessment tests to determine which job candidates will be the best fit.
Without an assessment test of skills, research shows that most hiring practices can be biased and unfair. When HR departments use unbiased tests, they can treat job candidates fairly while also choosing the best candidate with soft skills that match the organization's needs.
Skill assessment tests can predict the candidate's potential on-the-job success better than any job interview will.
Also read: Becoming a Successful Talent Scout
What is a Skills Assessment Test?
A skills assessment tests evaluate what a person can do related to a particular employment skill related to a specific job. The most effective skill assessment has levels of proficiency attached to employers that can determine if a candidate is proficient or new to technical skills.
Employers can assess technical skills and soft skills in person or online. They can use tests, observations, simulations, and questionnaires. For example, if an employer needs to see how a candidate can work in a team, the employer can ask questions about previous collaborative projects. They can also ask candidates to work with a small group to solve a small problem.
After evaluating the skill assessment tests for one applicant, the employer can label the results with various proficient labels that include terms like basic, learning, advanced, or expert.
Employers need to use object skills assessment tests to ensure the tests aren't biased.
Fortunately, several companies already offer highly vetted skills assessments and unbiased tests to ensure they provide accurate and current information. Companies can customize pre-made skills assessments to fit their unique hiring and in-house HR needs.
Also read: Prepare Your Business For Workers Compensation Claims
What Do Skills Assessment Tests Look Like?
Skills assessment tests remove the problems related to unfair hiring practices. They let candidates show what they can do, and they take pressure off the job candidate's resume. During the tests, the job candidate gets to audition for the job to show their specific skills, especially related technical skills.
A possible test for a marketing job could be showing the whole team the candidate's ability to present a pitch. When the candidate has an opportunity to perform during the job interviews, the recruiter gets to see what the candidate can create under pressure and what they can bring to the job.
Skills assessment tests let HR departments look for job applicants who can fill specific needs or develop skills that fill missing pieces in their organizations. Many employers realize that no one will have exactly what they want, but that organizations will identify areas that fit and areas that will benefit from training.
Also read: Use A Customised Invoice For Your Business
When Should Recruiters Begin Assessment Tests?
The timing for assessment tests vary based on the position, and the immediacy of finding candidates with the skills needed. Companies with thousands of applicants might start assessing soft skills and technical skills to filter applicants, while other HR managers might wait until an applicant makes it past other stages of the employment funnel.
Organizations that want to evaluate applicant proficiency will need to decide what the correct time is during their recruiting process. No company wants to get too deep into the process, then learn that the candidate will be a bad fit. But, no company wants to spend too much time using time-consuming skills assessment tests on a large number of potential candidates.
HR managers should remember that all skill assessment tests only measure what people can do. They don't measure education, learning ability, or experience. Some people test well, while others get nervous under pressure. Knowing when to use a skills assessment test helps companies better understand its results.
Also read: The Most Effective Employee Retention Strategies for Keeping Your Best Talent
Career Development Skills
Employers can use a skill assessment to determine if an applicant is ready for the next step at work. The test can show HR departments if the employee has the skills to move on to a new position and build experience.
Assessing Learning
Employers can also use skill assessment tests to determine if employees are learning during professional development sessions. They can use the tests to determine if the training programs within the organization are effective at imparting knowledge, tools, and skills.
Upskilling Current Workers
As organizations look to fill open jobs, they can test employees to determine who would fit in a position with a talent gap. The tools show the abilities of current employees so they don't have to expend resources to recruit new applicants.
Recruiting External Opportunities
Before candidates get too deep into the recruiting process, recruiters can evaluate their potential performance by using skills tests. If the recruiters like what they see, they can move an applicant to the next step. Skills assessment tests help recruiters measure the subtle differences between a group of finalists to choose the recruit with the best characteristics.
Adding New Skills In-House
Employees had to develop new skills quickly to stay relevant during the pandemic. With skills assessments tests, companies can determine if their employees understand the newest protocols and procedures.
This type of assessment can be a questionnaire with immediate feedback. Employees can prove they understand the newest tasks before they use them with customers and clients.
How to Arrange Skills Assessment Tests?
Employers should not do any skill assessment that puts unrealistic pressure on candidates. The situations should be similar to what current employees handle daily. Nothing should be overwhelming and instead should show a typical day at work with a common problem.
The skills assessment test needs to show what a job applicant can do while at work. It shouldn't put people into unusual situations. Employers need to see the skill assessment and soft skills quickly, so the situations should not be complicated and time-consuming - especially if employers need to conduct several skill assessment tests on numerous candidates.
Also read: Ways In Which You Can Show Employees You Are Thankful
The Benefits of Skills Assessments Tests
Skills assessment tests objectively evaluate the skill level of recruits and current employees. They also help HR departments determine the skills needed to improve the workplace. Since many skills assessment tests are scientifically validated, companies can trust they are unbiased and fair for all candidates and employees.
Unbiased and Fair Evaluation Tools
The best skills assessment tests are unbiased. They help HR professionals make wise choices despite their intrinsic biases. The tests put aside gender, age, experience, and education. They show how the recruit would perform and how they rely on a specific ability to solve a work-related situation.
Consistent Comparison Tools
Skills assessment tests also allow companies to see examples of characteristics candidates could show at work. Applicants might have the range of skills an employer wants, but with a skills assessment test, the employer can see the quality and range of those skills.
Choosing between recruits can be challenging. Often, an interview isn't enough to collect enough data about potential employees. With one skill assessments tool, stakeholders can quickly assess the differences between a handful of recruits. The organization can make a smart decision based on skills and tasks acquired during a career or education.
Professional Development Opportunities
Companies don't always want to hire from outside of their organizations. Instead, they'd rather find a highly qualified employee with a history of high-quality performance. With a skills assessment test, bosses can evaluate their employees to determine if they would benefit from moving up in their careers.
By using skill assessment tests, companies can determine if their professional development opportunities provide quality training to prepare in-house candidates to move up in a career.
The skills assessment tests can also measure progress during training programs. They can create tools that show employees they are ready to move up in their jobs. This type of skills assessment test can help businesses save money because they don't have to search for an external recruit.
Engagement and Learning
Employees who are engaged in learning opportunities often find more jobs at work. Unfortunately, many companies struggle to identify if their workers are engaged in their careers and the training opportunities offered. The skills assessments show growth, progress, and performance, helping companies recognize the benefits of learning at work.
Wrap Up
Skills assessments help workplaces determine whether recruits will be good fits in their organizations. They also help determine if workplace training is effective, by testing the tools and abilities learned after professional development sessions. They make interview sessions more efficient and remove bias when deciding who to hire.

Also, check out our pay stub generator where you can generate pay stubs so they can be printed and used.
---
Frequently Asked Questions
Yes, there are various methods, including online tests, simulations, interviews, and practical tasks or exercises, depending on the skills being assessed and the job role.
Yes, skill assessments can be used to evaluate the capabilities of current employees seeking promotions or transfers, ensuring they have the necessary skills to succeed in a new role.
While no assessment method is completely bias-free, using a mix of assessment tools and focusing on job-relevant skills can help minimize the potential for bias in the hiring process.
Candidates should research the skills required for the job, practice relevant tasks or exercises, and familiarize themselves with the assessment tools that may be used during the hiring process.
Skill assessment can help employers identify the most qualified candidates, reduce time-to-hire, and lower turnover rates by ensuring a better job fit.
Skill assessment helps employers make informed hiring decisions, reduce training costs, increase employee retention, and improve overall company performance.
Skill assessment is a method used to evaluate a candidate's skills, knowledge, and abilities to determine their suitability for a job role.
Employers should consider the job requirements, the types of skills being assessed, the validity and reliability of the assessment tools, and the overall cost and time investment required.
Both hard skills (e.g., technical abilities, software knowledge) and soft skills (e.g., communication, teamwork, problem-solving) can be assessed during the hiring process.
Skill assessment ensures that a candidate possesses the necessary qualifications and can effectively perform the tasks required by the job, leading to a more successful and productive work environment.
Create Your Paystub in 2 minutes