A Guide To Working On Payroll Jobs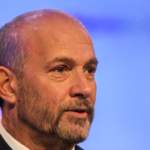 By
James Wilson
Dec. 03, 2021
Running a business involves managing several functions. One of these functions is the payroll system, which allows you to compensate your employees for the services they render to your business. This involves tracking employee work hours, paying them accordingly, and calculating withholding taxes and other deductions.
Understanding how payroll works, the regulations, and setting up payroll processing properly is crucial in creating an effective payroll system. If you're running a business or are interested in getting a payroll job, this guide will help you understand what working on a payroll job entails.
What is a payroll?
As mentioned, this is the total amount a business pays to its employees for a particular pay period, including wages, salaries, overtime, bonuses, deductions, and net pay. Therefore, payroll is considered among the largest deductibles in a business and is a vital business function.
Apart from employee compensation, a payroll also involves withholding taxes from employees and paid to the federal, state, and local governments.
Required skills for a payroll job
Payroll jobs involve the management of all aspects of compensating employees for the work done and on the designated payment schedule. It includes taking the necessary steps to ensure that you calculate and follow-up employee earnings appropriately.
Additionally, there are different levels in payroll jobs that require a certain level of educational qualifications. Most employers prefer entry-level payroll officers to have at least basic accounting knowledge. They should also be computer savvy, including the ability to create spreadsheets and work with most payroll software.
Here are other qualifications and skills at these levels you may need:
Business administration and accounting

Bookkeeping

Payroll tax compliance and management

Basic IT skills

Problem-solving skills

Excellent communication skills
Other skills to help you advance in payroll job
While meeting the minimum job requirements is essential, you'll need more than that to advance from the entry-level to a managerial level in payroll jobs. Here are a few things most employers may be looking at other than the relevant academic qualifications:
Experience in payroll systems and processing: You need to be capable of working with standard payroll software and tools. The ability to use advanced features in the systems, such as setting access control and customizing portals, can be an added advantage.

Business sense: Integrating payroll in the Enterprise Resource Planning (ERP) system encourages inter-departmental collaboration. You may need to learn all you can about human resources (HR) and data analysis. If you have a better understanding of how various business functions work, the better you'll be at handling managerial payroll responsibilities.

Payroll compliance knowledge: Payroll systems are constantly evolving to accommodate tax changes, insurance, medical benefits, and any other issue that falls under payroll's scope. Since you're the individual responsible for ensuring that the employer remains compliant, keep yourself updated with all matters relating to payroll. You can do so by reading journals, newsletters, and blogs.

Soft skills: The ability to effectively deal with different groups of people is an added advantage when you want to advance your payroll job. Take note that you'll be dealing with all levels–from the managerial level to entry-level and employees on contract.
Payroll job responsibilities
The entry-level jobs often involve gathering and organizing employee information, including hourly wages, salary amounts, hours worked, time offs, and leave of absence for each employee.
Some of the responsibilities in payroll work include the following:
Collection, recording, and calculation of working hours for employees

Accurately and timely calculating and disbursing salaries and wages.

Calculation and withholding income taxes, insurance funds, and other deductions

Maintain additional employee payments, including bonuses, overtime, sick leave, etc.

Helping the HR department update their records for new hires, salary increments, redundancies, and termination.

Updating HR with payroll policies and procedures concerning the payroll.

Ensuring the employer complies with statutory regulations regarding federal, state, and local income tax, minimum wage, payroll, and pension.

Issuing employees with pay stubs, tax forms, and any other relevant document they may need.
This list is by no means exhaustive, as payroll processing varies from one business to another. While some businesses hire a payroll officer, others leave it to the human resource department. Others even outsource the service to a third-party company or automate payroll with payroll software.
Steps to follow in setting up payroll processing
Payroll work through payroll processing, which is what the payroll job is all about. These are the general steps involved in payroll processing:
Step 1: Determining EIN and tax codes
Employer Identification Number (EIN) and tax codes are what the government uses to identify and track payroll taxes and make sure that a business meets all the requirements. If your business doesn't have an EIN, all you need is to set one up through the Internal Revenue Service's (IRS) website. For state or local tax codes, visit the state or local government to get the information.
Step 2: Collecting employee tax information
You need to gather tax information from employees. This information is crucial to the income tax they pay to the government. You get the information by asking employees to fill particular forms for that purpose. These forms include the W-4 form, I-9, and W-9.
Employees fill the W-4 form from the IRS so their employers can know how much they need to withhold in federal taxes. The form reports an employee's tax situation, which the payroll officer uses to calculate how much tax to withhold from the paycheck. Form I-9 is for verifying an individual's eligibility to work. Form W-9 confirms the Taxpayer Identification Number (TIN) for freelance or contract workers.
Step 3: Creating a payroll schedule
A payroll schedule helps you determine the pay period or how often you need to release payment to employees. This varies from one business to another as it's based on what works for a particular company. The standard schedules include the following:
Weekly with 52 paychecks each year

Semi-monthly with 24 paychecks a year

Monthly with 12 paychecks per year
You'll need to create a calendar that specifies your paydays throughout the year. It's important to consider how long you need to process the payroll to release paychecks on time. Also, consider the tax filing dates when creating the calendar to ensure that you pay taxes on time.
Step 4: Determining the payment methods
Payment methods include direct deposits, paper paychecks, or payroll cards. You can have several ways to allow your employees to choose the one most convenient for them. For those that prefer to be paid through direct bank deposits, collect the necessary account details to enable you to set up the deposits.
Step 4: Creating a payroll policy
A payroll policy establishes the procedure and guidelines to be used by the payroll department. It can include the following items:
Definition of a workweek

The number of pay periods in a year

Employee attendance and time tracking rules

State and employer rules for paid and unpaid leave of absence or breaks

The process of requesting a leave of absence

Mandatory and voluntary deductions on the payroll

Overtime rules and eligibility

Employer wage structure

The method of keeping payroll records
Step 5: Calculating an employee's gross pay
After you have a payroll policy and schedule, the next step is calculating gross earnings for the employees. This is the total amount earned before making any deductions or withholding taxes. Gross pay includes regular pay, overtime, bonuses, commissions, and any other employee's earnings.
Step 6: Calculating employee deductions
This is where payroll tax compliance comes into play, and you need to know how payroll taxes work. Calculate employee deductions and, while referring to the information they gave on form W-4, calculate their tax withholdings for the federal, state, and local taxes. Calculate other deductions that may apply, too.
The typical employee deductions include:
Federal, state, and local taxes

Federal Insurance Contribution Act (FICA) taxes that include Medicare and Social Security tax

Workers' compensation

Flexible Spending Account (FSA)
Step 7: Calculation of net pay
You also need to calculate the employee net earnings by subtracting taxes and other deductions from the gross income. This is the amount an employee takes home.
Step 8: Pay the employees
It's imperative to ensure that you process the payroll in good time so employees are paid on time. You can use the designated method of releasing employee earnings per your payroll policy or according to what you've agreed with each employee. Having a uniform mode of payment makes the payment and record process easier.
Step 9: Maintain proper payroll records
Keeping proper payroll records is essential, particularly if employees are paid in cash. Detailed records help to solve employee pay and tax disputes quickly. Sometimes, the IRS may need payroll documentation for verification of taxes withheld.
Step 10: Reevaluate payroll process
It's advisable to review payroll processing and keep it updated with new tax requirements. Ensure to update the management and the employees with any changes in the payroll, such as change of pay schedule, change in taxes or deductions, and other updates that may affect them.
Takeaway
Online payroll systems have made it easier to undertake payroll processing. When integrated with timekeeping tools, you can have a seamless way of tracking an employee's working hours, reducing instances of disputes. In addition, payroll software can help eliminate repetitive and manual processes that prevent errors.
Lastly, the key to success in a payroll job is understanding how payrolls work, collecting appropriate employee data, keeping up with compliance regulations, and reviewing the process from time to time.
Create Your Paystub in 2 minutes