4 Signs It's Not Working Out Between You And Your Payroll Solutions Provider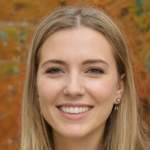 By
Samantha Clark
May. 15, 2019
Efficient payroll solutions are crucial for every organization. Regardless of what your business is, your employers must be paid, and on time. Payroll influences all aspects of your business. Ensuring that it's as good as it can be is of utmost importance. You must eliminate compliance issues and factors that limit growth.
You should cut the time you spend on little payroll tasks and put it towards making your organization more competitive. These steps will save you money. This article will help you know when it's time to cut the ties with your payroll provider.
Also read: What is Paychex?
1. Compliance Issues
The compliance situation changes frequently. Sometimes a major event creates a big impact. The Affordable Care Act is a good example. When regulations change, payroll compliance becomes hard for many companies. Since health insurance contributions relate directly to payroll processing, it's crucial to evaluate this function.
It's time for a payroll upgrade if you struggle with compliance tracking or controlling hours. The cost of non-compliance is bigger than the cost of improving your payroll system. Time is money, so find an efficient payroll solution that works well with your projects. It's a good idea to bring accounting and payroll together for this matter.
Also read: What are the Secure Electronic Delivery Methods Of W2 and 1099 Forms?
2. You're Not Getting Enough Help
Payroll is a crucial function and takes a lot of work. It's generally an unwise practice to make the HR department handle it all. Better payroll solutions allow HR and management to focus on other tasks. They can also let managers handle shift changes and overtime in real-time. Or let employees check schedules and request time off or overtime.
The more processes you can automate or outsource, the more you can focus on other important tasks. You need a payroll provider that can help you, especially in critical times. Look for one that won't charge extra to contact customer support. You should be able to reach them at any time with all your questions. Most of all when there are potential tax penalties or major deadlines at stake.
Payroll is crucial and complicated. Make sure that your payroll provider is reliable.
Also read: What Are The Ways To Better Manage Payroll In Your Business?​​​​​​​
3. It's Just Another Process
Payroll is often seen as a necessary inconvenience, rather than something valuable and significant. You collect crucial data and reports, track working hours, ensure timely payment, and deal with compliance issues. There's little else involved. However, skilled human resources departments can do so much more with it. If you analyze the data and build strategies around it, you can achieve more efficiency.
For instance, if you see spikes in overtime at certain times of the year. You can then determine when exactly to hire temporary workers. Or weigh the costs of overtime staff against long-term freelancers. This can save you lots of money. Good payroll solutions bring countless opportunities to boost efficiency.
Also read: 5 Reasons Why Your Small Business Needs Pay Stubs Right Now (2021)​​​​​​​
4. You're About To Expand
Due to the complex and shifting nature of payroll, it's a very time-consuming task for HR. Between hiring more HR staff and adapting to greater taxes, it can get very costly. If expansion is drawing near, you need to evaluate your payroll solutions right away. Issues with compliance will affect scalability and hold you back. Beyond being scalable, a good solution will be easy to use.
This ensures easy training of new employees and lets you focus on bigger more strategic tasks.
Efficient Payroll Solutions
Good payroll configurations resolve compliance issues and make your business run smoothly. If your company faces any of the above struggles, it's time to look into an upgrade. Try out our check stub maker today and see how easy it is to get started.
Create Your Paystub in 2 minutes