How To Start a HR Company From Scratch - Step by Step Guide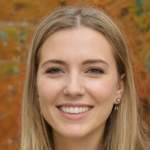 By
Samantha Clark
Mar. 16, 2023
A human resources career can be fulfilling and provide steady work. Many HR experts decide to launch their own HR consulting firms in order to pursue an independent consulting career.
In this article, we define an HR company, discuss factors to take into account before beginning your own business, and go over the stages involved in establishing an HR company.
Also read: Skill Assessment is Important During Hiring the Process
What Is An HR Company?
Businesses and organizations can obtain HR consulting services from an HR company, also known as an HR consulting firm.
Large firms or organizations that have sizable human resources departments or those who desire to build one may work with a consulting firm that specializes in HR. The majority of HR consulting firms employ specialists from many HR disciplines, including resource consultants who offer directive recommendations based on their professional experience and people or process consultants who assist an organization in coming up with their own innovative ideas.
An HR company's primary duty is to offer direction and counsel to businesses looking to enhance their HR operations. This may involve sending consultants to a business to observe the HR department in action, offer suggestions for streamlining HR practices, and create solutions to problems they see.
Since HR consulting firms can operate in virtually every sector, there are often numerous opportunities for them to attract clients.
Also read: 7 Employee Benefits and Compensation Ideas
Things To Do Consider Before Starting Your HR Company
Before running head-first into this kind of business venture, there are a few things you should consider. It's a good idea to take a moment and think about what you need to do so you can ensure that your HR company is successful.
Consider Your Skills
There are a few skills that any good HR consultant should possess, such as interpersonal skills, communication, conflict resolution, and motivation. You should think about whether or not you are a person that has these skills and are able to use them effectively.
You also need to have the right qualifications and understanding of everything that goes into being an HR consultant, as well as a business owner.
Also read: 10 Best Work-Life Balance Jobs in the USA
Research The Market
You might be confident in your skillset, however, you also need to know your market and whether or not there is demand for your particular HR expertise. If you have skills that are sought after, your business is more likely to thrive.
Lead Generation And Advertising
It is easy to believe that as soon as you start a business, clients will be lining up. However, finding clients is challenging, so you must have a strategy in place outlining how you will generate leads and attract clients.
You can do this by understanding your client base and targeting them through events and promotion, or through social media and online advertising. You might even have your own network of contacts to get you started.
Specializing
Depending on what you want to accomplish, you can specialize in a wide range of areas. From the beginning, you must clearly state your services and what you do and do not offer.
Potential clients won't know what HR services you provide if you're unclear about what you do, and they may decide to look elsewhere.
Also read: Learning Programs For Startup Employees During Pandemic
Steps For Setting Up An HR Company
Write Your Business Plan
Create a plan outlining the specifics of your HR company. By ensuring that every aspect of the business is taken into account and developed successfully, having a clear plan in place can aid in the establishment of an HR consulting business.
You can consider factors like your target market, HR area of specialization, prospective expenditures and expenses, the number of employees you intend to hire, and more in your business plan.
Obtain A License
Obtain the licenses necessary to run an HR company. Even though HR consultancy may not need a specialized license, most businesses require some kind of license to operate in their market.
In many states, companies can apply for a business license through the county clerk's office, and the application may even be approved on the same day. Businesses may be required to register with the secretary of state instead in some states.
Also read: 8 Great Virtual Retirement Party Ideas
Form A Legal Entity
Make your HR company a legitimate business. You can do this by deciding on the name and legal structure of your business and submitting the required paperwork to your county clerk's office. Additionally, several states let businesses register via the state's official website.
Following the approval of your paperwork, you can proceed to further legalize your company by registering for taxes, obtaining business insurance, and establishing business accounting.
There are several options to consider when deciding the legal structure of your HR consulting firm. Although each type of structure has advantages, the majority of consulting firms opt to form a limited liability company (LLC) in order to safeguard their assets.
Build Your Brand
Find ways to develop your brand in the public eye by deciding what it should be. A company's brand is how the general public perceives it based on elements such as its name, logo, values, sector, and the services it provides.
Building an online presence through social media, websites, and marketing initiatives that inform customers about your company's services will help your HR consulting business develop its brand.
Hire Skilled Employees
Find skilled HR consultants that can work for your company and show their commitment to it. Many HR companies hire employees who have different expertise and specializations in different areas of HR consulting so that they are able to cater to more clients.
You should do the same and reach out to those in your network for HR consultant references. You can also post openings on job search websites and your own company's website. The most important thing to remember is that you need to make sure that the potential employees you consider are qualified and dedicated to their roles. This way, you'll be able to build a strong team.
Final Thoughts
Starting your own business can be a daunting task, but with your own expertise in HR consulting and this guide, you'll be able to start building a successful HR company.
If you haven't got the most efficient way to produce paystubs for your employees, check out the pay stub maker today. So easy and convenient!
Create Your Paystub in 2 minutes