What Does An HR Manager Do? - What You Need To Know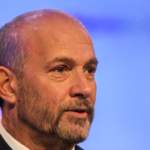 By
James Wilson
Mar. 14, 2023
It's a well-known fact that the employees are what make a company run successfully, and an HR manager plays an important role in making sure that a company's culture and employee performance are positive and beneficial to the organization.
If you're interested in becoming an HR manager, we've created this guide to what the role entails and what you need to become an important part of a company's operations.
Also read: How to Ask For a Promotion

What Is HR Management?
Human resource management inside an organization is the integration of strategies and processes for managing a company's workforce. Employer engagement, learning and development, compensation, rewards and benefits, and organizational development are all included under the general term "HR management" in order to support the development and growth of the business and its employees.
Also read: Improve Employee Engagement
What Is An HR Manager? What Do They Do?
The job of a HR manager is to oversee the employees of a company. It involves managing a buisness's biggest asset, overseeing employees' entire career within the company.
The main role of a HR manager involves developing policies, services, and programs to manage employees. They might be in charge of creating job role descriptions, onboarding new employees, providing training, recruiting, and resolving employee conflict. It usually depends on the size of the company they work for and the sector the company is in, often involving teams of specialized HR managers in larger businesses.
Common responsibilities and duties for a HR manager include:
Also read: Skill Assessment is Important During Hiring the Process
Becoming An HR Manager
If becoming an HR manager is a career that you're interested in, there are some specifics you might want to take into consideration. Below, we'll go through the skills and qualifications for the job, as well as salary expectations and specialized career paths you can follow in human resources management.
Skills
As a HR manager, there are a few skills that are essential to do your job and do it well. These include specific knowledge about human resources and business practice, and desirable skills that can help you excel at the job.
Specific Skills
Desired Skills
Also read: 10 Best Work-Life Balance Jobs in the USA
Experience
You'll often need some HR experience before transitioning into HR management; those who have worked as an HR coordinator, HR assistant, or recruiting coordinator may find it easier to transition into such a role.
It can be worthwhile to apply for a more junior position as an HR administrator or HR assistant to begin with if you're thinking about a career in HR management but have never worked in the field previously. For the most part, you can begin in these positions without prior HR management expertise, and you'll pick up a lot of the fundamentals on the job.
Since HR management is a specialized field, it's also important to look for summer internship or work placement options in a big company, particularly if that company has the capacity to fund your HR management education.
Qualifications
It is advantageous to have HR manager credentials even if there are a number of ways to become an HR manager, including apprenticeships, graduate roles, and the choice to change disciplines with some administrative and commercial experience.
A bachelor's degree is often required for HR management positions. You'll often have the best odds of getting hired if you have a degree in human resources or a closely related field, like organizational development.
Salary
The location, size, and sector of a company, as well as the HR manager's industry, all affect salary.
All levels of HR managers in the US have an average salary of $69,201. The average salary for an HR manager with less than one year of experience is $53,008. However, with five or more years of experience, you can expect to make around $69,500, and with ten years of experience, you can expect to make an average of $74,100.
Generalists frequently make less money than specialists. For instance, compensation and benefits managers typically make $87,805, but with ten years of experience, their pay might increase to $96,583.
Specialization
Some HR managers choose to specialize in a certain area of human resources. These specializations usually exist in larger companies.
Some HR specializations include:
Also read: Learning Programs For Startup Employees During Pandemic
Final Thoughts
Being a HR manager can be a rewarding career, giving you interchangeable skills that will always be needed throughout every industry. With this guide, you'll know more about what it means to be a HR manager.
If you haven't got the most efficient way to produce paystubs for your employees, check out the pay stub maker today. So easy and convenient!
Create Your Paystub in 2 minutes