What Does the SHRM-CP Stand For? - The Full Guide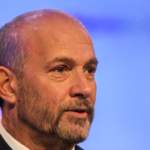 By
James Wilson
Dec. 07, 2022
The SHRM-CP is a Human Resources certification from the Society for Human Resources Management. The SHRM-CP is one of two certifications designated by the Society for Human Resources Management, with the other being SHRM-SCP, which is considerably more challenging.
This article will explain what the SHRM-CP stands for and how you can prepare to get this certification.
Also read: Self Credit Builder Loan Review
What Does SHRM-CP Stand For?
SHRM-CP stands for Society for Human Resources Management Certified Professional. You can take the exam for becoming an SHRM-CP if you deliver and perform HR functions, serve as a point of contact for any staff and stakeholders, or if you implement any policies and strategies for your company. The SHRM-CP exam is a great way to kickstart your professional career in Human Resources.
Also read: How To Remove Transworld Systems From Your Credit Report
What are the Requirements for the SHRM-CP Exam?
You can take the SHRM-CP exam if you have three to five years of experience in Human Resources, and you can take it sooner if you have a Bachelor's or Master's Degree in Human Resources or a related subject.
However, while you can have a degree in HR, as of 2022, candidates for the SHRM-CP won't require any minimum education or experience requirements. However, while you don't need any significant experience, you will need to recertify every three years. The SHRM does require 60 HR recertification credits that you can get by continuing your education or taking work in a Human Resources related field.
Also read: Lexington Law Credit Repair Review
What Does the SHRM-CP Exam Consist of?
There are two small windows where you can take the SHRM exams each year. The SHRM-CP exam has a similar structure to the SHRM-SCP exam. You have four hours to complete your SHRM-CP exam, and you need to answer 160 questions, all of which are multiple-choice. However, of these 160 questions, you will find thirty questions that won't contribute to your test score. You won't know what these questions are, but they are included. You'll have to complete a five-minute survey too, and you will also need to keep in mind that all of your answers will be ranked.
When you take your SHRM-CP exam, you will enter a testing room filled with cubicles. You'll have your own computer and a general area to take the exam, where an exam proctor will monitor you. The proctor is there to ensure you can take the test in a quiet environment and ensure you don't cheat during the exam.
Also read: Credit Strong Review
How and When Can You Sign Up for the SHRM-CP Exam?
There are two testing windows for the SHRM-CP exam throughout the year. Your exam will cost $300 to take if you are a member of the Society of Human Resources Management. If you're not a member, the exam will cost $400. These costs include a $50 nonrefundable application fee.
The windows for the 2022 tests are as follows. The first window opened on January 6th, 2022, with an early bird deadline of March 20th, 2022, and a regular deadline on April 10th, 2022. The window for the first exam takes place from the 1st of May to the 15th of July, 2022.
The second testing window opened for applications on the 13th of May, 2022. Their early bird deadline is on the 16th of October, and the standard deadline will be on the 6th of November. You'll be able to take the exam from the 1st of December, 2022, to the 15th of February, 2023.
To take the exam, you can choose a date and location nearest to you. A proctor will then take you to where you will sit for the exam and ensure that no cheating will occur.
Also read: Fingerhut Credit Card Account Review
How Do You Know If You've Passed the SHRM-CP Exam?
Both of the SHRM exams are weighted, so it doesn't depend on the number of questions you answer correctly or not. Of the 160 questions, you won't know which of the 130 you've scored and which ones you haven't. The thirty questions you haven't been scored on are there as test questions. The Society for Human Resources Management can see how they are answered and whether they should incorporate them into future exams as scored answers. They will, however, be marking you on how you respond, so you will need to get a score of 200 to pass the SHRM-CP exam.
To ensure that you pass the exam, it's vital that you spend your time studying and preparing yourself for the exam. While the SHRM-CP does have a passing rate of 66%, you will need to remember that you will need to pay to retake the exam if you fail.
How to Study for the SHRM-CP Exam?
There are study groups that focus on preparing for the SHRM-CP exam. You should also study different topics related to Human Resources. You should look into diversity in the workplace, employment law, and business acumen. You can also find practice tests online to get a rough idea of what you may be asked about.
Due to thirty unscored questions on the exam, you should best prepare by studying a wide range of topics available. Due to not knowing which questions count on your exam, your best approach should be to answer all of them. To help prepare yourself, you should create a schedule that works best for you. Not everyone studies in the same way, so you should do what you can to make a cohesive study schedule that will work for you.
Final Thoughts
The SHRM-CP exam is a challenging one, so you should prepare accordingly. You should not decide to take this exam lightly, and you shouldn't cram the night before. Memorizing topics on Human Resources is essential to getting your SHRM-CP qualification, so if you want to start a career in Human Resources, this certification is a great way to begin your career. You must take the exam seriously, as you will be charged if you want to retake it, and you will have to wait for the next exam window to open.
Pay stubs take only moments to generate, and they take roughly the same amount of time to misplace. If you receive regular paychecks from an employer, make sure to store them in a safe place.
Create Your Paystub in 2 minutes