How To Give Feedback To Employees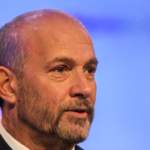 By
James Wilson
Jul. 29, 2022
If you want your business to grow successfully and to remain a positive work environment for your staff, then you will need to be able to give excellent feedback to your employees. Good employee feedback helps your business to grow and helps to develop a level of communication of trust between you and your employees.
However, employee feedback does not always go as well as you would hope. Sometimes, employers often give feedback in ineffective ways that damage their business reputation. Other times, employers will ignore giving feedback or omit negative feedback in order to avoid conflict and discomfort in the workplace. This does not work well in the long term.
In this article, we will help you give effective feedback to your employees. So, if this is of interest to you, then read on for more!
Also read: 10 Best Work-Life Balance Jobs in the USA
Tips On Giving Effective Feedback To Employees
Do Not Give Unsolicited Advice
Did you know that only around a third of employees believe that they receive helpful feedback? This is because most of the feedback given by employers is unsolicited. This results in unnecessary stress for the employees receiving the feedback, making it ineffective and likely to damage your business reputation.
If you have feedback for your employee, and it is not directly asked for in your direct report, then you will need to ask your employee when is the best time for them to receive their feedback, and how they would like to receive it.
Here, you are giving your employee some control, and they will be more likely to appreciate your feedback and work on the issues you are having. It also allows your employees to feel comfortable asking for feedback.
Also read: Learning Programs For Startup Employees During Pandemic
Make Sure Your Feedback is Specific
If your feedback is vague, then it is not going to be helpful. The feedback you give to employees needs to be clear, concise, and solution-oriented.
For example, "Your work needs to be improved" will leave your staff feeling confused and frustrated and their work is unlikely to change. However, if you say "You need to work on your time management to ensure you are giving enough time and effort to all of your tasks" your employee understands where they are going wrong, and is much more likely to implement a change.
Be Empathetic
You must remember what it is like to be an employee of a business, rather than in charge of a business, and all of the pressure and responsibilities that come with that? Use that to speak to your employees on the same level.
You must also remember what it is like to receive feedback, and give your employees the space to be confused, disheartened, as well as determined to improve.
Also read: 8 Great Virtual Retirement Party Ideas
Give Feedback At The Earliest Convenience
Don't just wait until the quarterly review to give your employees feedback. It is better to give feedback soon after an event has taken place. This is shown to have the biggest impact on employee performance.
Additionally, if you decide to leave anything unaddressed, then this can create a build-up of issues and make the situation worse for you, your employee, and your other members of staff.
It can be helpful here to implement a system of daily or weekly feedback. This helps you to address problems as early as possible, encourages your employees to expect feedback on a regular basis, and makes it easier to analyze and track the workflow of your employees.
Don't Publically Humiliate
It is a bad idea to publicly criticize your employees. Some employees may also prefer their praise to be given in a private setting, but all employees will appreciate any issues to be dealt with privately.
You can choose to give in person or written feedback, just don't do it in front of others. This is not just uncomfortable for your staff, but it is uncomfortable for you, and none of your staff will appreciate it.
Avoid The Sandwich Approach
The goal of giving feedback should be to help your employees. However, sometimes you still need to give them constructive criticism, which can be difficult and uncomfortable to do. It is better in these situations to not try and soften constructive feedback with positive feedback.
While this seems like a nice thing to do, it will only confuse your employee and undermine the negative feedback you have to give.
While it is uncomfortable to merely give negative feedback, it opens the doors for an authentic conversation and will improve the relationship between you and your employees as a whole.
Also read: 7 Thoughtful Farewell Gifts for Coworkers
Allow Your Employee To Talk
It is very unhelpful to lecture your employee regarding their feedback. Feedback is best received when your employee has a voice and can have an authentic conversation with you about your feedback.
You should permit your employee to respond to your feedback and ask any follow-up questions they need to. Once you are both sure your employee understands the feedback, you will be able to decide on a solution to the problem together. On a related note, it is important that you follow up the conversation with your employee, and congratulate them if they improve, so they are motivated to keep succeeding.
Your staff members will be grateful for this approach because they will feel more valued.
Make The Feedback About Performance
Some employers are too quick to criticize their employees personally, and this does not make for a positive or comfortable work environment. For example, criticizing an employee's personality traits rather than their behaviors will not lead to a change in that behavior.
Instead of saying, 'your arrogance is causing issues' focus on the behavior that is causing the issue, not what you think is the cause of the behavior. So, say instead, 'problems are caused when you interrupt me in meetings.'
The latter will make the employee focus on their behavior, rather than seeing your feedback as a personal attack.
Also read: 8 Best Ideas for Home Office Organization
Final Thoughts
With these tips, you should be able to give constructive feedback effectively and make your workplace a happy and healthy environment.
If you haven't got the most efficient way to produce pay stubs for your employees, check out the pay stub maker today. So easy and convenient!
Create Your Paystub in 2 minutes