What Does the SHRM-SCP Stand For? - The Full Guide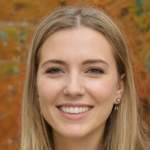 By
Samantha Clark
Dec. 06, 2022
The SHRM-SCP is an HR certification that you can take after having more than seven years' worth of experience in Human Resources. While you usually need seven years of experience, you can also take it if you have a bachelor's or master's degree in a field related to Human Resources. However, suppose you do have less than seven years of experience. In that case, the Society for Human Resources Management recommends that you take an exam for an SHRM-CP qualification.
But what is SHRM-SCP? This article will look at what SHRM-SCP stands for and how you can become one.
Also read: 10 Best Work-Life Balance Jobs in the USA
What Does SHRM-SCP Stand For?
What does SHRM-SCP stand for? An SHRM Senior Certified Professional is a professional in Human Resources who often leads the HR functions in a business. They typically analyze their business performance metrics, align strategies to their organizational goals, and develop them. If you have the experience, it is recommended that you take the SHRM-SCP examination.
Also read: Learning Programs For Startup Employees During Pandemic
What Requirements do you Need?
SHRM tests have various requirements, but the most important one to remember is that you don't need to be a member of the SHRM to take the exam. For an SHRM exam, there are a few general requirements that you need to meet their criteria.
SHRM applicants don't have to hold a Human Resources title in their job. The most crucial factor in deciding whether you're ready for the exam is whether you have experience in HR. Suppose you have experience working in any of the fifteen functional areas of Human Resources knowledge comprising the technical competency identified in the SHRM Body of Applied Skills and Knowledge. You need to have had over one thousand hours of Human Resources related activities in any calendar year to count as having a year of HR experience. If you have more than a thousand hours in one calendar year, it doesn't mean you have over a year's worth of experience.
If you're worried about what will count towards these thousand hours, then part-time work will also contribute to the number of hours you've worked. Mixed roles may also count, so if you're a manager who also holds HR responsibilities, you may be eligible as long as you have at least one thousand hours of experience in a calendar year. HR consultants who demonstrate over a thousand hours of experience can also say the same. So long as your contracted hours are at least a thousand in a calendar year, you are still eligible to apply.
Suppose you have less than a Bachelor's degree. You need to have six years of related experience in a Human Resources role, or seven years if you don't have a degree in HR. If you have a Bachelor's degree related to HR, you will need four years of HR experience, or five years if you have a non-HR degree. If you have a Master's degree, you will need three years of HR experience, or four years if you don't have a Master's degree related to HR.
You need to know about the SHRM-SCP because it's a challenging exam. You need to study hard for them, and there is no trick to becoming an SHRM-SCP. Even if you have plenty of experience, you need to ensure that you prepare in advance to do your best to pass the exam.
Also read: 8 Great Virtual Retirement Party Ideas
How Does the SHRM-SCP Exam Work?
If you want to take the SHRM-SCP exam, you should know that it's a complicated process. You need to study hard and prepare in advance if you want to take the exam as there's only a small window of opportunity each year to take part. But what is the exam composed of?
The SHRM-SCP exam is a multiple-choice exam that consists of 160 questions, with thirty of them not counting for your total score. You will also have a five-minute survey to complete. All answers are ranked, and you will have only four hours to complete the exam.
Less than half of examinees pass the SHRM-SCP, so you should remember this when considering how much time you should spend studying for the exam. When you take the exam, you will have your own computer and cubicle where you can take the exam. There is also a proctor present to ensure that you have a quiet environment and ensure no cheating.
Also read: 7 Thoughtful Farewell Gifts for Coworkers
How and When Can You Sign Up for the SHRM-SCP Exam?
There are two windows of opportunity to apply for the SHRM-SCP exam. The testing windows for this year are as follows:
Applications opened on January 8th, 2022. The early bird deadline was the 31st of March, and the standard deadline was the 8th of April 2022. These application deadlines were for the Spring testing window, which will be from the 1st of May to the 15th of July, 2022.
The second wave of SHRM-SCP exams opened up their application process on the 1st of June 2022. Their early bird deadline is on the 14th of October 2022, with their standard deadline on the 8th of November 2022. The examinations will begin on the 1st of December, 2022, and continue until the 15th of February, 2023.
Examinations themselves are expensive and cost $300 for members of the Society of Human Resources Management. For nonmembers of the Society of Human Resources Management, the exam will cost $400. These prices also include a $50 application fee which is nonrefundable.
When you register for your exam, you pick a date and your nearest testing center. An exam proctor will take you to your cubicle, where you will take the exam on your computer, where they will remain present to observe you.
What Counts as a Passing Score for the SHRM-SCP Exam?
Both SHRM exams are weighted, so it doesn't matter what number of questions you get correct or not. They will only score you for 130 of the 160 questions, and you won't know which ones they will score you on. You may be wondering why they include thirty more questions in the exam, and the answer is that they're testing to see whether they should become scored questions in future exams. You have four hours to complete the exam, so you need a passing score of 200. Ultimately, studying is the most important way to succeed in this exam, as the pass rate for the SHRM-SCP is currently at around 41%.
Due to not knowing what questions you're being scored on, you should arrive with the mindset that all questions are vital to ensure a passing score. Keeping this mindset in mind, you should make sure that you prepare yourself accordingly.
Also read: 8 Best Ideas for Home Office Organization
How Should I Study for the SHRM-SCP?
Look online for test questions related to the SHRM-SCP. There are courses and study groups online to help you study for the SHRM-SCP exam. Everyone studies differently, so you should find the best way. Create a schedule for different HR topics, but don't burn yourself out by cramming too much into your brain. Studying and memorization are essential, so prepare and give yourself plenty of time.
To help you decide on topics for the SHRM-SCP exam, you should look into different subject areas. Consider diversity in the workplace, talent acquisition, employment law, and other issues. These are only a few recommended subjects, but you must take care in preparing for your SHRM-SCP exam.
Final Thoughts
The SHRM-SCP exam is challenging, so you should feel you're ready for it if you decide to take it. When you take the exam, you will have to pay again if you fail, so you must take studying for it seriously. Taking the exam can be a significant next step if you're looking to go up the ladder in a human resources career.
Just remember, the key factor to succeeding is by having plenty of experience in Human Resources. You should not decide to take this exam lightly, so you should only do so if you're fully confident and prepared in your abilities.
If you don't believe you're ready, there is another SHRM exam where you will not need as much experience but still gain a qualification. If you think that will be right for you, you can apply for the SHRM-CP exam, where you can earn a Certified Professional qualification.
However, if you are sold on a leadership position, then remember to study hard and make sure you learn everything you can about Human Resources topics.
If you haven't got the most efficient way to produce pay stubs for your employees, check out the pay stub maker today. So easy and convenient!
Create Your Paystub in 2 minutes